Welcome to About Chromebooks, a site devoted to Chromebooks! Why does this site exist?
The main reason is that outside of a few outliers, there are relatively few online resources devoted solely to Chromebooks. Most sites also cover other devices and platforms, making it hard to find the Chromebooks news, views, reviews and "how tos" you might care about. Additionally, many online resources focus solely on the consumer side, which is important, but neglects Chromebooks in the education and business spaces.
About Chromebooks exists to change that.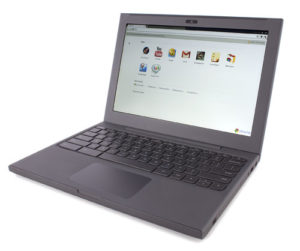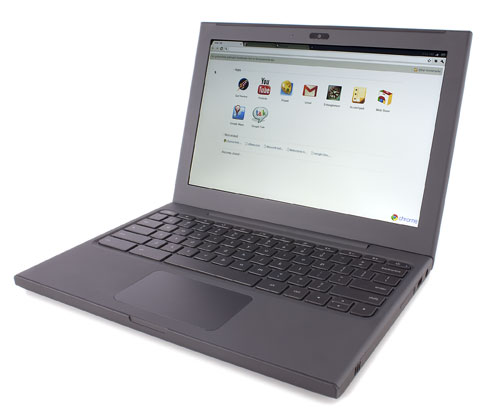 This isn't my first rodeo when it comes to Chromebooks. 😉
I began covering them online with the first Chromebook in 2010 — anyone still have a Cr-48? — at Gigaom and later at ZDNet through 2016.
While at Gigaom, I also co-hosted a weekly podcast called the "Chrome Show" for nearly three years.
I then worked at Google for 18 months, supporting the company's Chrome for Work team, which just happened to be next to the Chrome for EDU group. Suffice it to say, I've immersed myself in Chromebooks since that very first one launched and have personally used dozens of different models.
My goal here is to become your daily resource for all things Chromebook. Not just news or reviews of devices and the platform, but also a place where you can learn more about how to do just about anything with a Chromebook. In fact, if you've got a question, I'll try to find an answer for you in the form of a Q&A post so that we all get a little smarter together.
Oh and one more thing: I'm a huge fan of reader comments because About Chromebooks isn't just a site to read what I have to say. It's a place for the community to have a conversation. So don't hesitate to disagree with my opinions; I'm all for it as long as we have a constructive discussion! 🙂
With that, I hope you enjoy the site and more importantly, you learn how to get the most out of your Chromebook for personal work, school, business… or all of the above!
Disclosures
I don't do "paid" reviews. Any product I review is my opinion and it will be made clear if the product was supplied by a company (in which case, I will return the product except for some long term review situations) or if I purchased the product with my own money.
I may include ads from Amazon, Google and others because the reality is that I have to pay the bills. 😉 I will attempt to make such ads as non-obtrusive and as relevant as possible when I can.
I may solicit sponsors for the site, in which case, I may remove all other ads during the sponsorship run. Sponsors that aren't relevant to the site audience won't be considered.
I do not and will not directly hold any individual stocks for any companies that I cover. Some of my third-party managed investments (mutual funds and ETFs) may purchase or sell shares in such companies but I have no control or influence over those actions.
Contact Information:
Email:

[email protected]

Twitter: @kevinctofel
Phone: 262-KCTOFEL
Address for reviews and other materials: 317 Manor Road, Harleysville, PA 19438
Site sponsorship information:
Contact: andrew (at) aboutchromebooks.com