Acer Chromebook Tab 10 review unit is here. Got questions?
Fresh out of the box is the Acer Chromebook Tab 10, the first Chrome OS tablet to hit the market. Acer shipped me this loaner device, which like all review units I receive must be returned. Acer is allowing me 60 to 90 days before I have to return it, which is good because software updates over time can definitely impact how well a device does or doesn't work.
If you missed the announcement of the Acer Chromebook Tab 10 back in March, here's a brief rundown on the hardware:
9.7-inch IPS touchscreen with 2048 x 1536 resolution
2 GHz Rockchip RK3399 processor (also known as the OP1, which is in the Samsung Chromebook Plus and Asus Chromebook Flip 101)
4 GB of LPDDR3 RAM and 32 GB of integrated flash storage
microSD card slot for storage expansion
One USB Type-C port for power and connectivity
Front-facing 2MP camera and rear-facing 5MP camera
Headphone jack
Wacom stylus pen
802.11ac Wi-Fi and Bluetooth 4.1
Dimensions of 6.78″ x 9.38″ x 0.39″
Weight of 1.2 pounds
Two quick notes since this my first review for About Chromebooks, although I've reviewed scores of phones, tablets and Chromebooks for other sites since 2004: One, I don't rush my reviews. Instead, I take at least five to seven days to actually use the device. I may write up or share video of first impressions, but that's all they are — first impressions.
And two: I always try to review a device for its intended use and audience. In this case, that means from an education perspective, since that's the main target for the $329 Acer Chromebook Tab. However, I know that many regular consumers are interested in the tablet as well, so I'll also provide information from that perspective too.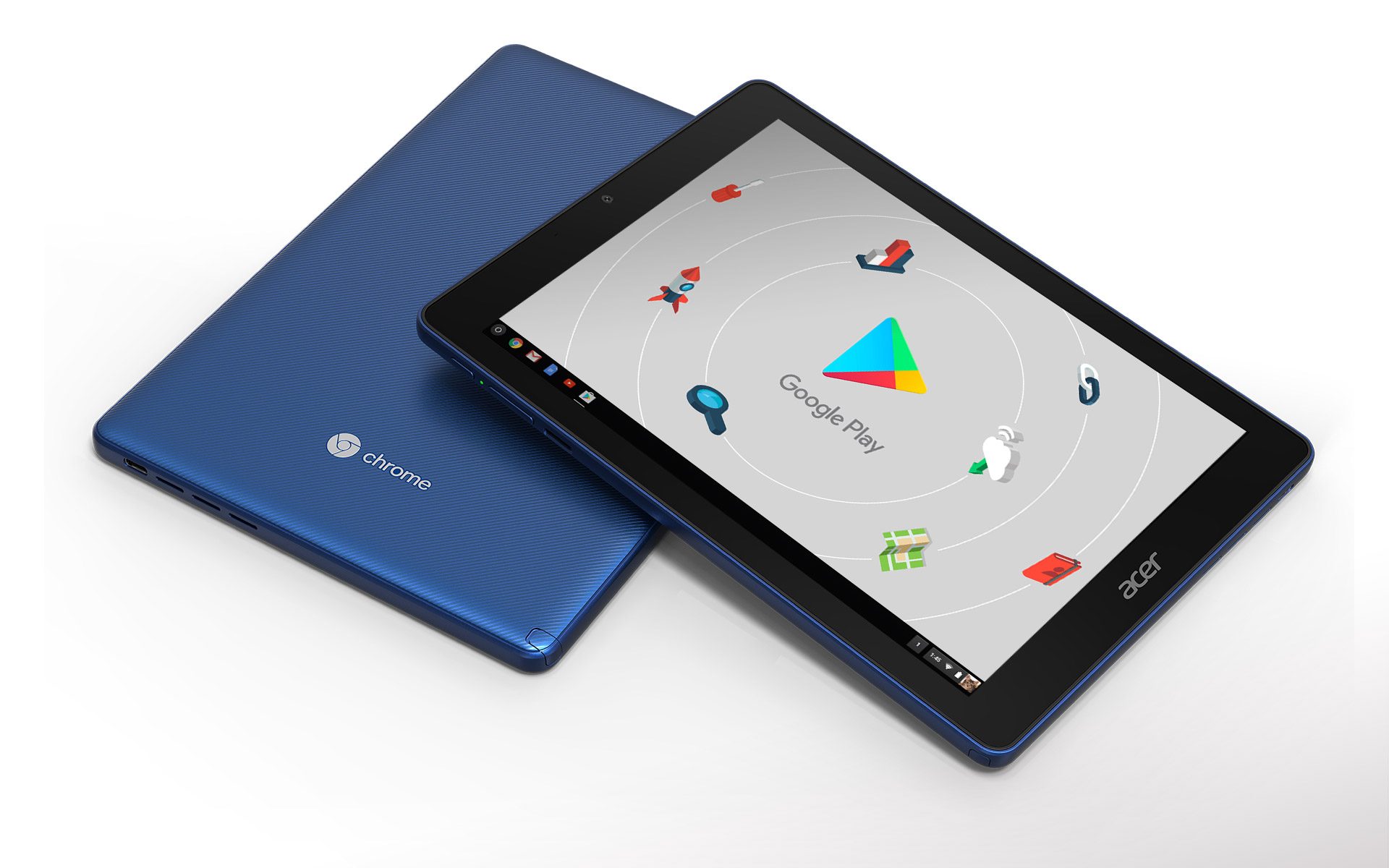 Lastly, since this is a unique device in that it's a small tablet that runs Chrome OS, I'm sure many readers have questions. While I may not be able to answer them all, send 'em my way at [email protected] or in the comments below, and I'll try to address as many as possible at the bottom section of the review.
Time to start tablet-ing and find out if Chrome OS tablets truly will be a game changer!