Asus Chromebook Flip CX1 availability with Jasper Lake is likely near
Hot on the heels of Samsung's latest Chromebook aimed at students, Asus is reminding us that it has laptops for this market too. And it has to because the Asus Chromebook Flip CX1 was quietly announced in October. Today I noticed three items that suggest to me that Asus Chromebook Flip CX1 availability is likely near.
First is a new addition to the Chromium Developer Information webpage, showing this convertible Chromebook as official. Typically a Chromebook doesn't appear on this list until it's available for purchase or soon will be. According to the web page, this Chromebook was added on April 8th.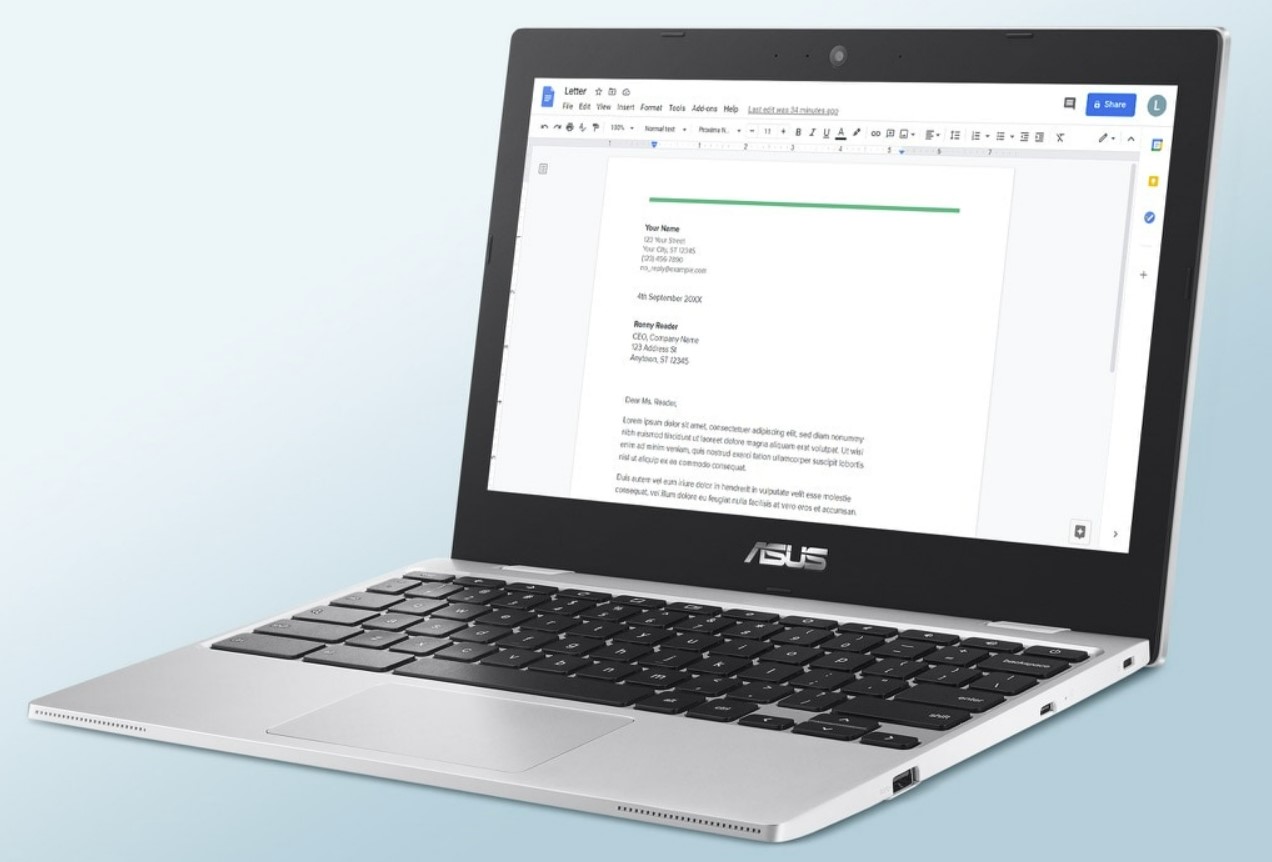 Next is an Asus press release that went under my radar from… wait for it… April 8th. There isn't much new here that we didn't know in October, but here's the gist:
Available in both 14-inch (CX1400) and 15.6-inch (CX1500) models, ASUS Chromebook Flip CX1 is powered by an up to quad-core Intel® Pentium® Silver processor. It's also engineered with WiFi 6 and a long-lasting battery that delivers up to 11 hours of productivity on a single charge, handing users the freedom to breeze through everyday tasks. A 360° hinge with a Full HD touchscreen display provides incredibly immersive entertainment and the flexibility to study or work the way in whatever way best matches the task at hand.
Keep in mind that there was an earlier model of the CX1 that used an Intel Celeron N3350. So essentially, this is a refresh with new Intel Jasper Lake chips. In October, we didn't know the exact chip models, but a little sleuthing sheds some light on that.
I noticed three Geekbench browser scores for a device called "Dedede", which is the platform name of the Asus Chromebook CX1 on the Chromium site.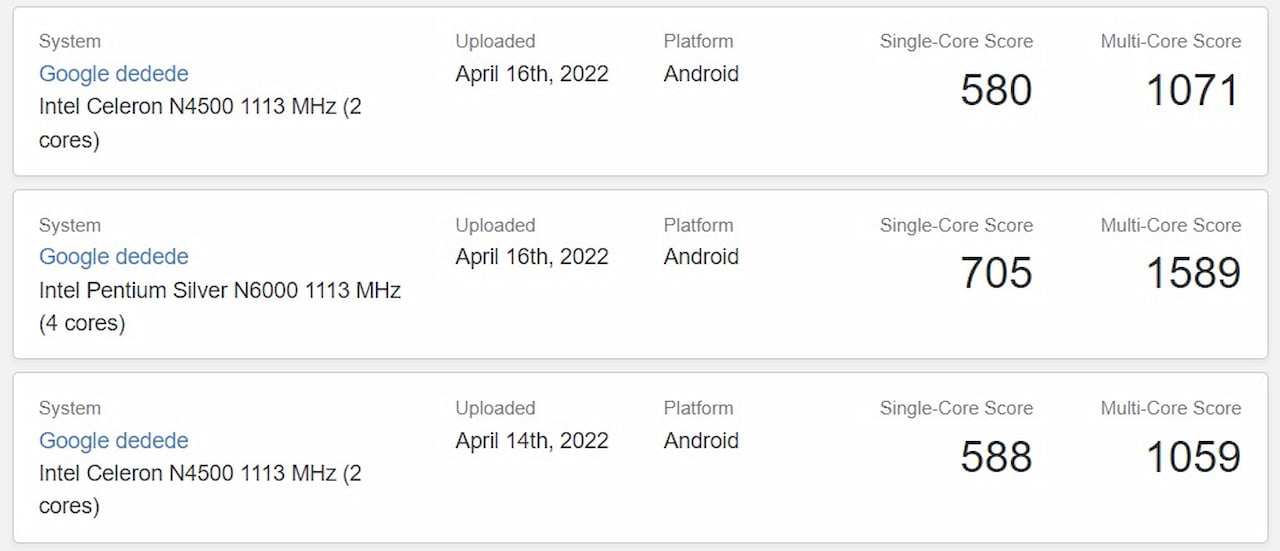 These chipset configurations jive with full Asus Chromebook CX1 specs found in the Asus press release. In addition to the Intel Celeron N4500 and Intel Pentium Silver 6000, there will be an Intel Celeron N5100 option as well.
Models will be made available with either 4 or 8 GB of memory and either 32, 64, or 128 GB of eMMC storage. All of the displays are 1080p, which is good but top out at 250 nits brightness, which is average.
Asus also released a new video showing off both the 14-inch and 15.6-inch models of the CX1. If you guessed this video went live on April 8th, you'd be right.
How will this stack up against the Samsung Galaxy Chromebook 2 360, also meant for education?
That's likely going to depend on Asus' pricing for these devices as the Samsung option starts at $429.99. Yes, Samsung does offer a higher resolution display, but you can't configure the Chromebook above that Celeron N4500. And folks who want a larger display will tend to skew towards the Asus models since the Samsung Galaxy Chromebook 2 360 has a 12.5-inch display.
Now we just have to wait for pricing and ordering information, which I expect will be along soon.