Best Buy member deal on top of sale saves you $230 on the new HP Chromebook x360 14c with cost of $399
Announced with a price range of $499 to $629 last month, the next 14-inch iteration of Chromebooks for HP is an updated take on the prior model. And through July 19, you can get an upgraded $629 model for a discounted price of $499, and save an additional $100 on top of that. All you have to do is sign up for the free Best Buy Member Deals program and you'll get a solid mid-range HP Chromebook X360 14c model for $399.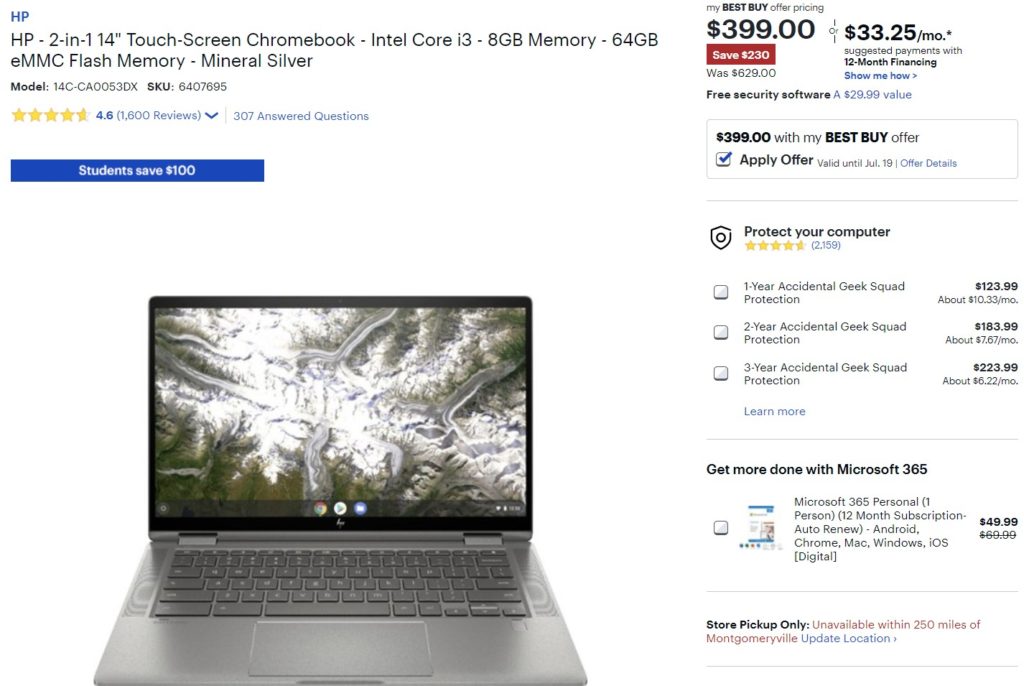 If you recall when HP announced the starting price of $499 for this 14-inch 2-in-1, I said to pay attention to the device specifications. That base model uses a dual-core Intel Pentium Gold 6405U processor, 4 GB of memory and 64 GB of local storage. Buy getting the $629 special deal, this HP Chromebook X360 14c gets beefier hardware: a 10th-generation dual-core Intel Core i3-10110U processor, 8 GB of memory and the same 64 GB of eMMC storage.
It's a no-brainer to me if you're in the market for a 14-inch Chromebook right now and want to keep the purchase price to under $400.
Get this HP Chromebook X360 14c deal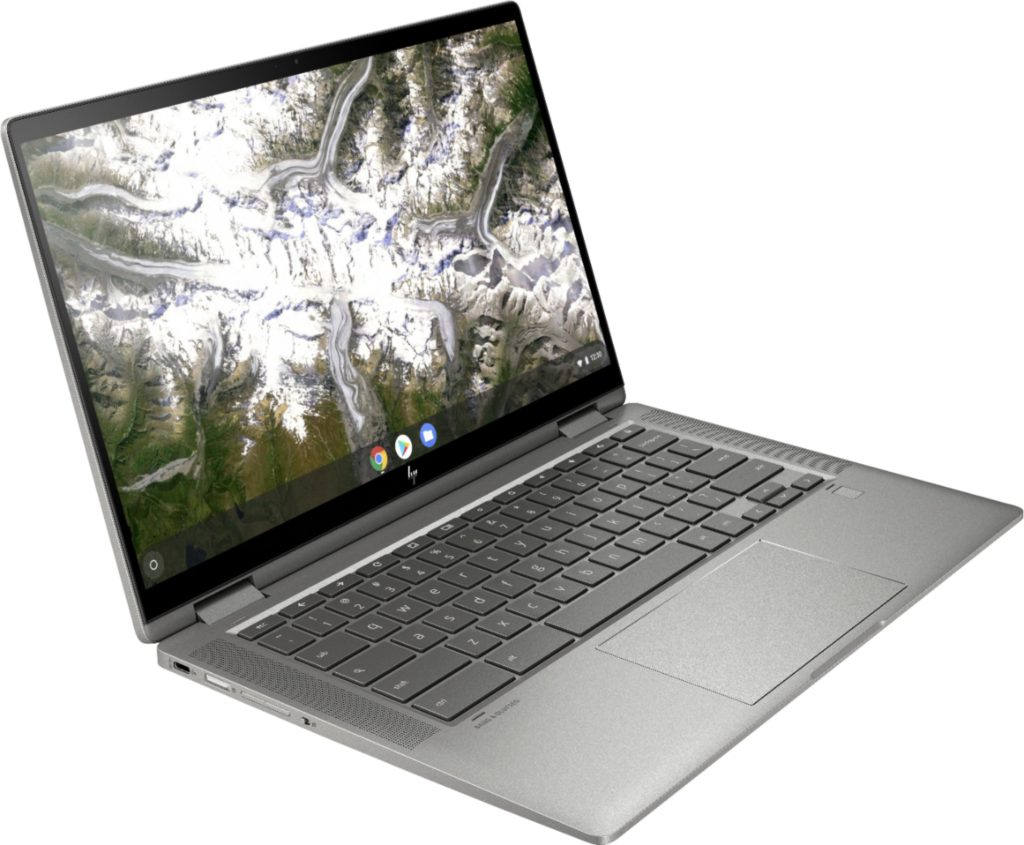 Along with the updated processor and memory, this model has a 14-inch IPS 1920×1080 touch panel with an average but decent 250 nits of brightness and 45% NTSC support. It also has WiFi 6 and Bluetooth 5 support, plus a trio of USB ports: 2 SuperSpeed Type-C and one SuperSpeed Type-A. The keyboard is backlit and you can add additional local storage via a memory card slot. The 2-in-1 laptop supports an optional USI stylus and charges over USB-C with an included 45W charger. And it has a handy fingerprint sensor under the right corner of the keyboard as well.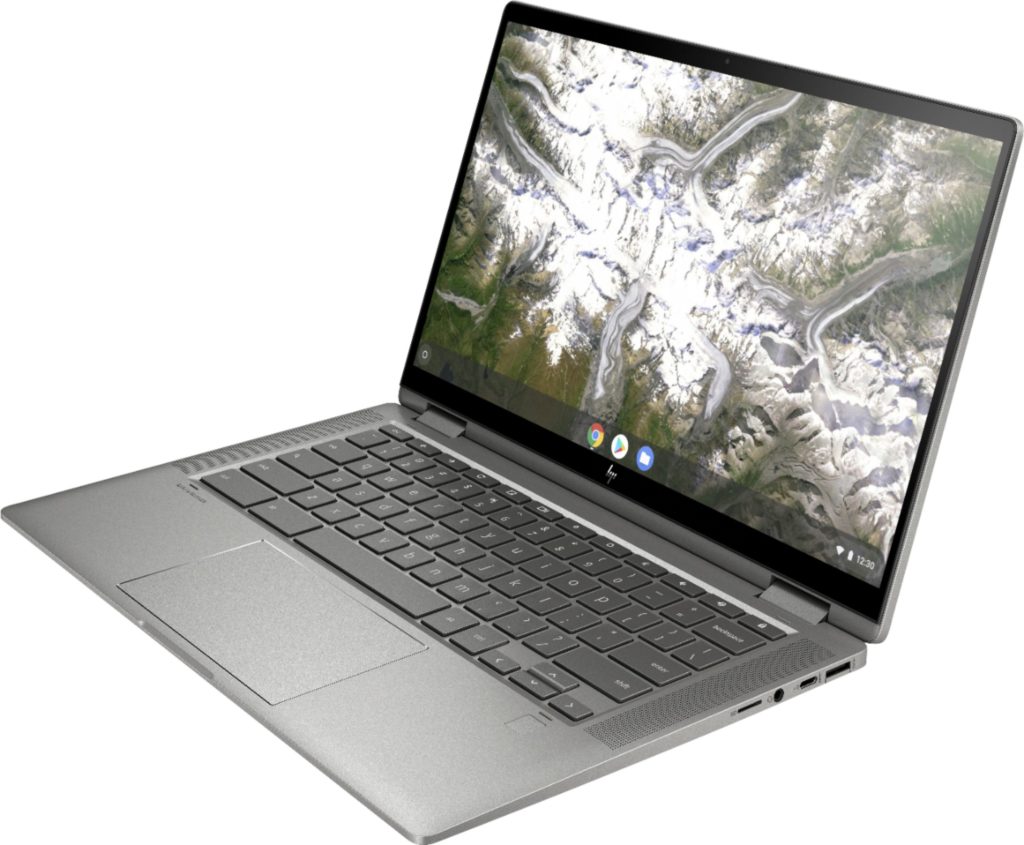 Although this exact model doesn't appear on Google's Chrome OS Automatic Update page, a similar HP Chromebook x360 14c will get software updates through June 2024. Earlier this year, Google suggested that all new Chromebooks going forward would receive software updates for eight years, so I suspect the 2024 is actually shown incorrectly and that support will be through 2028. Last year's 14b model, for example, shows as getting Chrome OS updates through June 2026, so I wouldn't be concerned about support on this model.
Is this the best 14-inch Chromebook you can buy?
I'd say no since there are Chrome OS laptops with the same, or similarly-sized, screens that are brighter or can display a wider range of colors. And those options may have more local storage or a Core i5 processor as well. But you aren't touching any of those for under $499, let alone $399.
Get this HP Chromebook X360 14c deal