Black Friday in July brings big sale prices to all Lenovo Yoga Chromebook C630 models
While everyone is getting ready for Amazon's Prime Day to start on Monday, Lenovo is jumping the sale gun with Black Friday in July pricing. All three of the Lenovo Yoga Chromebook C630 2-in-1 laptops are discounted from 10 to 30 percent, with the largest discount on the 4K model.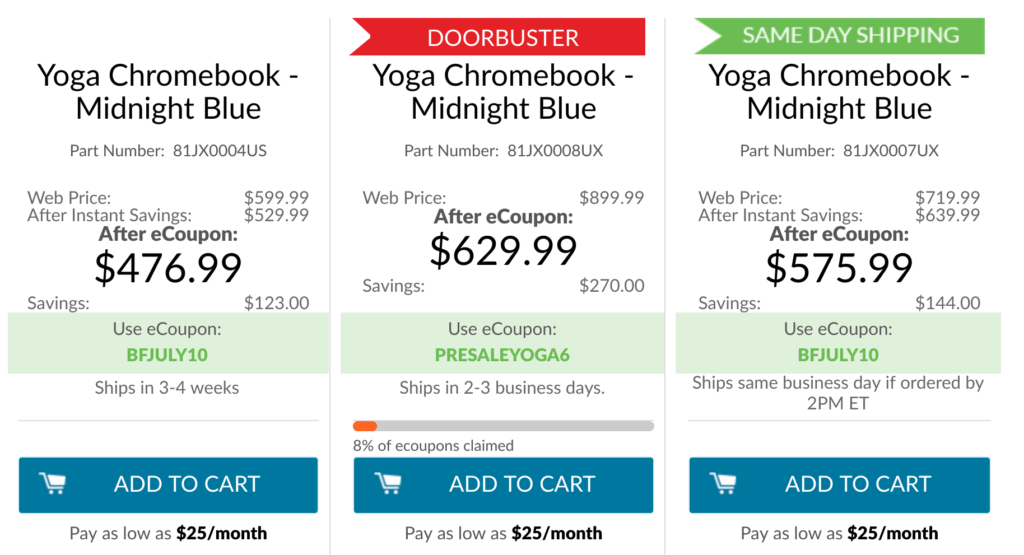 Since the Lenovo site is showing these models out of order, at least in my opinion, here's a clarification of the prices; I've bolded differences as compared to the middle configuration.
$476.99: Intel Core i3, 8 GB RAM, 64 GB storage, 1920 x 1080 display
$579.99: Intel Core i5, 8 GB RAM, 128 GB storage, 1920 x 1080 display
$629.99: Intel Core i5, 8 GB RAM, 128 GB storage, 3840 x 2160 display
Note that the two least expensive options a reduced with the Black Friday in July code. The 4K pricing has a special discount code and as of this writing, you can see that 8 percent of those have been claimed, so I wouldn't wait if you want that particular device at a 30 percent discount.
All three models share these features: Bluetooth 4.1, 802.11ac Wi-Fi (2 x 2 MIMO), 720p HD camera, 2 USB Type-C ports, 1 USB Type-A port, a backlit keyboard, and MicroSD card slot.
With the 15.6-inch display across the lineup, if you're looking for a small, light Chromebook, this isn't the one for you. For those that don't mind toting a larger, 4.2-pound Chromebook – or plan to mainly use it on a desk – the Lenovo Yoga Chromebook C630 should handle just about anything you need it to.