First look: ChromeOS 105 partial split window options
With the latest Dev Channel release, the experimental ChromeOS 105 partial split window options now appear on a Chromebook. Once fully rolled out, you'll be able to choose from multiple window tiling options, similar to Microsoft Windows 11.
Here's how this feature looked in the last Dev Channel version of ChromeOS 105:
Previously, there was a placeholder for the partial split window options. Now, the user interface has been fleshed out to show your actual choices. There's half, partial, full and float on top.
What's even nicer is that there's a "nudge": I saw a small notification near the multitasking button suggesting I hover over it for window management options. More of this please, Google! Chromebook users need to know what helpful functionality is available to them as features are added to ChromeOS.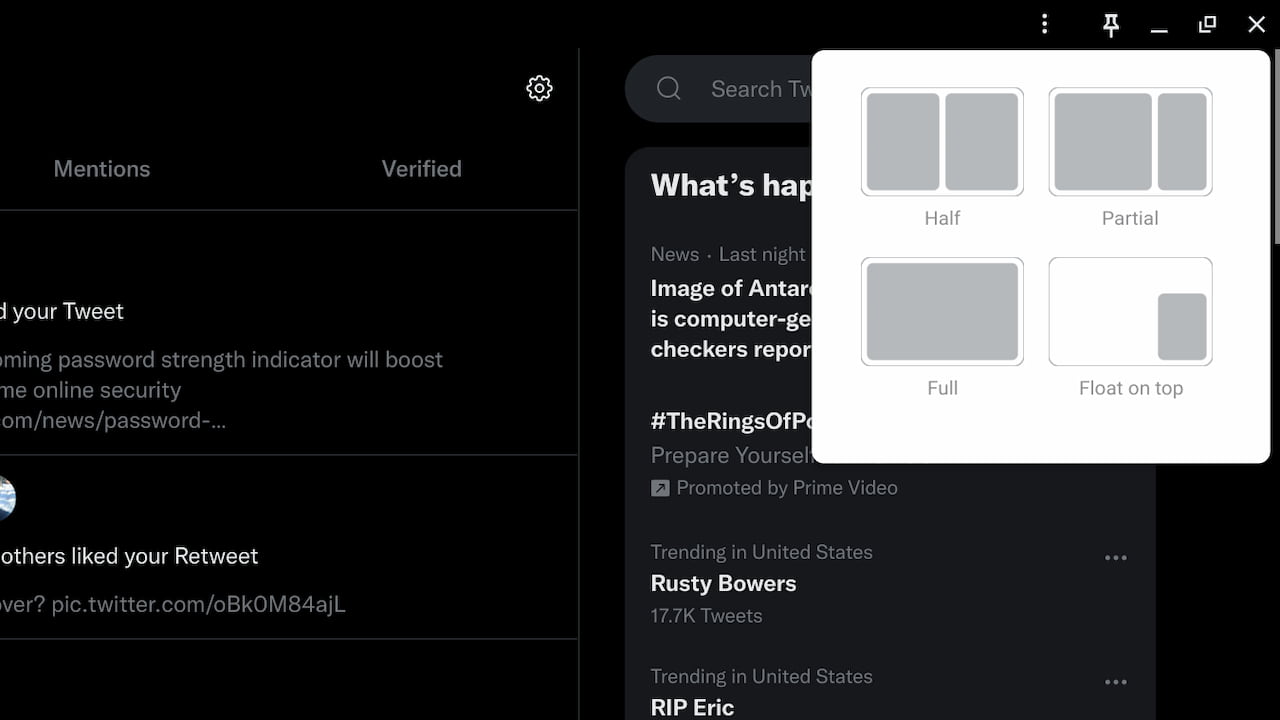 Remember: This is experimental, which requires a flag to be enabled:
To be clear, the full functionality isn't working 100% just yet.
Hovering over what's typically the "Maximize" icon on an app or the Chrome browser does show the tiling options. Selecting the half view option does work with two windows but that's to be expected. ChromeOS has supported 50% window snapping for some time now.
In the ChromeOS 105 partial split menu, however, the active window simply maximizes for now. Developers are still working on the code to enable the partial split window option.
I do wonder how Android apps will behave in ChromeOS once the partial split window options are fully baked. We know that Android 12L adds support for different screen sizes and app layouts. So I'm not sure if the final implementation will require Android 12L on a Chromebook or if these apps will support the feature natively without it.
I can tell you that Progressive Web Apps (PWAs) appear to support this feature. Or at least they will be, based on a quick test I did with the Stadia PWA. Again though, I'm not surprised. PWAs are wrapped by Chrome, so if the Chrome browser and ChromeOS support this window tiling option, PWAs should be also supported by default.