Ok, this deal is for all of the people that think Chromebooks have to be cheap. They don't, and Google never said they would be, but that's another story. Walmart is discounting the Acer Chromebook 311 by $100, bringing the cost down to $129 on its site.
That's less than the cost of netbooks when I was buying them back in the day. And this isn't some very old model that's being advertised as "new"; something I detest when certain retailers do this. This is a prior generation model as the latest Acer Chromebook 311 uses an ARM-based MediaTek MT8183C processor. You'll get an Intel Celeron N4020 inside this low-cost Chromebook.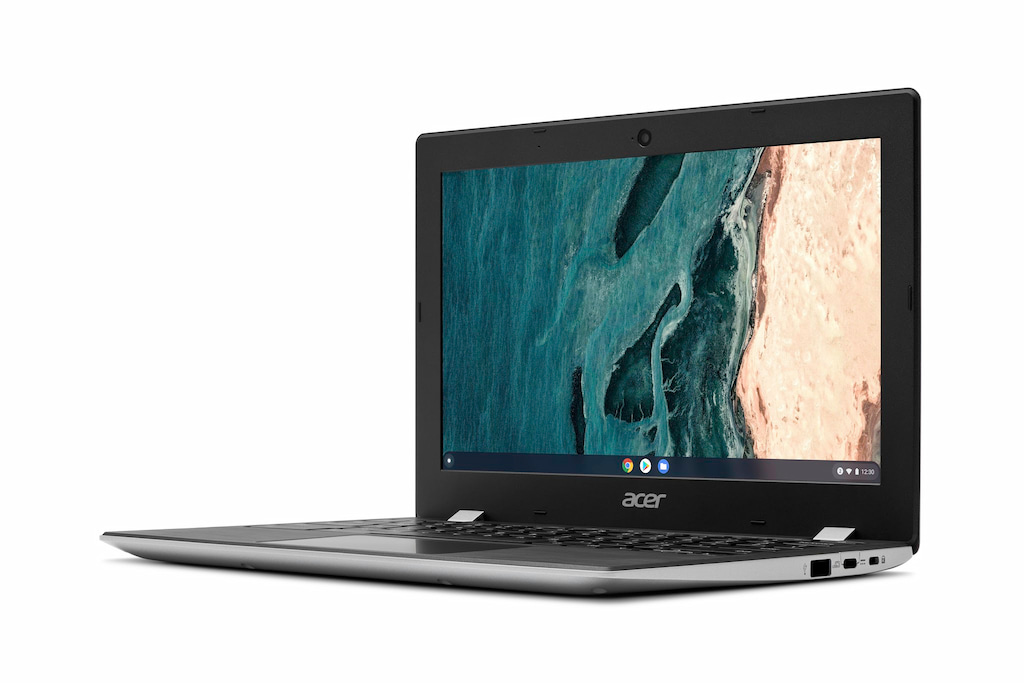 Get this Acer Chromebook 311 deal
Acer still sells this model but it will cost you $229.99. And I verified the Chrome OS automatic update expiration date for this Acer Chromebook 311 configuration. You're currently looking at five years of support ending in June of 2026.
At $129, or even $229, you have to understand what you're getting and what this Chromebook is capable of. I'd say it's fine for basic, everyday web usage at home. Younger students would be a good fit as well but once you move up to high school and beyond, that might be pushing the envelope a smidge.
The dual-core Intel Celeron CPU should perform similarly to the MediaTek MT8183 in the newer model. And that chip has made plenty of Lenovo Duet Chromebook users happy; it's snappy enough as long as you don't expect the performance of a mid-range device costing $400 or more.
Keep in mind the 11.6-inch display isn't a touchscreen. And the resolution is 1366 x 768. So don't expect a super-sharp viewing experience. Oh, and those bezels around the screen remind me of a TV from the 1970's.
But if you can get past that and the limited 4 GB of memory and 32 GB of eMMC storage, you've got a basic Chromebook on the cheap with this deal. Note that this model does support a microSD card for additional storage.
Acer says to expect around 10 hours of battery life; I'd say 7 to 8 is a better estimate in the real world. The Acer Chromebook 311 is also ruggedized to handle drops and spills.
And there's no lack of inputs: a pair of USB Type-C ports and a matching pair of USB Type-A as well. An external display with better resolution can be powered by DisplayPort over USB Type-C. Connectivity options include WiFi 5 and Bluetooth 5.0.
Again, you can get better performance, battery life, viewing experience, etc… from any number of other Chromebooks. But you'll pay more. A lot more.
This is better suited as that "around the house" Chromebook for many people or even a secondary device. If you understand that and have basic expectations, this is a great deal at $129.
Get this Acer Chromebook 311 deal
About the author
Kevin C. Tofel has covered technology since 2004. He's used ChromeOS since Google debuted the CR-48 in 2010, reviewing dozens of Chromebooks since then. He worked for Google's Chrome Enterprise team from 2016 to 2017, supporting the launch of Android app support. In his free time, he uses Chromebooks to learn software engineering at
Launch School
. In 2019, Kevin joined the CS Curriculum Committee at his local community college.
Liked this content? Subscribe for the free, weekly newsletter