Here's what's in the now available Chrome 110 Release
The latest iteration of Google's Chrome browser is now generally available, bringing a number of fixes and features to macOS, Linux, and Windows. The Chrome 110 release includes 15 security fixes and several new features. Here's what's in the now-available Chrome 110 release, currently rolling out.
Chrome 110 release language translation options
As shown below in an image from gHacks, Chrome 110 gives more user control over language translation. You can now enable or disable always-on translation directly in the Chrome 110 Settings page, under the Languages menu. Previously, these options were only available in the browser's Translate UI bubble.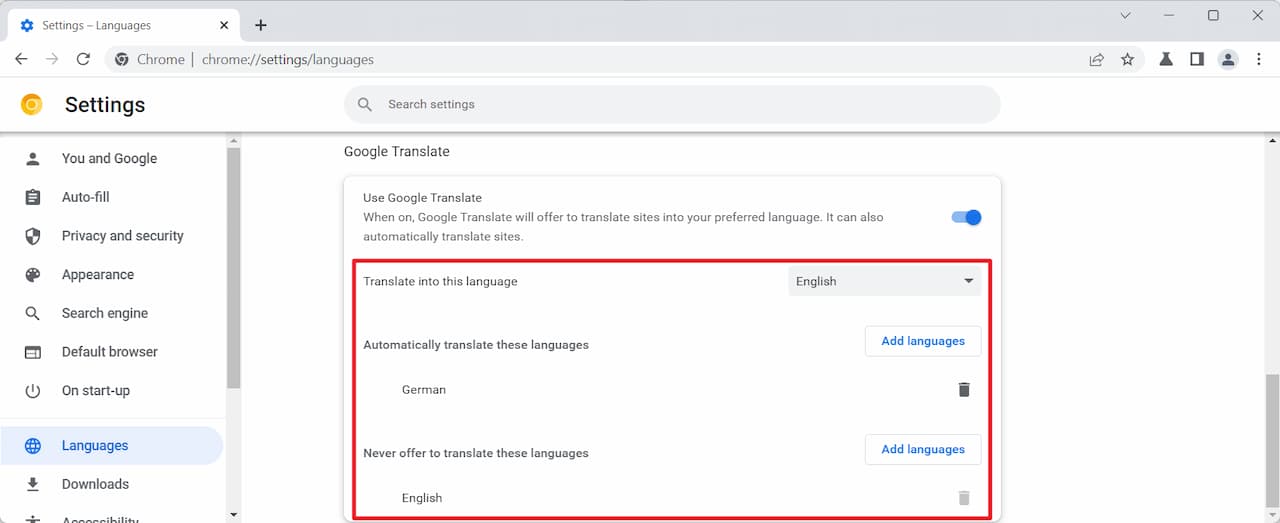 Easier ways to change compromised passwords in Chrome 110
The Google Password Manager is steadily gaining useful features and the latest makes it easier to change potentially compromised passwords. When compromised passwords are detected you won't just be notified in the Password Manager. You'll also see links to the websites the password is used for. Clicking the links will take you a password change page for those websites.
Biometric protection for passwords in the Chrome 110 release
If your device has biometric hardware such as a fingerprint sensor, you can use it to secure your passwords in Chrome 110. Specifically, you can enable the biometric protection as required for auto-filling saved passwords.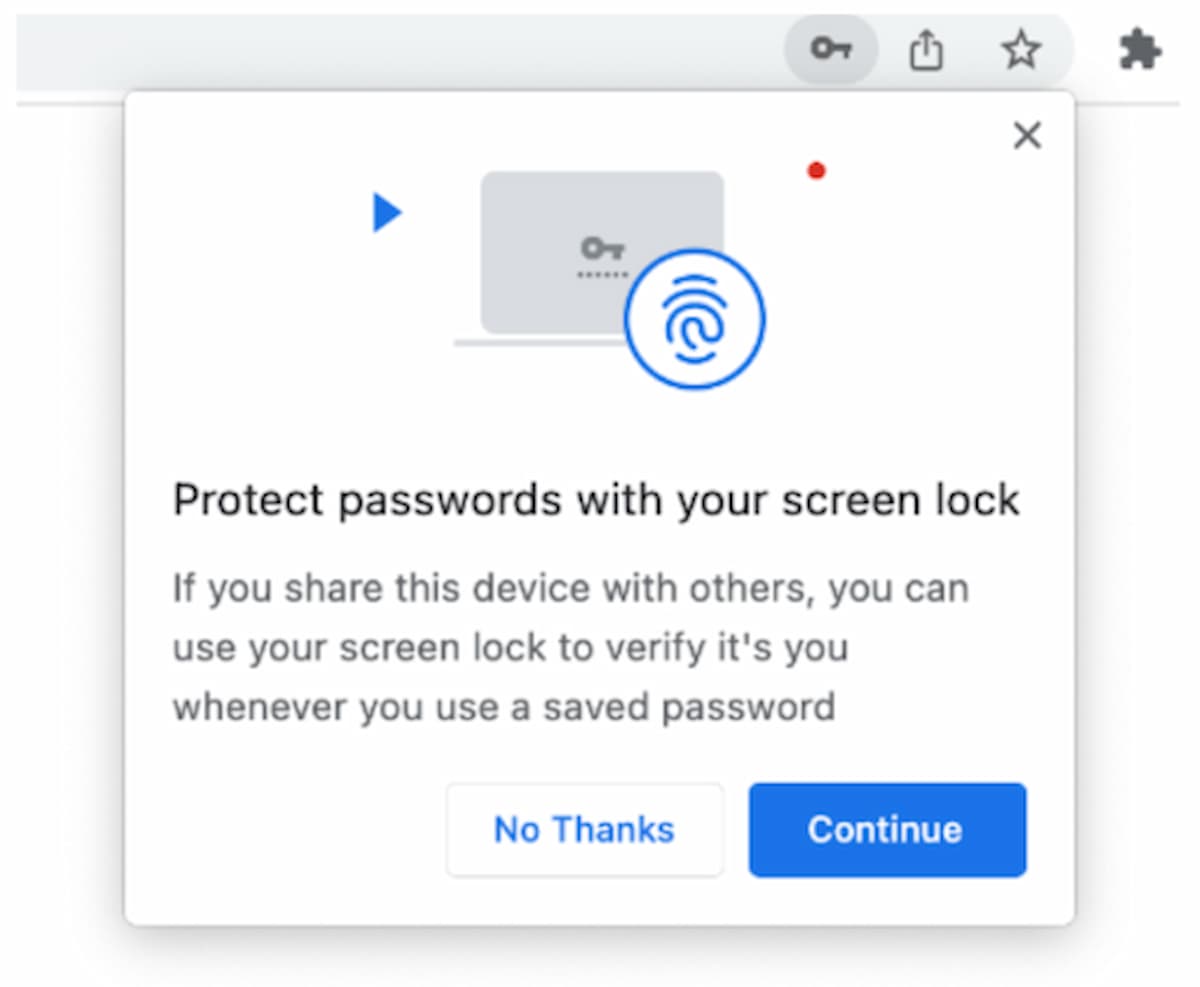 Cookie information from extensions
To help protect against malicious extensions, Chrome 110 will now gather telemetry data from cookie information extension requests. Google will use that data on its servers to improve detection of malicious and policy violating extensions.
Chrome Headless mode upgrades in the Chrome 110 release
This feature isn't really for most typical Chrome browser users, but it's important for developers, service providers and device makers. Chrome Headless mode is a version of Chrome that can run on a server/ without a graphical user interface. Like I said: It's not for most people.
For Chrome 110, Google says it has "rebuilt Headless mode so that it's much closer to Chrome's regular mode. This provides more consistent experiences, including respecting enterprise policies when in Headless mode." Chrome Headless Mode first arrived with Chrome 57, so an overhaul might have been overdue.
12 new or updated Chrome Enterprise policies
If you use the Chrome browser in a managed work environment, your IT admins have 12 new and/or updated Chrome Enterprise policies to limit your activities keep you safe and productive. Among the more interesting ones relates to Chrome 110 for iOS and iPadOS. The policy can restrict users from seeing the iOS App Store Rating promo. Admins can disable this so that it never appears or enable it so that it shows up no more than one time per year.
Is this really an issue or Google just exerting some control? Anyway, I think managed Chrome browser users will better appreciate the ShowCastSessionsStartedByOtherDevices policy, which does what it implies: Shows media controls for Google Cast sessions started by other devices on the local network. Take that annoying co-worker who's playing Gregorian Chant tunes way too loud in the office.