Here's what's in the now available Google Chrome 115 release
The latest iteration of Google's Chrome browser is now generally available, bringing a number of fixes and features to macOS, Linux, and Windows. The Google Chrome 115 release includes 20 security fixes and several new features. Here's what's in the now available Chrome 115 release, currently rolling out after Chrome 114 arrived less than a month ago.
20 security fixes in Google Chrome 115
This time around, there are 20 security patches in the Google Chrome 115 browser. Google doesn't share the mitigation details of these immediately following a browser update. That's because it wants time for the patches to roll out widely. Offering the details too soon could give information on exploits that are waiting to be patched with the upgrade.
In any case, you can see a high-level explanation of all 16 right here. The company shelled out over $34,000 to folks who found the security issues and shared information in Google's bug bounty program.
Search side panel arrives in Chrome 115
Chromebook users have seen the Google Search side panel since ChromeOS 96 as an experimental feature. It's now available for the Google Chrome browser and is no longer experimental. However, Google has only enabled it on a small portion of updated clients, so you may not see it yet.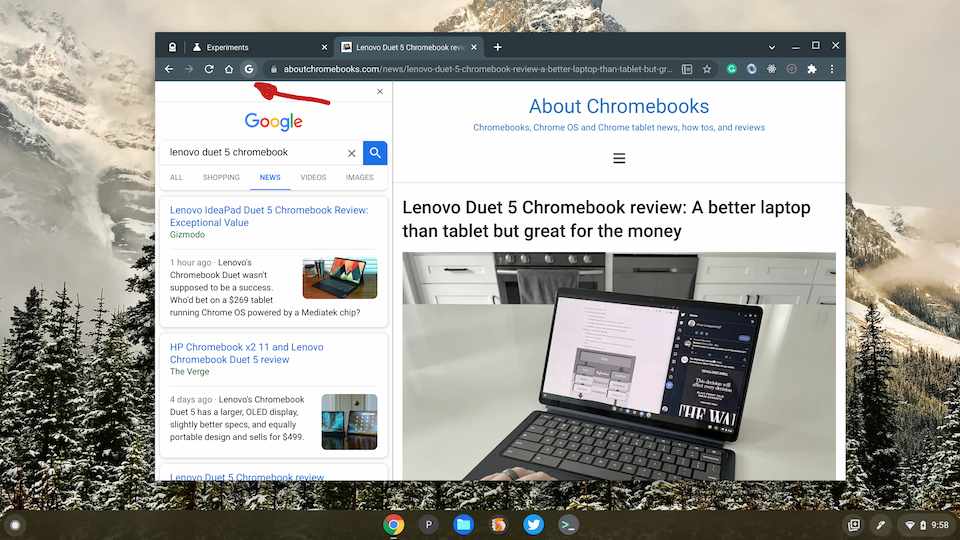 Once you have the feature, you'll see the Google logo to the left of the search bar. Click it and you'll get the side panel to "delve into the content of the page" that you're viewing. The idea is to easily find more information on the visited site.
Chrome 115 upgrades HTTP requests
This isn't a feature you'll likely notice but it does potentially increase the security of your browsing. Google says that some users might see HTTP requests automatically upgraded to more secure HTTPS requests. Typically, this happens on the server side of any site you're visiting. However, that requires some backend server configuration, so there are no guarantees of that.
So Google is handling this in the browser for you. What if a site doesn't use HTTPS? No problem, Google says it will automatically revert the request back to HTTP in that case.
Reading Mode comes to Chrome 115
This is another feature we Chromebook users have already experienced although it has changed over time. In Chrome 115, you'll see an option in the side panel for the latest iteration of Reading Mode. This provides a clutter-free distilled view of web pages.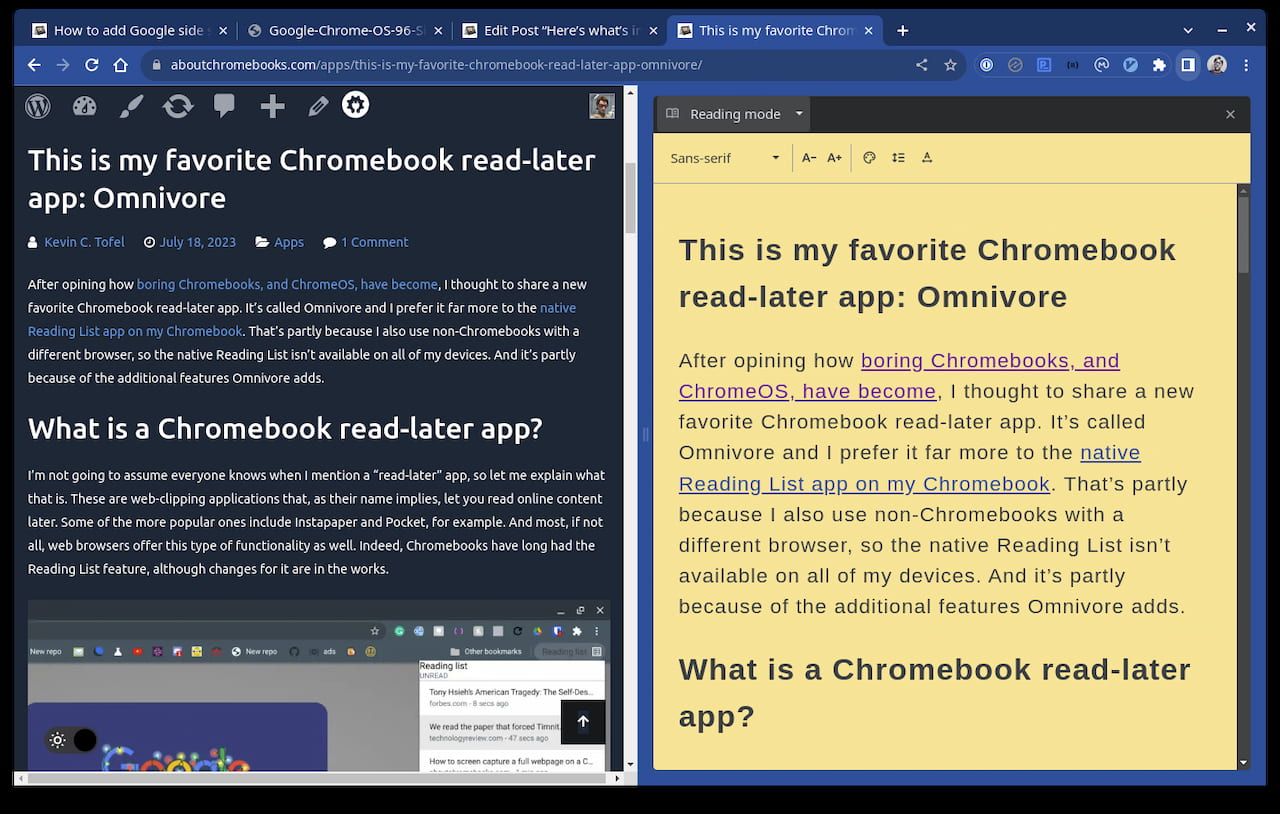 Note that you can resize the side panel, as I did above, and modify certain visual elements: the background color, font, and font size.
I should also note that Reading Mode wasn't enabled on my computer with Chrome 115. I had to turn it on the old way by enabling the setting at chrome://flags/#read-anything.
More choices on the New Tab Page
Up until Chrome 115, you could customize your blank, New Tab Page to show either your shortcuts or your most visited sites. After the upgrade, both of these will be available in the form of a carousel. You can swipe between the two options at will, instead of being limited to just one or the other.
I'm sure there's more in Google Chrome 115
These are the main updates that jumped out at me while digging around the Google Chrome 115 release. But I'm sure there's more. I haven't checked for any new experimental flags, for example, so I'll do that next and share any updates. If you find anything worth a mention I might have missed, drop a comment below!