HP Chromebook X360 14 gets a $200 discount at Best Buy: $399 for a solid performer
It seems like every six weeks or so Best Buy decides to remove some Chromebook inventory through sizable discounts. And it's been about six weeks for the HP Chromebook X360 14, which can be had for $399, or $200 off the $599 MSRP.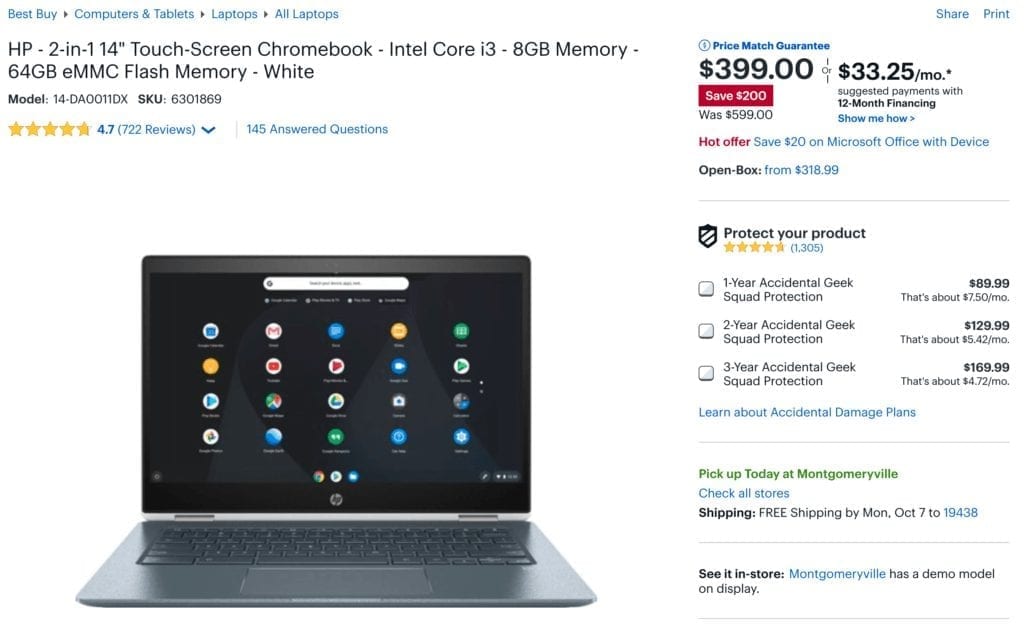 Truth be told, if I had a budget limitation of $400 and was in the market for a Chromebook right now, this is likely the one I would get. Also in the consideration would be the Asus Chromebook Flip C434 at the same price, although the HP has a higher performing processor in the U-Series Core i3 over the Y-Series m3 found in the Asus.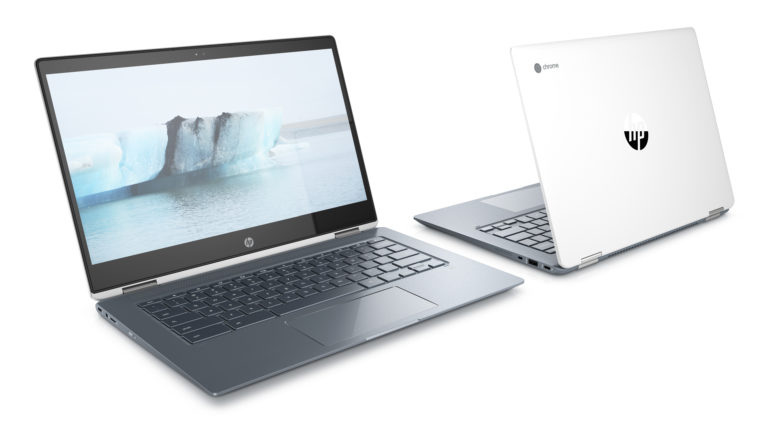 Here's what you get if you go with the HP: An 8th-gen Intel Core i3-8130U with a 2.2 GHz base frequency, turbo-boost up to 4GHz; a 14-inch full HD touch display with thin bezels on the sides, 8GB of memory, 64GB of eMMC storage, 802.11ac Wi-Fi and Bluetooth. There are a pair of USB Type-C ports and one Type-A, plus a headphone/microphone jack and microSD card reader. HP says to expect 13.5 hours of run-time per charge.
Because the chip inside is a U-Series model, it can run longer at full capacity, unlike Y-Series chips found in the Pixel Slate, for example. The one possible downside? U-Series chips require fans to reduce the heat produced during those heavy-duty CPU cycles, so the HP Chromebook X360 does have a fan.