I want my next Chromebook stylus to have what Dell put in its pen
Although I'm not a big digital ink user on Chromebooks, I do occasionally find a use case where a stylus would help. And I'm impressed by how apps optimized for a USI stylus work on a Chromebook. However, I'm always fearful of losing the stylus; I once lost a garaged pen from my laptop. Dell may have an answer for this though and I want it in my next Chromebook stylus: Built-in location tracking through Tile.
To be clear, the $110 Dell Premier Digital Active Pen doesn't work with Chrome OS. In fact, it only works on nine Dell laptops, all of which run Windows 11.
So no, I don't want that particular stylus. Nor do you if you're reading this site.
I just want the feature that Dell included to be in future USI stylus accessories for Chromebooks.

If you're not familiar with Tile, the company started up in late 2012 and was one of the first to approach device tracking solutions. It currently sells small Bluetooth trackers that you can attach to keys, insert in a wallet, or tether to a laptop, for example. Lose the device and you can look in the Tile mobile app for it.
Tile users essentially create a giant Bluetooth mesh type of network.
Let's assume you and I are both Tile users. If I lose a Tile tag and you walk within Bluetooth range of it, the Tile app on your phone will report its location to me. Think of it as a similar approach to Apple's FindMy network.
In light of competition from other tracking solutions and Apple's AirTags, Tile expanded its product line in 2020 to sell its tracking solution as a service. So now, companies can include Tile tracking in their own Bluetooth products as part of the Find with Tile Program.
That's exactly what Dell has done with this stylus and there are a number of laptop makers that do the same with their products.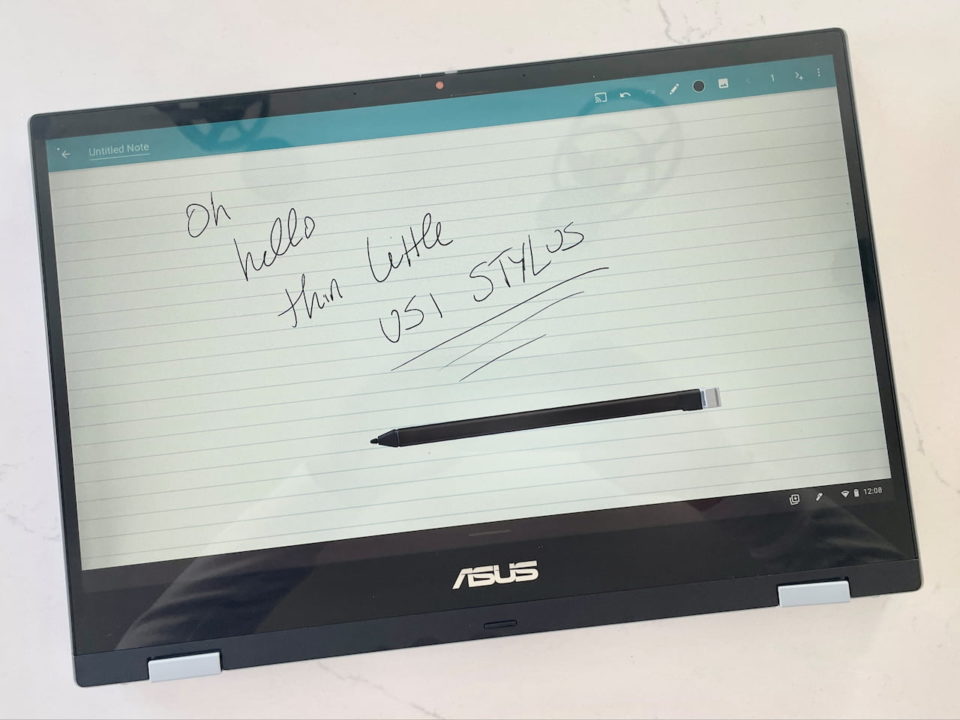 So what's to stop a USI stylus for Chromebooks to use Tile's lost product solution? Nothing from what I can see.
USI stylus certification doesn't require a Bluetooth radio, but they're cheap and small enough that one could be added to a future Chromebook pen. Think of it as a USI stylus with a bonus.
Granted adding any type of wireless connectivity to a Chromebook stylus will negatively affect the battery life.
But Bluetooth isn't that much of an energy hog. I'd think the impact would be negligible. And I'd give up, say, 20 to 25 percent battery life on a stylus if I could find it when it tries to get away. How about you?