Microsoft Surface Laptop SE vs Chromebooks: A limited but capable competitor
I've generally been quiet about Microsoft's recent effort to challenge Chromebooks, mainly because the company has already attempted this a few times in the past. This time though, Microsoft has done what I always thought it needed to: Slim down the operating system by removing features the target audience doesn't need. Based on this review of the Surface Laptop SE from XDA developers, it's a good start. Here's what I got out of it when looking at the Microsoft Surface Laptop SE vs Chromebooks.
Similar hardware to an entry level Chromebook
Look at the specs of the Surface Laptop SE and you'd think it's a base model Chromebook that just happens to run Windows.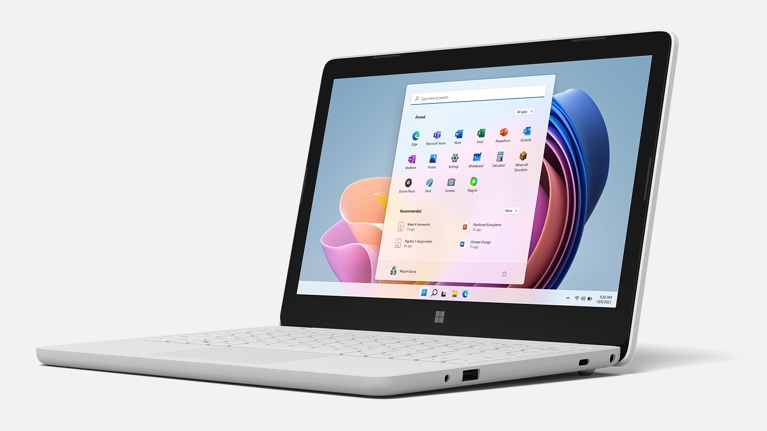 It's powered by an Intel Celeron N4120 processor with Intel UHD Graphics 600 integration. The 11.6-inch display resolution is 1366 x 768 with a 16:9 aspect ratio. There's a single USB Type-A and a single USB Type-C port. Memory starts at 4 GB but the Surface Laptop SE can be ordered with 8 GB, which is what was tested. Base storage is 64 GB of eMMC, but the reviewed model had 128 GB of capacity. You also get a 720p webcam, WiFi 5, and Bluetooth 5.0. I don't believe the keyboard is backlit as there's no mention of that feature.
Sound familiar? Yup, it's pretty much the blueprint for an entry-level Chromebook that can be had for around $250 to $300. Indeed, the Microsoft Surface Laptop SE base model is priced at $249.99, while the review configuration retails for $329.99
About that Windows SE platform
So we have similar hardware to a Chromebook. What about the software? This is where it gets interesting to me for a few reasons. I've long said that Windows is a "bulkier" platform than Chrome OS. I've gotten pushback on that because people suggest that Chrome OS has a lot of under the hood processes running. I'm sure it does. But not as much as Windows; at least not out of the box.
For example, I've eliminated dozens of startup apps and services on my Windows desktop and the system is still using 5 GB of memory without apps even being open. And try as I might, I can't get the number of running processes under 200 at bootup. Chrome OS is simply a lighter, more minimal platform in general, although new features and functions added over the years don't help.
Put another way: If you're a school student using a Windows laptop in the classroom, do you need to have all of the included Windows services running? Not likely. And that's why there are dozens of Windows "debloat" apps to remove or disable features that are wasting hardware resources.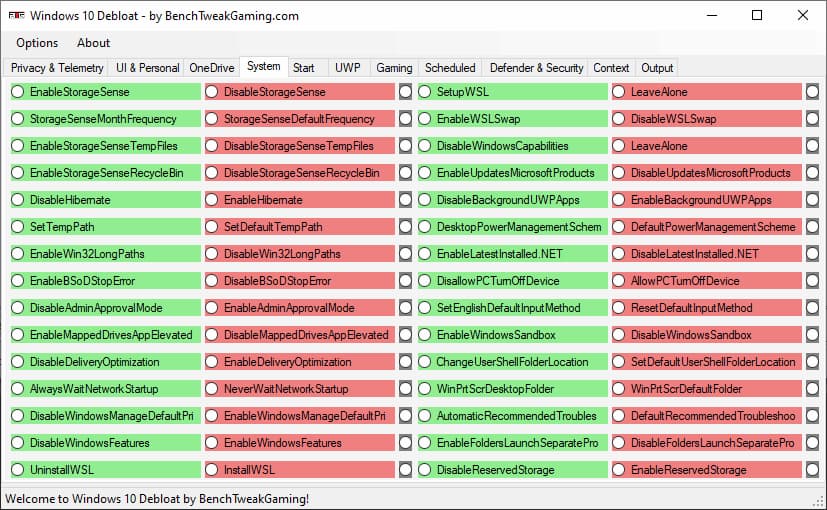 So again, I like what Microsoft has done with Windows SE. The only way for Windows to compete for users that want a minimal but performant operating system is to… well… minimize the operating system!
Windows SE limitations similar to Chrome OS
Performance aside, these two points illustrate how this minimization is implemented and what simplicity it adds:
For example, if you open a JPEG file from File Explorer, the OS doesn't ask you what app you want to use to open it anymore. It just uses Photos. You can change the defaults as normal, of course. One thing that is noticeably different is that in File Explorer, you won't see the C: drive or This PC. You'll pretty much just see Quick Access and OneDrive, the former of which only provides access to those known folders like Documents, Downloads, and Pictures.
You might read that and say: "But I need to see my main drive or use a different app to edit JPEG files." I get that. But remember, Windows SE is for students, not consumers. More on that shortly. And to be completely fair, Chrome OS has similar limitations in the name of simplicity.
Limitations in Windows SE are just as plentiful as those in Chrome OS. You can't download and run a Windows program, for example. All installed apps open up in full-screen, although they can then be resized. And here's a really interesting feature: All downloaded files are saved to the cloud in Microsoft OneDrive by default. That's a clever way to deal with limited storage space but keep files available from any device.
You can buy a Chromebook. You can't buy the Surface Laptop SE
Here's the biggie. As a consumer, you have a wide range of Chromebooks to choose from. Some are education models, some are general-purpose devices and some are for enterprises. At the moment, only schools can purchase the Microsoft Surface SE laptop. There is no consumer purchase option.
That means Microsoft's Chromebook competitor is only competing in the classroom. Yes, that's a big chunk of where Chromebooks reside and it's a smart choice for Microsoft to focus on this segment. Clearly though, at the consumer level, this isn't a Chromebook competitor. Maybe someday it will be.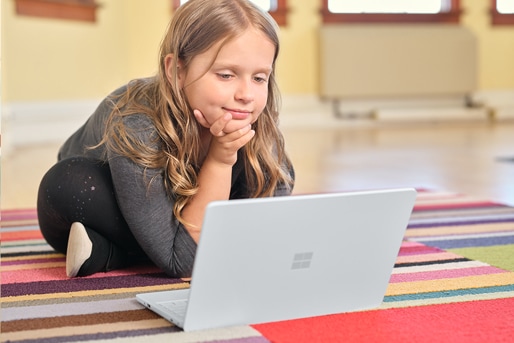 Will school districts move towards Microsoft Surface Laptop SE devices and diminish Google Chromebook hold on the classroom? Absolutely, with the most obvious candidates having already adopted Windows for their district. Particularly if they rely on Microsoft services in general. Those who already use Chromebooks though? I'm not sure. Some likely will but school districts typically don't adopt or change technologies quickly.
Either way, Microsoft Surface Laptop SE is a limited competitor to Chromebooks for now. A good one, yes; perhaps the best attempt by Microsoft yet. We'll have to see if schools make the transition away from Chrome OS over time. And for now, Microsoft's Chromebook competitor isn't even competing for the consumer market.