Announced today, the new Lenovo IdeaPad Flex 3i Chromebook is expected to arrive in May with a $349.99 starting price. The convertible laptop ships with a larger, high-resolution touchscreen and a choice of Intel N100 or N200 processors. These effectively take the place of Celeron and Pentium branded chips.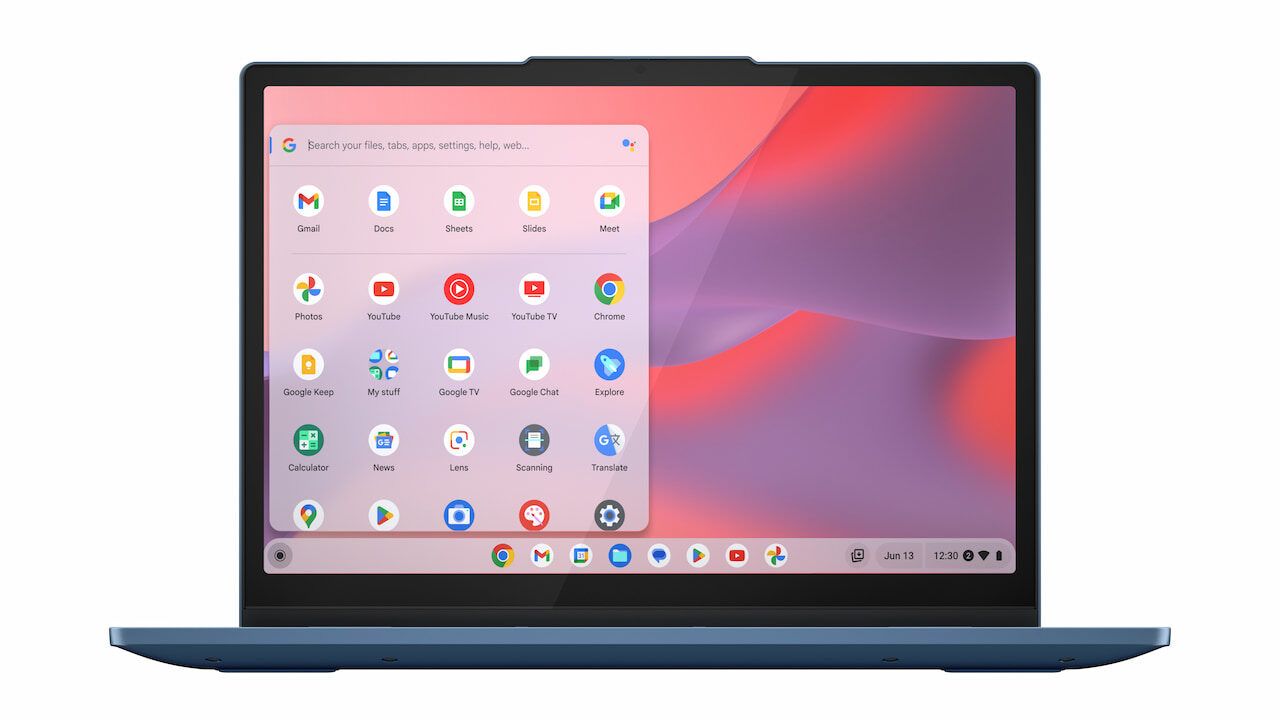 Prior versions of the Lenovo IdeaPad 3i Chromebook used slightly smaller, 11.6-inch displays with large bezels. The resolution on those was adequate but this year, the larger screen gets a resolution boost. And the bezels get some de-boosting.
The 12.2-inch IPS touch panels boast 1920 x 1200 resolution for a 16:10 aspect ratio. Screen brightness is 300 nits, which is a solid level for an entry-level Chromebook.
And these are both entry-level Chromebooks. You're not getting Intel Core i3 or better processors and the base model comes with 4 GB of memory. There will be 8 GB configurations, however. The new Intel N100 and N200 chipsets are targeted specifically for basic workloads, which is what the Lenovo IdeaPad Flex 3i is suited for.
Even so, there are some nice features not typically found on Chromebooks in this class. While the base model comes with a 720p camera, you can opt for a 1080p sensor, for example. Both also have a privacy shutter. You're also getting a wide range of ports: a pair of USB Type-A, one USB Type-C, a full-sized HDMI output jack, and a microSD card slot.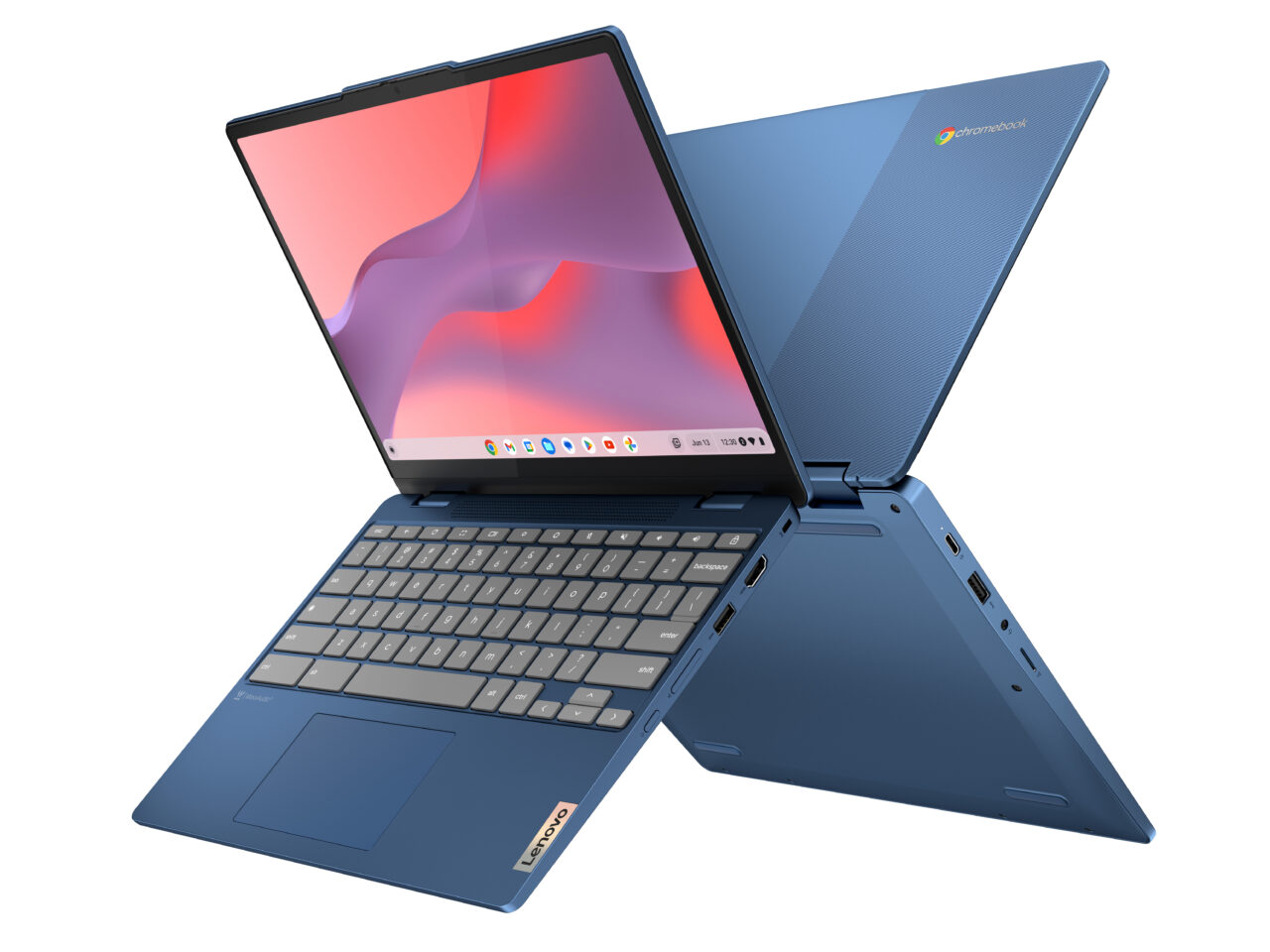 If you expected slower eMMC local storage, you'd be right. But it's still capable and comes with either 64 GB or 128 GB of capacity. Also capable is the wireless radio which gets you faster WiFi 6E support and Bluetooth 5.2. Audio output is provided by a pair of 2W speakers with Waves Maxx audio. Although the screen rotates 360 degrees, there's no mention of USI stylus support at this time.
Lenovo says to expect up to 12 hours of battery life from IdeaPad Flex 3i Chromebook, which weighs in at a light 2.76 pounds.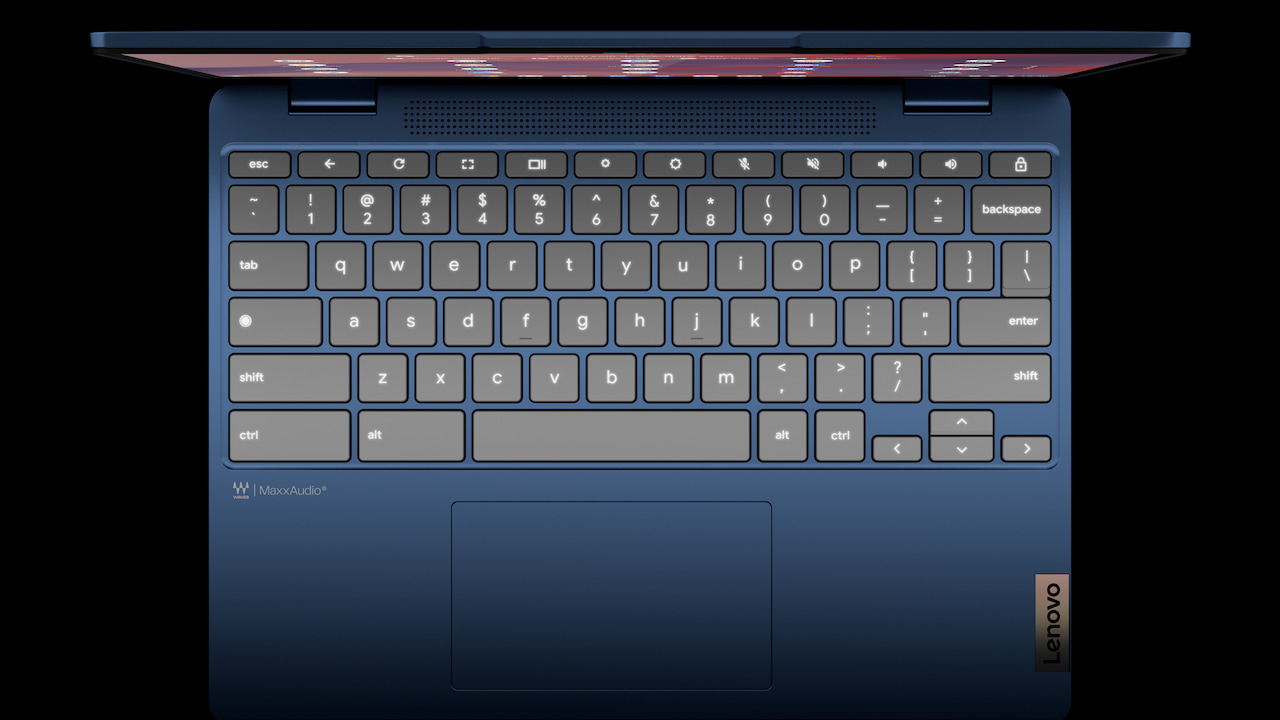 Overall, this looks like a compelling iteration over the prior IdeaPad Flex 3i Chromebook. I've seen that model routinely on sale for under $300, so don't let the $349.99 price tag scare you away. When the Lenovo IdeaPad Flex 3i Chromebook arrives in May, it might cost the full price. Wait a little while and you'll likely pocket a little savings.
I expect Lenovo to have this Chromebook on display at the Consumer Electronics Show in a few weeks. I'll be sure to look for it and see if I can report back with some hands-on time.
About the author
Kevin C. Tofel has covered technology since 2004. He's used ChromeOS since Google debuted the CR-48 in 2010, reviewing dozens of Chromebooks since then. He worked for Google's Chrome Enterprise team from 2016 to 2017, supporting the launch of Android app support. In his free time, he uses Chromebooks to learn software engineering at
Launch School
. In 2019, Kevin joined the CS Curriculum Committee at his local community college.
Liked this content? Subscribe for the free, weekly newsletter