Acer Chromebook Tab 10: Audio thoughts before the release date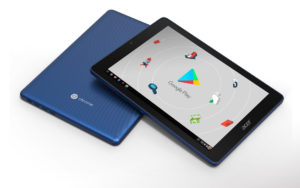 I've been doing a weekly podcast on mobile devices since 2006 with my co-host Matthew Miller and this week, we shared some early thoughts on the upcoming Acer Chromebook Tab 10. I still think Chrome tablets will be a game changer and part of our conversation on this week's show explains why.
You can download the full podcast episode here, but if you're just interested in hearing what we think about the Chromebook Tab 10's potential, we hit that topic at the 44:23 mark, which is queued up below.