I'm really enjoying the experimental partial split feature that Google is working on for ChromeOS. So I decided to whip up a short video to show you how to enable and use partial split on your Chromebook. I'm using the ChromeOS 105 Stable Channel to do this, so just about anyone can try it.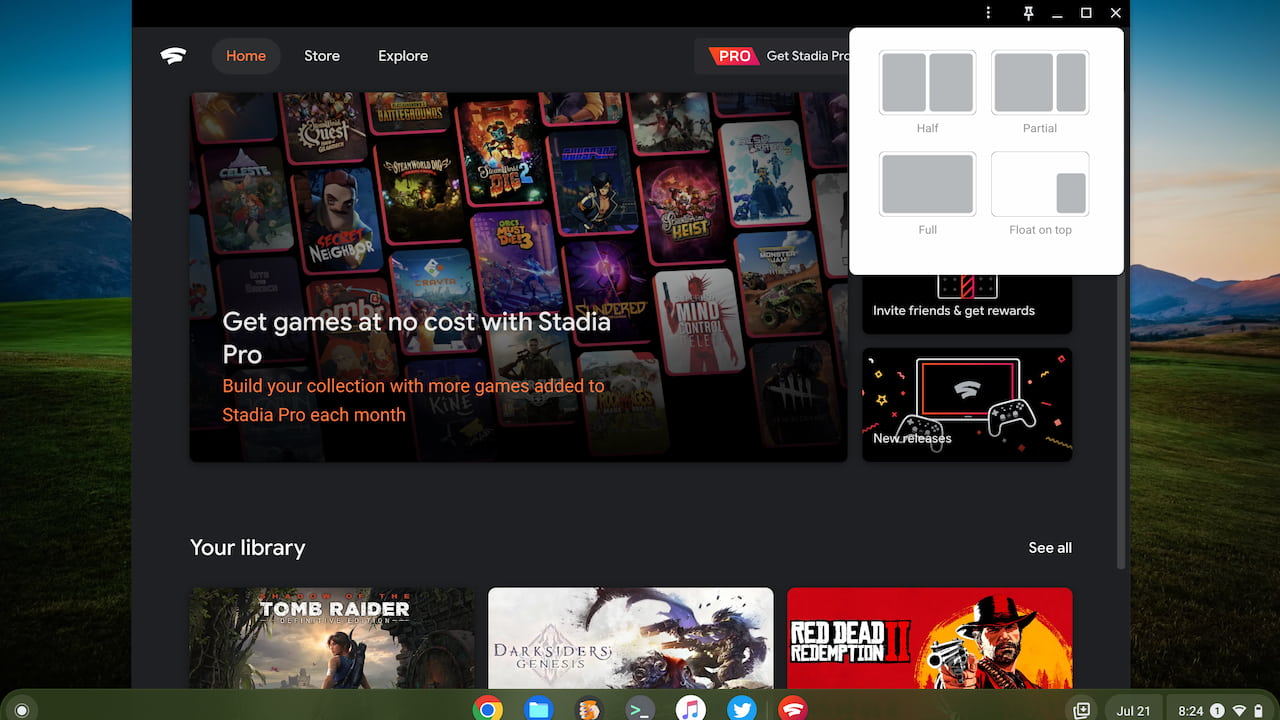 You'll need to turn on two experimental flags to enable and use partial swap on ChromeOS 105. I show you in the video, but if you'd rather read what they are, here you go:
chrome://flags#partial-split
chrome://flags##cros-labs-float-window
Once you do that, you'll restart your browser, which takes just a few seconds.
With the flags enabled, you can now hover over the Maximize button of any window. It doesn't matter if it's the browser, an Android app, a Progressive Web App, or a Linux app. This feature works universally.
By hoving over the Maximize button, you'll see a little indicator telling you the partial split feature is available. Long press the Maximize button and ChromeOS will show you four different window positions: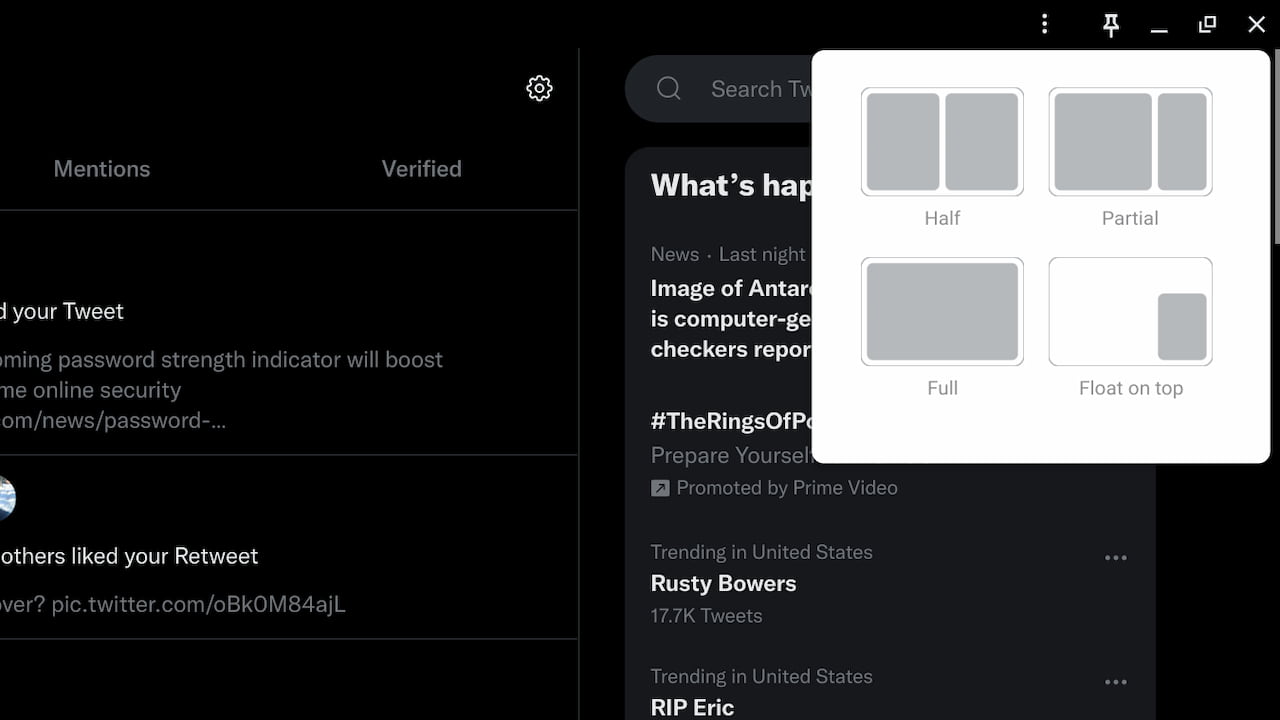 At this point, you can move the cursor to any of the four positions and even to a gray window area to place the current window.
For now, the Partial option does not work, as I show in the video. Hey, it's a work in progress. I personally use that window arrangement more than any other on my Chromebook, so I can't wait until it's functioning. However, you can test out and use the Half, Full, and Float on top options all you want. They all appear to work fine currently.
If for any reason, you enable and use partial split in ChromeOS 105 but don't like it, it's not a problem. Just reverse the setup process by disabling the two flags you enabled for the feature. Then restart your browser by clicking the restart button and you're right back to where you were!
Also, I got out of the video creation game years ago. So I'd love to hear if you find this helpful. My thought is to use the ChromeOS screencasting tool for occasional, maybe even regular, how-to videos. Let me know if you think that would be helpful and even suggest some topics if you have ideas. Maybe you'll pull me out of video retirement!
About the author
Kevin C. Tofel has covered technology since 2004. He's used ChromeOS since Google debuted the CR-48 in 2010, reviewing dozens of Chromebooks since then. He worked for Google's Chrome Enterprise team from 2016 to 2017, supporting the launch of Android app support. In his free time, he uses Chromebooks to learn software engineering at
Launch School
. In 2019, Kevin joined the CS Curriculum Committee at his local community college.
Liked this content? Subscribe for the free, weekly newsletter