You can finally order an 8 GB Lenovo Chromebook Duet 3
Since it's debut a few months back the Lenovo Chromebook Duet 3 has been my recommendation for a small ChromeOS tablet. I found the device more capable than I expected during my review period. And at a $399 MSRP, along with many sales over time, it's a great value. But some folks wanted the 8 GB version that Lenovo announced in January so they waited. Well, the wait is over: You can finally order an 8 GB Lenovo Chromebook Duet 3.
Chrome Unboxed spotted the new configuration listing on Lenovo's site earlier this week, along with a $429.99 price tag. Aside from doubling up on the storage and the inclusion of a Lenovo USI 2.0 stylus, this is the same great tablet that's been available since May.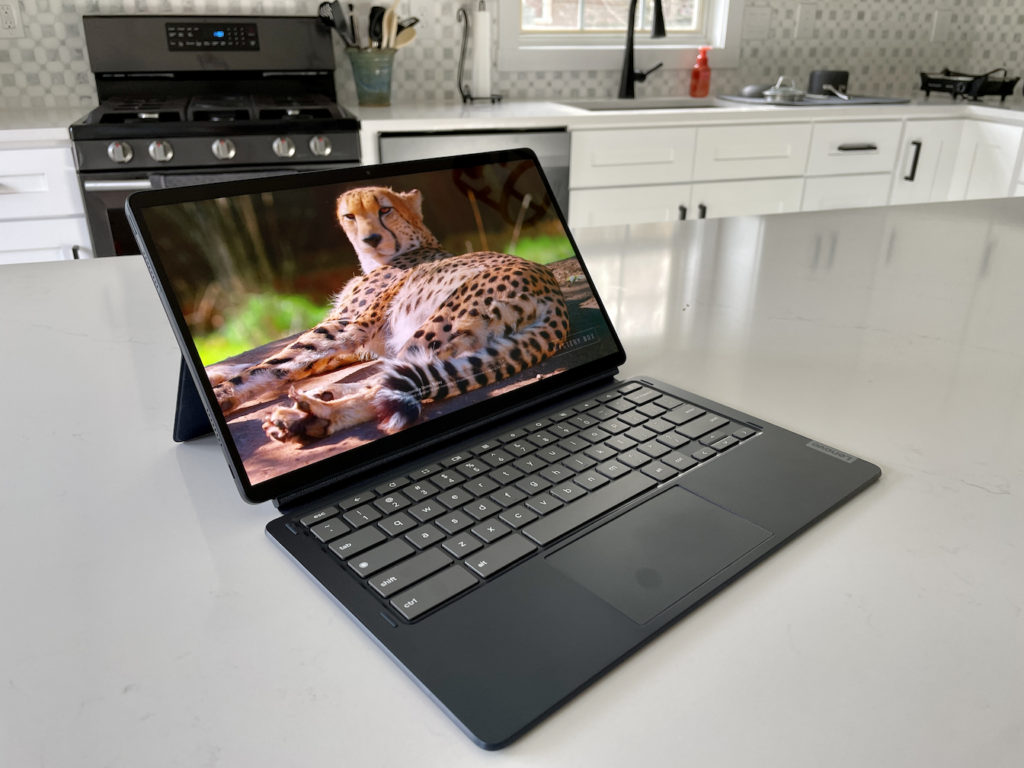 That means it still has the 2nd-gen Qualcomm Snapdragon 7c processor, 128 GB of eMMC storage and the crisp, bright 10.9-inch 2000 x 1200 resolution touch display. Of course, the detachable keyboard is also included as is the magnetic kickstand accessory.
The only caveat I have about recommending the purchase is exactly what said when I reviewed the 4 GB model. I was concerned about pricing for the 8 GB configuration compared to the similarly equipped, but larger, Duet 5 Chromebook:
I'd rather see it at $349 with 4 GB of memory and see an 8 GB model at that $399.99 price point in the U.S. The main reason? If the 8 GB model is priced at $449 or so (that's just my expectation), it's awfully close to the $499 Lenovo Duet 5 Chromebook price point. And that has a much better OLED display, albeit bigger, and likely typing experience due to the keyboard size.
I was close on my price guess for the 8 GB Lenovo Chromebook Duet 3. And I'm glad I was on the high side by $20. But the argument still holds: For not much more, if not less when on sale, the Lenovo Chromebook Duet 5, is a compelling choice.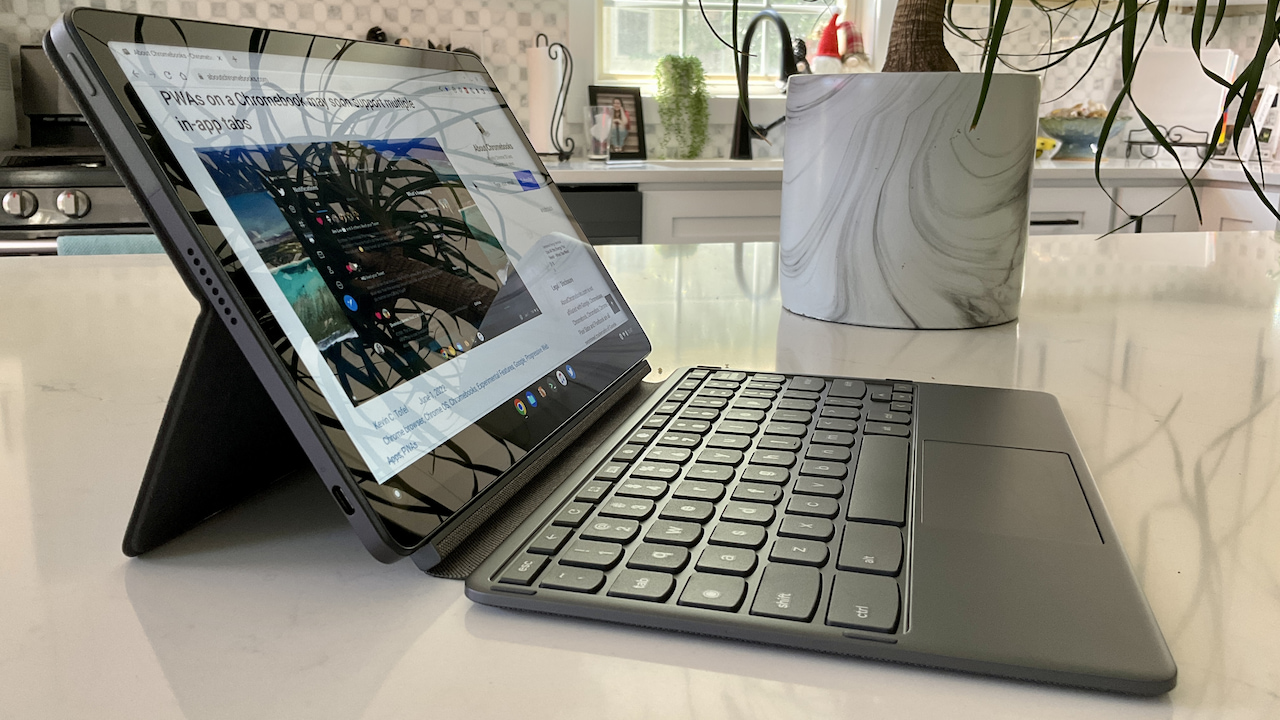 Now that argument loses some merit if the 8 GB Lenovo Chromebook Duet 3 shows up at a discount for $379 or so. In fact, I almost expect it to. Lenovo's direct prices are generally higher than resellers such as Best Buy. So you may want to keep an eye out for this device from a third-party retailer.
Aside from that, I really enjoyed my time with this small ChromeOS tablet. For content consumption and general web usage at home or on the go, the Lenovo Chromebook Duet 3 packs a small but powerful punch. And if you're looking for more of a tablet experience, I think it's a better one than the Duet 5. Keep that in mind if you're debating between the two.