A first look at the Google Password Manager Chromebook app
When Chrome 114 arrived last week, Google said the browser would get an updated Google Password Manager experience. And like nearly all Chrome browser features, it's coming to Chromebooks as well. In fact, it's a dedicated progressive web app. Or it can be if you install the Google Password Manager Chromebook app, as I found on the latest ChromeOS 115 Beta Channel.
To get my first look at the Google Password Manager Chromebook app, I enabled this flag on ChromeOS 115: chrome://flags#password-manager-redesign. After a quick restart of the browser to apply the flag, I was able to access the updated Password manager. However, I didn't find it in the ChromeOS settings or my Launcher.
Instead, navigating to chrome://password-manager on my Chromebook opened the Google Password Manager in a browser tab: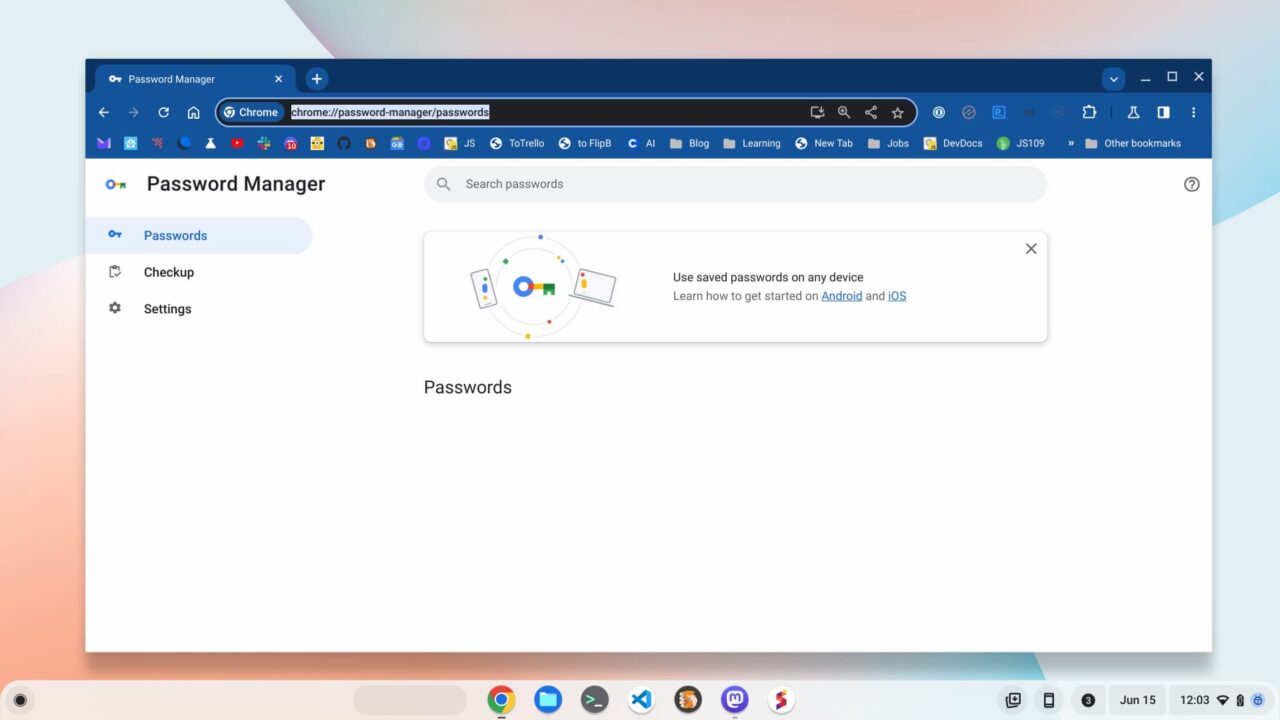 You can tell that the PWA isn't installed because the install icon appears in the Omnibox; it's the first of the four icons. Tapping it begins the standard PWA install process.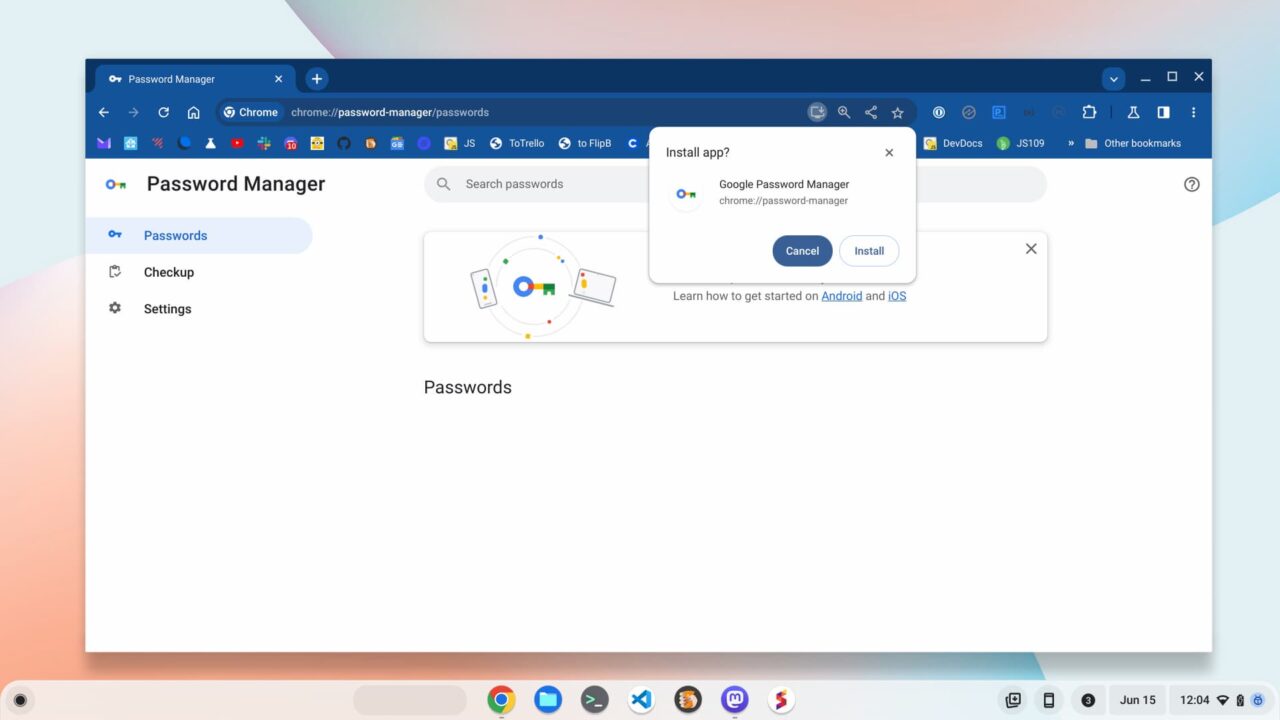 Once I installed the PWA, the Google Password Manager Chromebook app appeared in my System Tray. That makes sense because it's now a dedicated, standalone application running on my Chromebook. If you plan to use this app, I recommend right-clicking on the app icon and selecting the option to "pin" the app.
In terms of functionality, there's not much new here. You still have the basics to view or edit your passwords, run a password check, and a settings page. You can export or import passwords or create notes as well. According to 9to5 Google, the password manager will support biometric authentication in the future; that's great for Chromebooks with fingerprint sensors.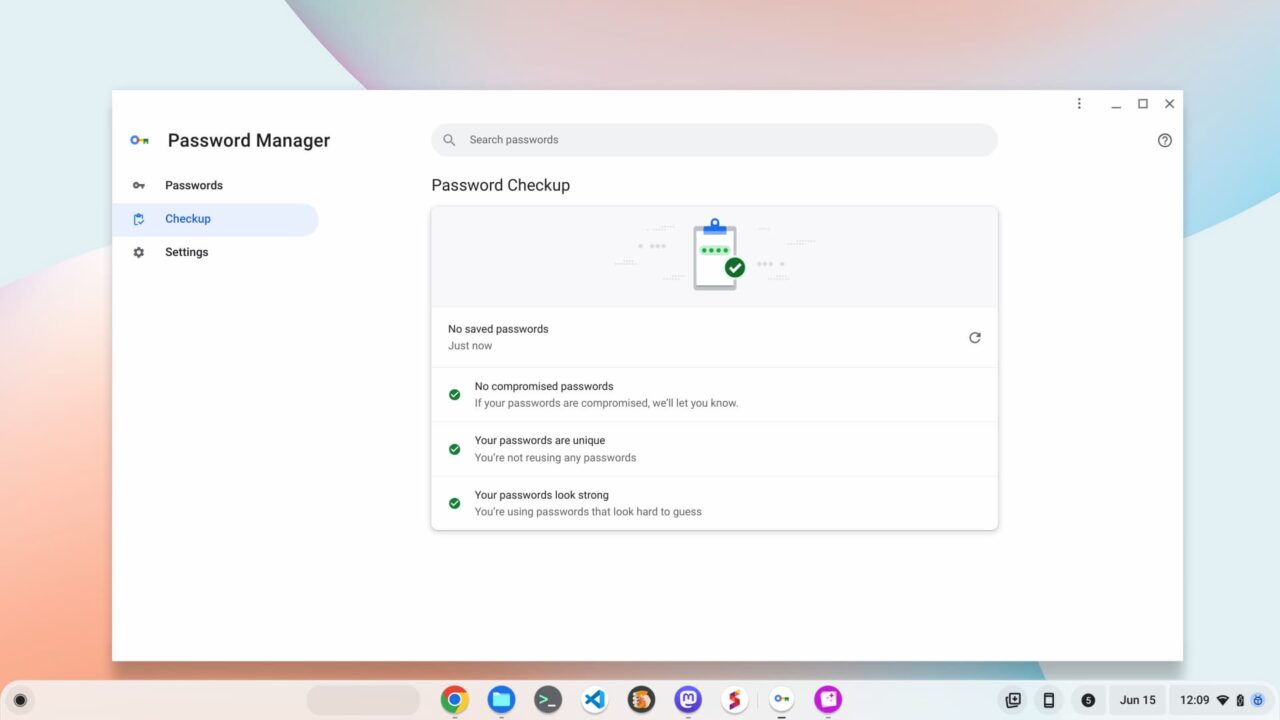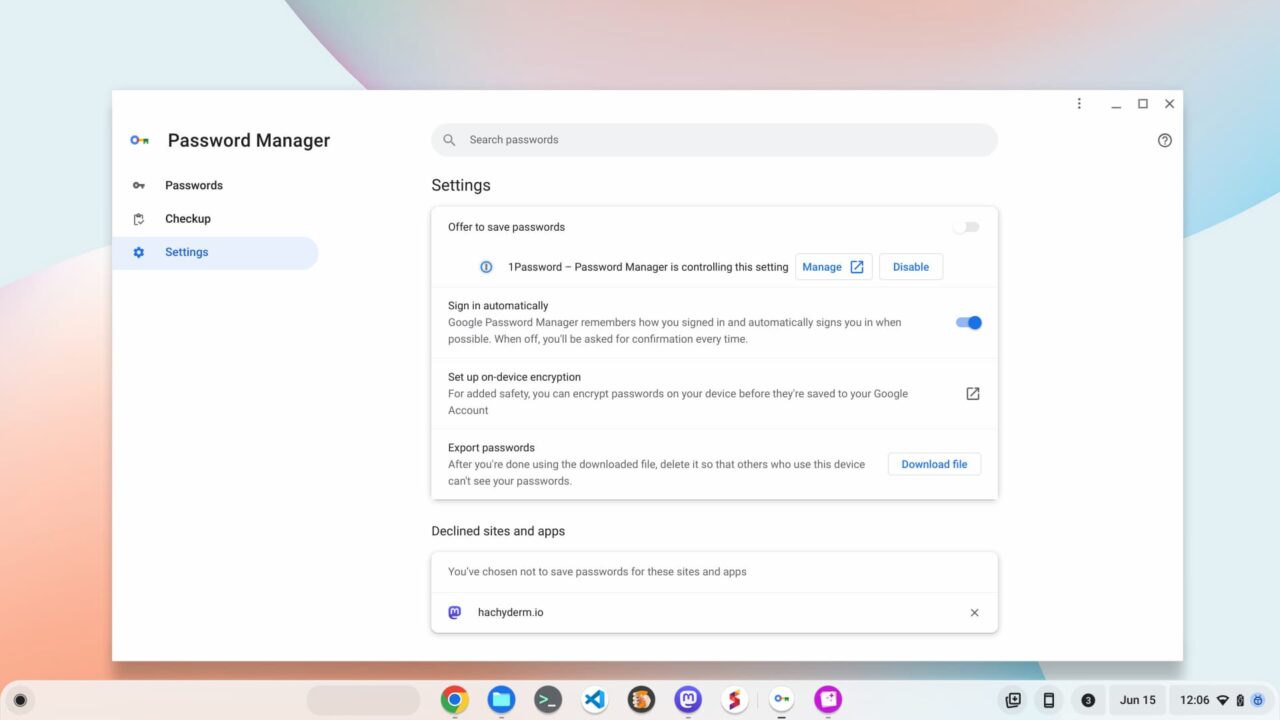 As you can tell from Settings, I don't use the Google Password Manager for my own credentials. Last year, I opted to remove both Apple and Google from storing my passwords across all of my devices. Instead, I pay for 1Password, which has been fantastic for me. It's also among the first to bring support for Passkeys.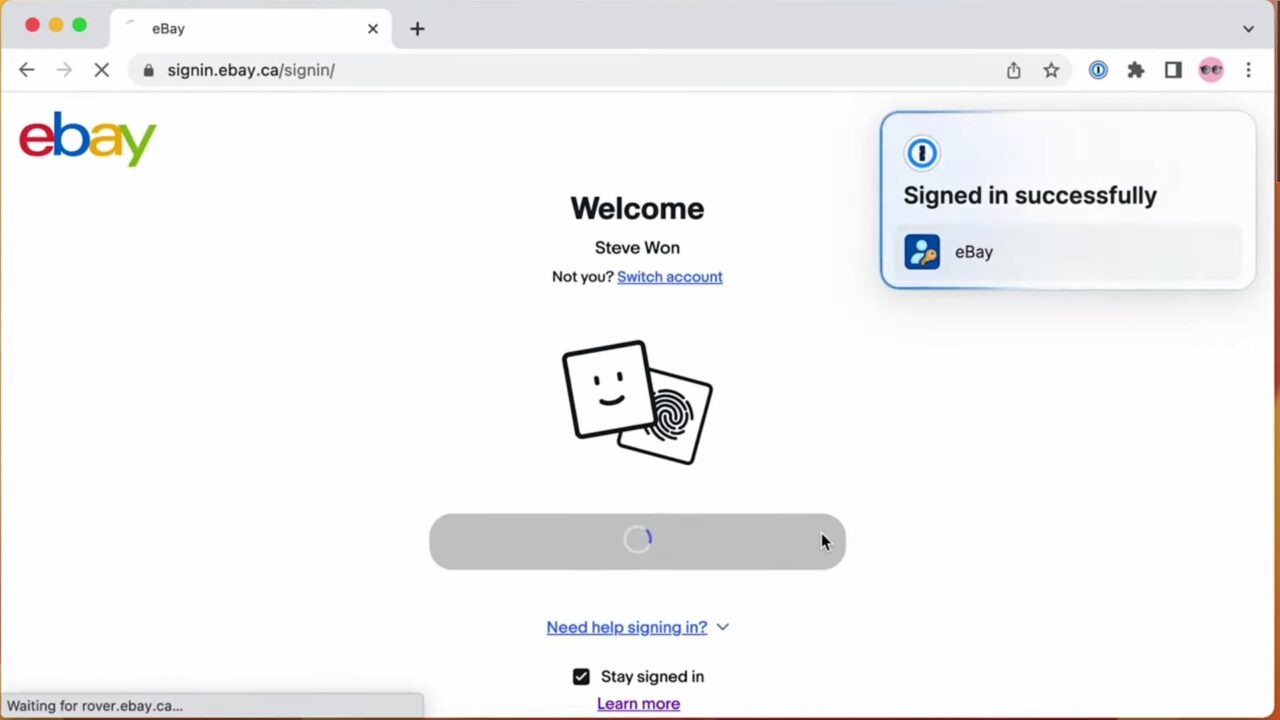 Of course, there are other options, some that cost money and some that are free or open-source software. I'm not about to tell anyone where they should store their online credentials; that's a personal choice.
Mostly, Google's effort here is not just to bring a standalone Google Password Manager app to Chromebooks. It also includes useful tools, like the password checkup function, and cleaning up the interface. I'm sure this app will change over time as Google continues to improve it, both visually and functionally.