Acer's new AMD Chromebook comes in at $559.99
Back in May, news of an upcoming, updated Acer Chromebook Spin 514 landed. Now you can see the full specifications and pricing. Acer's new AMD Chromebook starts at $559.99.
To be clear, there is an Acer Chromebook Spin 514 with an older AMD processor that launched in 2021. And there's also a model with a MediaTek Kompanio 828 chipset. This new device is neither of these and has a model number of CP514-3H-R2D2. No, the final four characters of the model name aren't lost on this lifelong Star Wars fan.
With an AMD Ryzen 3 5125C processor clocked at 3 GHz, this Acer Chromebook Spin 514 should easily outperform its predecessors. And it should do well in the graphics department too as the 5152C leans on an improved, integrated AMD Radeon GPU. The two CPU cores of the 5125C use AMD's Zen 3 architecture. Since this particular chipset is so new, I haven't found any benchmark results to offer a comparable Intel processor.
Rounding out the other specifications, you see much of what the prior Acer Chromebook Spin 514 design and hardware offer. Here's what you get for $559.99:
CPU
2 core (4 threads) AMD Ryzen 5125C (3.0 GHz)
GPU
AMD Radeon GPU with 3 cores and up to 2 GB of video memory
Display
14-inch, 1920 x 1080 touchscreen, IPS,
100% sRGB color gamut support
Memory
8 GB LPDDR4x memory
Storage
128 GB flash memory, type not specified
Connectivity
802.11ax (2×2) WiFi 6, Bluetooth 5.2
Input
Backlit keyboard, multi-touch trackpad
webcam with privacy shutter, dual-array microphone, fingerprint sensor
Ports
2 USB Type-C Gen 3.2 ports, 1 USB Type-A Gen 3.2 port,
1 HDMI, headphone/microphone combo jack
Battery
3-cell battery with up to 10 hours expected runtime
Weight
3.31 pounds
Software
ChromeOS automatic updates through June 2030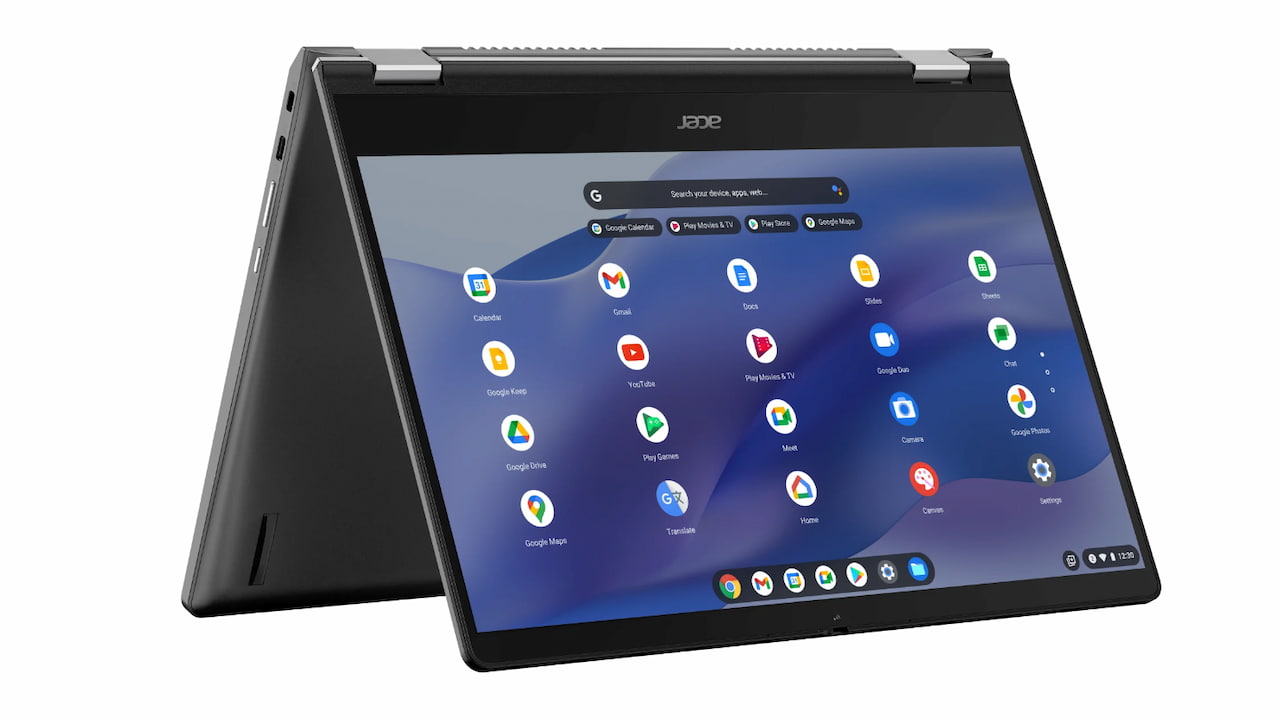 Aside from the updated processor, this AMD Chromebook from Acer boasts fantastic color reproduction on the 14-inch touch display. I noticed that there's no fingerprint sensor, which shouldn't be a deal-breaker for most people. However, the specs indicate there's no microSD card slot, which may give more people some pause. At least the stereo speakers aren't bottom firing as you'll find on several older Acer Chromebooks. The speakers flank the keyboard.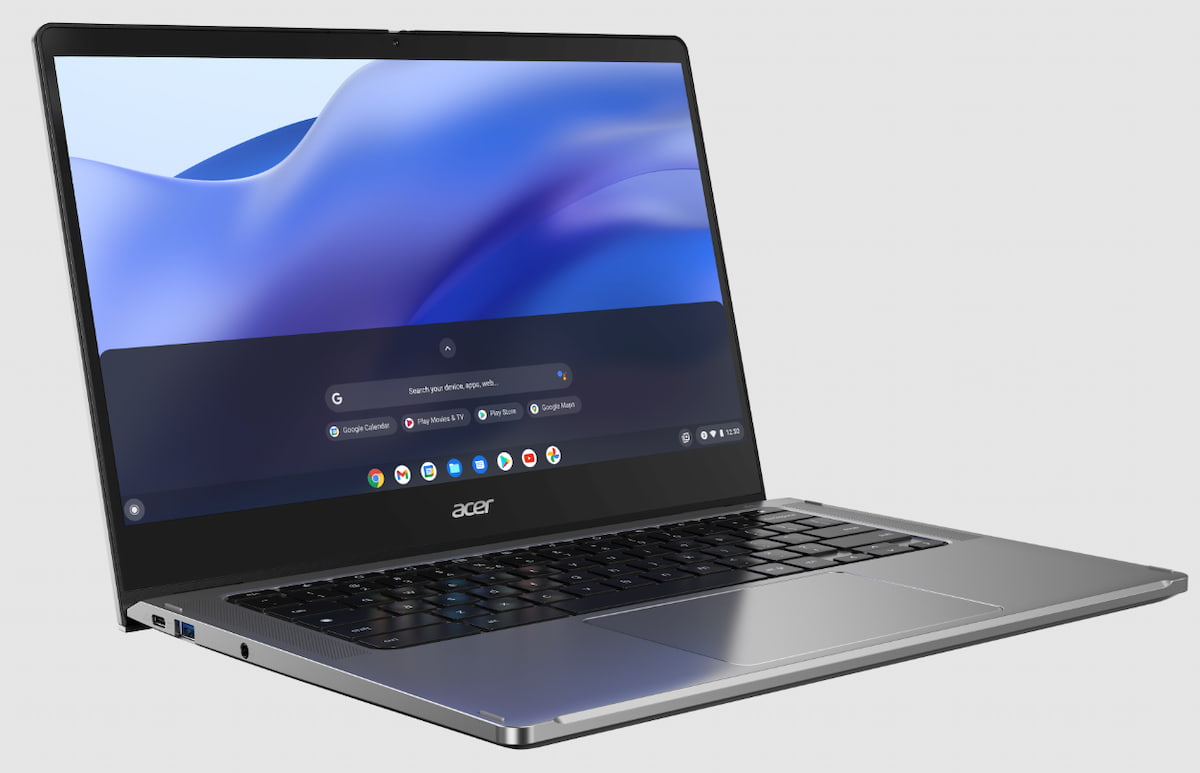 It's hard to say if the $559.99 price is a good value or not because there are still too many unknowns. How will this AMD Chromebook perform? How good is the webcam? Is the battery claim accurate or not?
I won't know the answers until I get my hands on the new Acer Chromebook Spin 514. And it's not due out until the third quarter of the year. That could mean we see some review units handed out in the next few weeks, so we'll have to wait and see.