Hoping for some new Asus Chromebooks to debut at CES 2022? Well, that didn't happen. Or did it? Chrome Unboxed noticed that tucked inside a press release about several other products is an introduction to a new Chrome OS laptop. The Asus Chromebook Flip CX5601, part of the CX5 series, is a 16-inch convertible with 12th-gen Intel chips.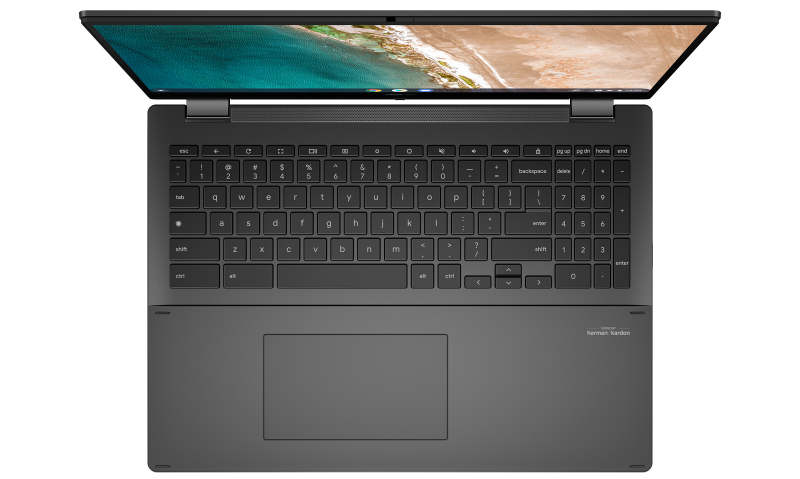 This model has many similarities to the current Asus Chromebook Flip CX5. Ther's a large NanoEdge display, full numeric keypad, massive trackpad up to 16 GB of memory, and up to a 512 GB SSD.
Unlike the CX5, this CX5601 model gets a small size bump with a 16-inch screen that's now a 16:10 ratio. You can configure it with up to a 12th-gen Intel Core i7. And you get WiFi 6E, a quad-speaker system, and Thunderbolt support on the USB Type-C jacks.
The 720p webcam on the older model is replaced by a 1080p sensor that can hide behind the privacy shutter. There's no mention of a stylus on the Asus Chromebook Flip CX5601 product page now. However, it appears to me there's a garaged stylus included on the left side of the chassis.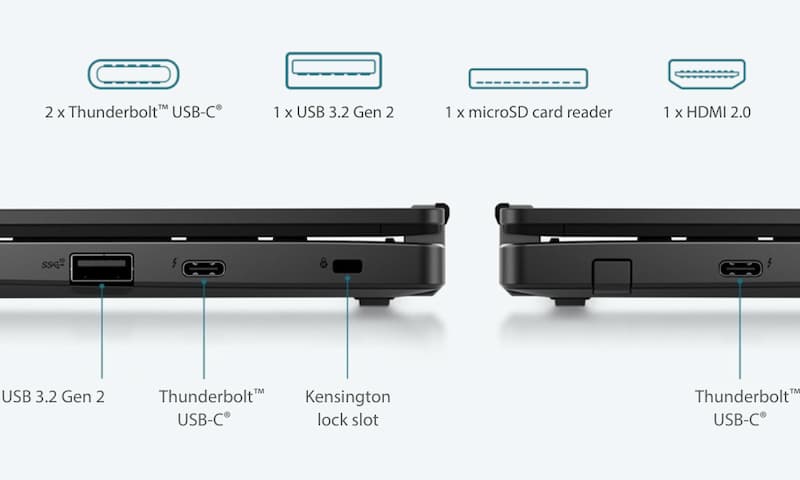 Simply put, this appears to be a fairly extensive upgrade, especially if the stylus is included.
The prior model supports a USI stylus but doesn't come with one housed in the chassis. There's no official spec list yet, so we don't yet know which 12th-gen Intel Core processors will be inside. Some, like the Core i7 in the $979 Asus Chromebook Flip CX3 I'm testing are fanless chips that use less energy.
However, I do see air vents on the back of this new Flip CX5601, so it's relatively safe to assume the chips use a fan, and therefore more energy.
That means they can sustain higher clocks speeds for a longer amount of time. And Asus is currently quoting up to a 10-hour battery life, which in my world means around 8 hours. That's another indicator of a higher-powered processor. Especially when you have so much room for a battery inside a 16-inch Chromebook.
Pricing and availability are unknown at this time. At least to me. Given that the CX3 I'm testing is pretty decked out, I don't see the Asus Chromebook Flip CX5601 coming in under $700 for a base model.
I'm assuming that's with a Core i3, 8 GB of memory, and a 128 GB SSD drive. And if you go hog wild for one of the "up to" variations with a Core i7, 16 GB of memory, and 512 GB of local storage? I don't even want to hazard a guess right now.
About the author
Kevin C. Tofel has covered technology since 2004. He's used ChromeOS since Google debuted the CR-48 in 2010, reviewing dozens of Chromebooks since then. He worked for Google's Chrome Enterprise team from 2016 to 2017, supporting the launch of Android app support. In his free time, he uses Chromebooks to learn software engineering at
Launch School
. In 2019, Kevin joined the CS Curriculum Committee at his local community college.
Liked this content? Subscribe for the free, weekly newsletter