Behold the Chrome OS 101 dark Chromebook boot screen that no longer blinds you!
After nearly a week of being mostly offline for travel and other reasons, I just updated my Acer Chromebook Spin 13. I run the Dev Channel on it and see that it got bumped up to Chrome OS 101 for the first time. Lo and behold, the blazingly bright boot screen is gone! Thanks to Chrome OS 101, I now have the dark Chromebook boot screen that's nearly a decade overdue.
Apparently, I'm also overdue to clean my Chromebook's display. But I can assure you, I do that more than once every 10 years.
To be honest, this isn't a massive or ground-breaking technological feature. I know that. But it gives hope to all of those burned retinas that Chromebook users have had to deal with like… forever.
Seriously, Chromebooks first hit the market in 2010 and we're just now getting this feature? It couldn't have been that difficult to implement. Sigh.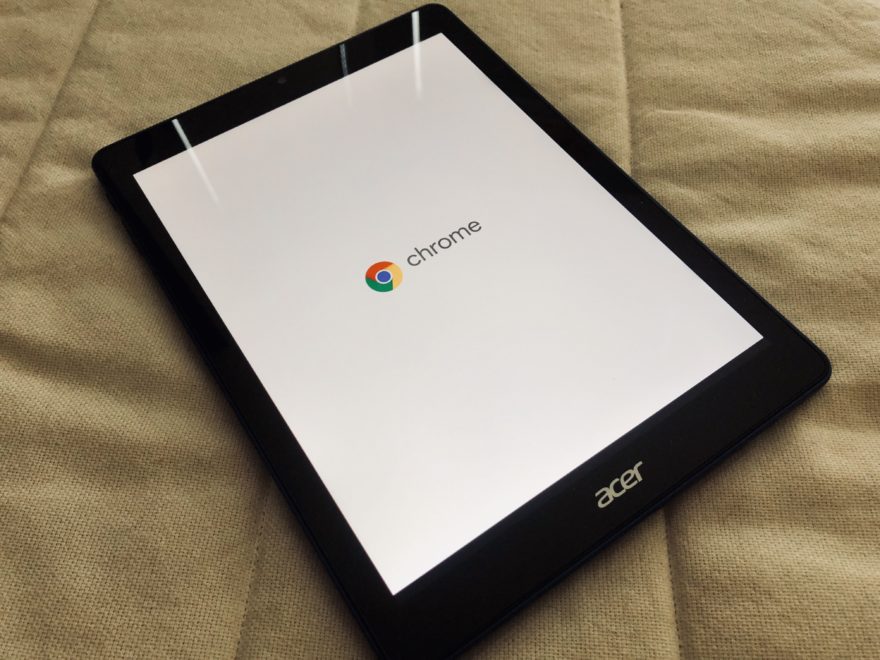 Aside from the high-intensity white that sears my peepers every time I boot up a Chromebook, it's also a pain when I work late at night. In a dark room. In bed. Next to my sleeping wife. Booting my Chromebook wakes her up every single time.
And that brilliant white boot screen burns my eyeballs even more in what was a completely dark room. Seriously, I think the Chrome OS logo is burned into the back of my eyes. I'll take this dark Chromebook boot screen any day over the current one.
By the way, I didn't have to set any flags or make any changes in Chrome OS to get this dark Chromebook boot screen. That makes sense since Chrome OS itself isn't even fully running until after the boot-up process. So once you get Chrome OS 101, you'll simply have the feature.
Anyway, I'll be looking around to see what's what in Chrome OS 101, given that it should be on your Chromebook in roughly eight weeks. But first, I need to finish unpacking from my travels and catch up on more important news. I see that the Chrome OS 99 Stable Channel arrived while I was away and I'm always keen on seeing what features did or didn't make the cut.