Given that I blog about Chromebooks, you'd think I'm constantly upgrading my devices. That's what I did when I covered mobile phones and tablets prior to starting this site nearly four years ago. Now I don't. I'm still using a Chromebook that debuted in 2018, even though I bought it the following year, as my daily driver. Here's why.
I considered the cost to be a long-term investment
The laptop I use daily for my own purposes is an Acer Chromebook Spin 13. The first models landed in 2018 and I was then wowed by an $899 review unit. Back then, I said this laptop was "dethroning the Pixelbook", mainly because it was less expensive for better internal hardware.
Like the Pixelbook, the Spin 13 used a 3:2 screen ratio with a high-resolution touch display. I got used to that more squared screen with the Pixelbook, so this was a key feature for me. Acer used a larger 13.5-inch panel, so that was a nice boost as well.
I ended up purchasing a refurbished Chromebook Spin 13 for $819. That got me the same 8th-gen Intel Core i5 processor as the review unit. However, it doubled up on the memory and storage capacity. My device has 16 GB of memory and 128 GB of eMMC storage.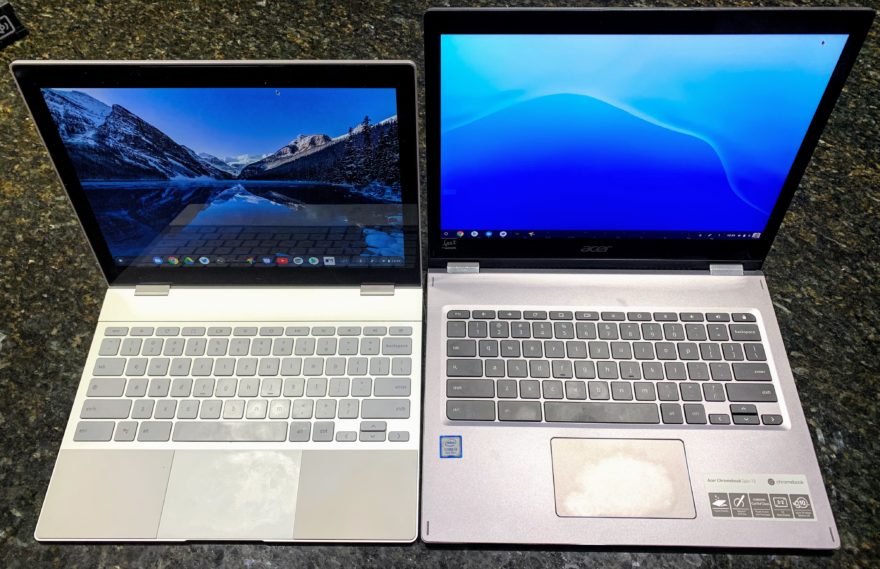 At the time, I felt this was well worth the money. That's partially based on the discounted price as well as similar Core i7-powered Chromebooks then ranged from around $1,250 to $1,500.
And I knew that I'd get software updates through June 2024, although that later got extended to June 2025. I didn't know about that extra year of support at the time of purchase, so that was a bonus.
When I bought the Acer Chromebook Spin 13, I didn't think I'd keep it through 2024.
But I figured if I could use it for at least four years, that works out to $200 a year for the hardware and software updates. Since I use my Chromebooks for nearly everything, including my programming education, I felt this was a good investment.
This Chromebook still meets my needs
I spent my money on a high-end Chromebook after deciding what I needed it to do. I wanted a reasonably fast processor, gobs of memory, and a great display. Battery life was on the list, but at a lower priority, mainly because I worked at home.
I planned to do all of my web browsing, email, and software development for class on the Acer Chromebook Spin 13. Maybe even some gaming, as that was roughly the same time Google started beta testing what eventually became Stadia.
It's now 2022 and guess what: I can (and still) easily do all of those activities on the Acer Chromebook Spin 13. Does it provide as fast an experience as newer Chromebooks with more recent Intel processors?
Nope. I've seen that in my reviews over the past few years. I could pay less money and get better performance, although I'd likely have to drop down to 8 GB of memory. And that's not something I'm willing to do.
Am I missing out on new features or functions? Not really.
Look at the latest Chromebooks and you'll see a few things here or there that the Acer Chromebook Spin 13 doesn't offer. The main one is any biometrics, such as a fingerprint sensor. And I'll admit, using a device with one of those is handy.
But it's limited. I've tested some scenarios in Chrome OS where a fingerprint sensor can be used for more than just logging into a Chromebook. And they're not supported.
For example, I recently moved all of my passwords from Apple and Google to 1Password. I have a Windows laptop with a fingerprint sensor and I can unlock my passwords with it. Or I could use Windows Hello with the webcam to do the same. I also use Face ID on an iPad Pro for this purpose.
But there's no option to enable biometrics with 1Password on a Chromebook.
That's likely because 1Password on a Chromebook is accessed through a browser extension. And let me tell you: I use my online passwords far more often than I log into a Chromebook. So missing out by not having this sensor on my device isn't a big deal.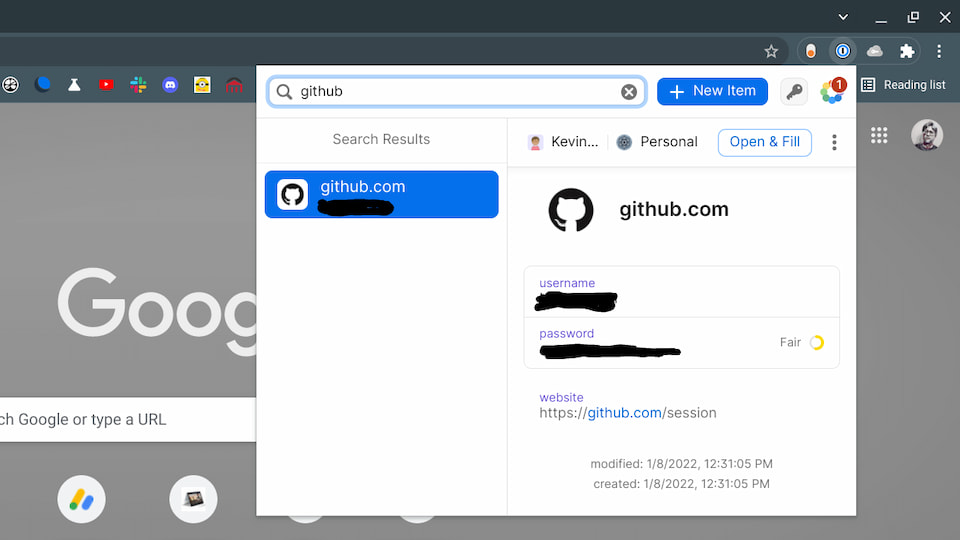 Most Chromebooks now come with USI stylus support, which the Spin 13 doesn't. To be honest, I don't really take digital notes. This was never on my initial list of use cases.
But even if I did, Acer includes a garaged stylus with my Chromebook. It's not quite as accurate or fast as a USI stylus, but in a pinch, it works.
What else am I missing?
The Acer Chromebook Spin 13 has a pair of USB Type-C ports, one on each side. No, they don't support Thunderbolt devices. That's OK. I don't have any Thunderbolt devices. The storage memory is the slower eMMC type, now replaced with faster MVNe flash media on many high-end Chromebooks. I don't store large files or important data on any Chromebook. Even my programming assignments are only local on a temporary basis as I use Github to store and manage code online. It's accessible from any computer I use.
Form factor or materials aren't enough reason to change
I'll be the first to admit: Compared to more modern laptops, the Acer Chromebook Spin 13 looks a little clunky. The design is reminiscent of a laptop from 2018 by comparison.
But it has a metal chassis, so it's durable. And although it has more angles than curves, it's still pretty thin and light for what it is. Do I wish the screen bezels were smaller as I review new Chromebooks that have a higher screen-to-body ratio? Sure.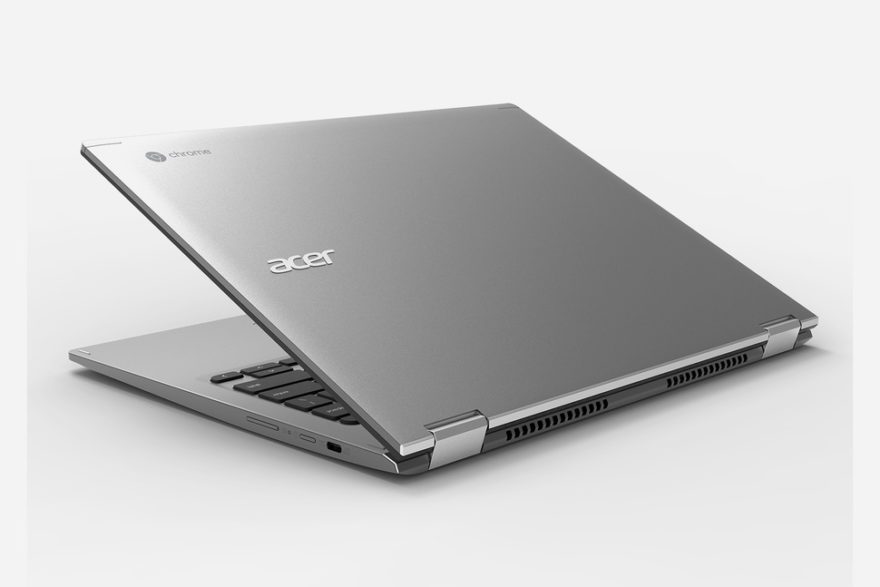 But none of that is a "must-have" right now. This Chrome OS laptop still handles the tasks I intended to use it for. So to drop another $700, $800, or more just to get a marginally better look and feel seems silly.
Yes, I'd get improved performance but would it be vastly better? I don't think so based on reviewing some of the latest Chromebooks.
Invest time in research before you invest your money
All in all, this was a smart purchase for me. That's because I identified what I needed my Chromebook to do and invested enough money to make sure it would meet those needs. It still does.
If my needs had changed between then and now, you might be reading a different post. But they haven't. So my advice before buying a Chromebook is to really focus on a prioritized list of use cases. Find a model (or models) that meet those needs, and narrow down your choices from there. If you want to future-proof a little with extra memory or storage, and your budget can handle it, don't be afraid to upscale a little.
Do that and you'll find that you'll appreciate those years of Chrome OS software updates and support over the long haul. While it's nice to look forward to the next shiny thing that runs Chrome OS, this approach will save you money over time. And you'll likely be happier with your purchase.
About the author
Kevin C. Tofel has covered technology since 2004. He's used ChromeOS since Google debuted the CR-48 in 2010, reviewing dozens of Chromebooks since then. He worked for Google's Chrome Enterprise team from 2016 to 2017, supporting the launch of Android app support. In his free time, he uses Chromebooks to learn software engineering at
Launch School
. In 2019, Kevin joined the CS Curriculum Committee at his local community college.
Liked this content? Subscribe for the free, weekly newsletter