Back in September, I shared my positive experiences with Android app resizing on Chromebooks. I find that for the few Android apps I run, it's a handy feature. I can choose between Phone, Tablet and Resizable views as needed. It turns out that you can't resize certain Android apps on a Chromebook. That's because it's ultimately up to developers.
Reader question about Android app resizing on Chromebooks
I found this out from a reader who sent me an email with the following observation and question:
I installed IG and I guess selected 'Phone' window. I didn't think I said not to ask again, but it was the first app I installed. I can't find a way to change the phone window setting, even after I uninstall and reinstall. How do I fix this? It's a pain. I want to set every window to be resizable. Is there a universal setting I can do that with?
Since I didn't have the Instagram Android app installed on my Chromebook, I hit the Google Play Store to get it.
And sure enough, it's locked in the "Phone" size. The option to choose different sizes is grayed out. And when hovering over the "Phone" option, I see a "This app only supports this size" message.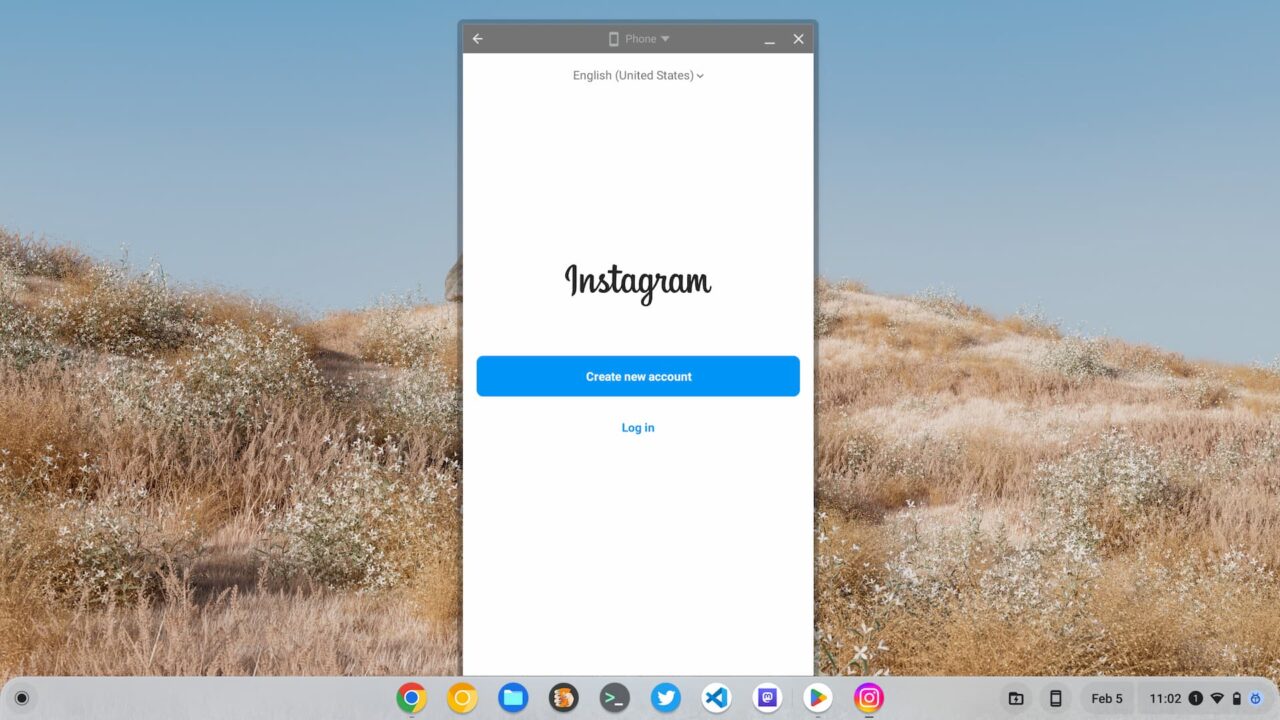 Contrast that to LumaFusion, an Android app for video editing that works really well on Chromebooks.
You can see below that I have all three of the Android app resizing options.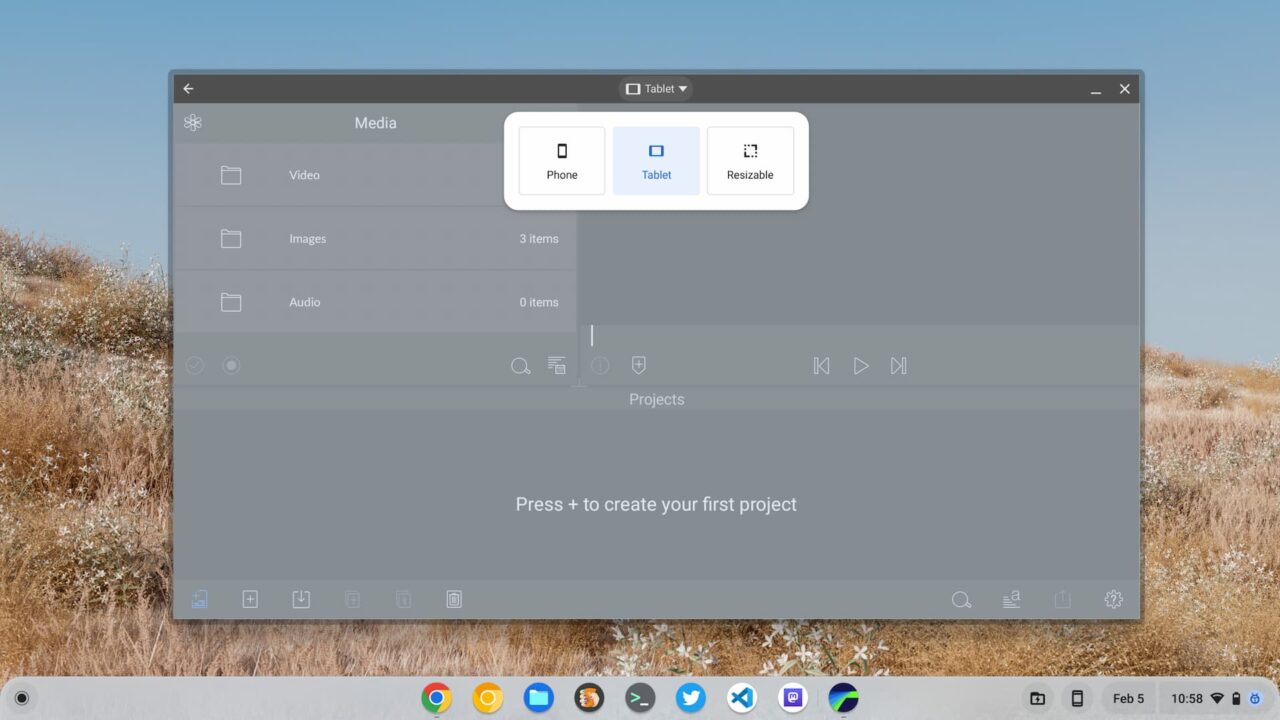 How I tried to fix resizing an Android app
I figured there was a workaround to address this problem for the Instagram app.
So I went in to manage the Android settings on my Chromebook, clicked the Android build number seven times to "become a developer" and went into the new Developer Options menu.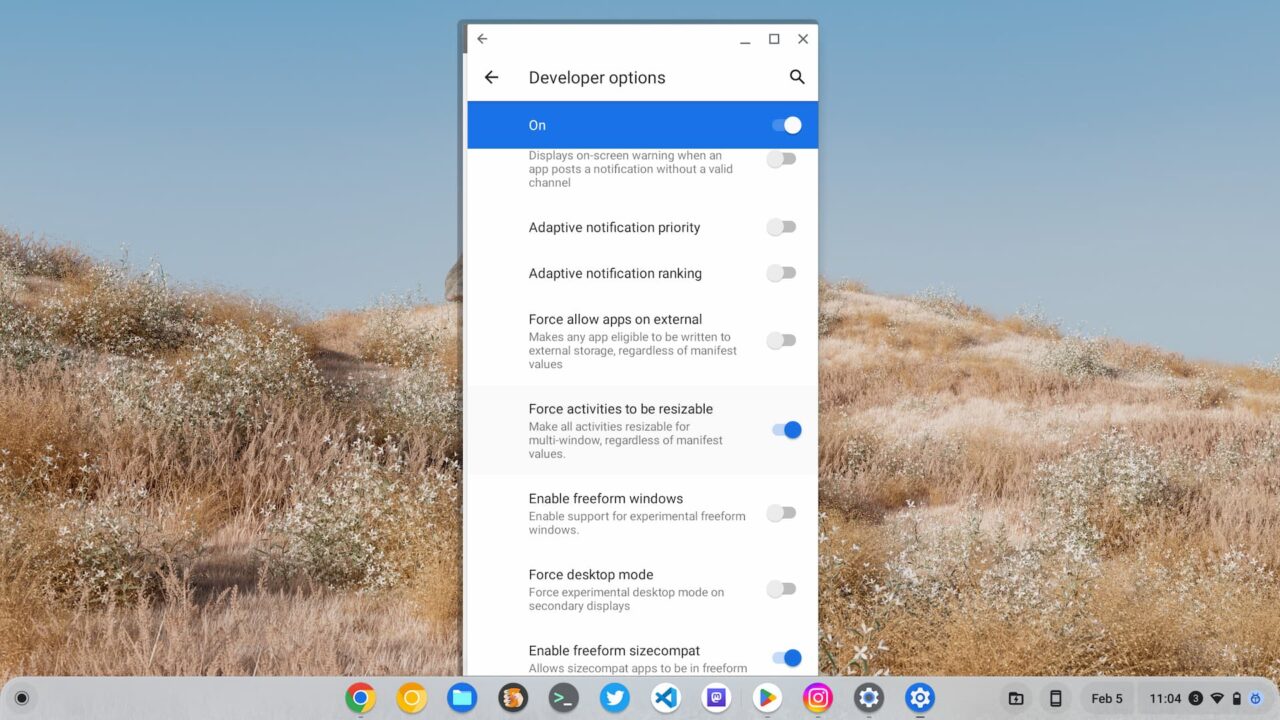 I did this because I know there's an option to force Android app resizing, which wasn't enabled. I enabled the option and reopened the Instagram Android app on my Chromebook and… saw the same problem.
Obviously, I didn't expect this. I was confident that forcing the Android app resizing feature would address the issue.
In my defense, Google itself has built in the app resizing options so that developers don't have to. However, after a little digging on the ChromeOS developer site, I noticed that developers can disable app resizing with a single line of code in the application's Manifest file.

It's all up to Android app developers
While I haven't dug into the Instagram app code to verify anything, I'm reasonably certain this is exactly why this Android app can't be resized on a Chromebook. It actually fits in with Instagram's years of not supporting an iPad version of the app too. Clearly, Meta (which used to be called Facebook, and bought Instagram) feels that this is solely a phone app.
This is disappointing, both from an end user perspective and, I suspect, from Google's point of view too.
The company has tried to improve the Android app experience on Chromebooks by giving developers simple tools to help the situation. Yet not all of them want to take advantage of them. Or even worse, they purposely disable the tools that Google provides.
Although I'm not a big Android app user, I think this particular case is in the small minority. So that's something, at least. This is the first time I've experienced a situation where I couldn't resize an Android app on a Chromebook. I'm sure Instagram isn't the only app that has this limitation, but I think it's more of a one-off situation than something widespread.
Note that I was able to launch the Instagram app in Tablet size and full screen with another Developer Option setting. It's the "Launch Window Size" option, shown below.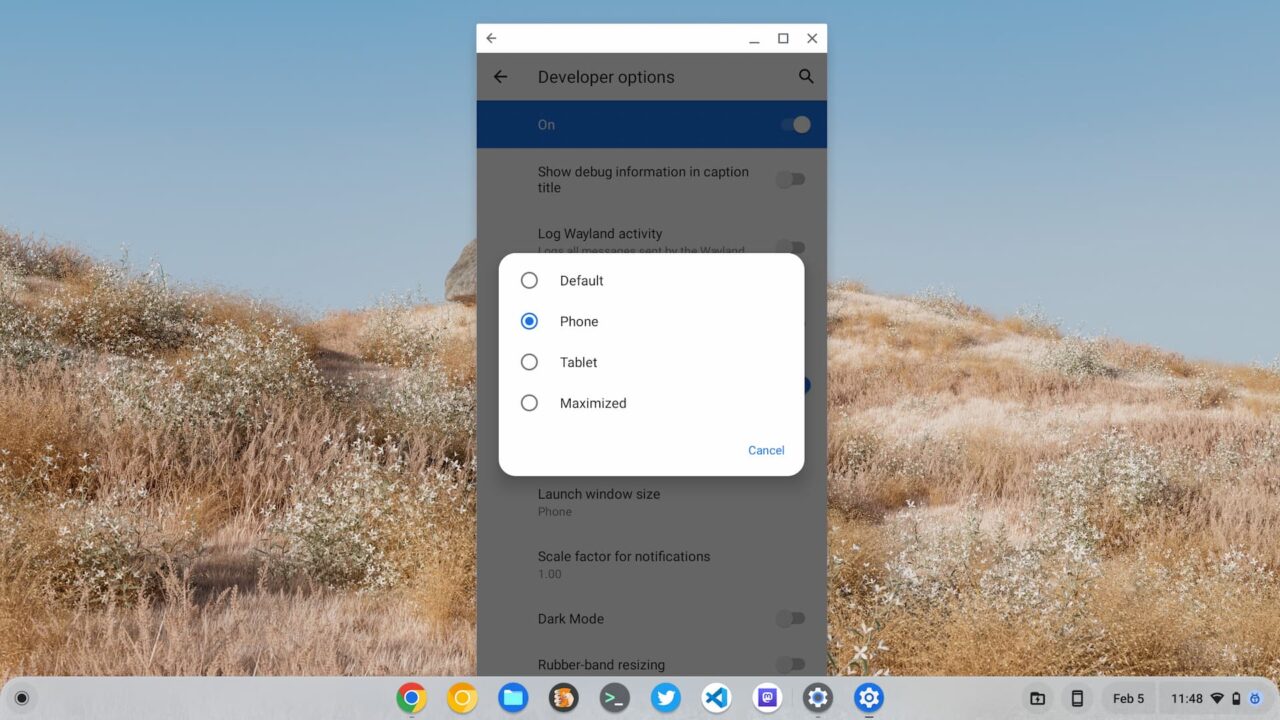 Changing these options does force Instagram to open in a non-Phone layout.
However, this is a universal setting so it would apply to all Android apps on your Chromebook. And it still doesn't add in-app resizing options, so I wouldn't recommend using it.
What I would recommend is what I've been doing on Chromebooks since 2010: Use the web version of an app. In this case, Instagram in the browser is fully functional, as far as I know. And it's resizable!
About the author
Kevin C. Tofel has covered technology since 2004. He's used ChromeOS since Google debuted the CR-48 in 2010, reviewing dozens of Chromebooks since then. He worked for Google's Chrome Enterprise team from 2016 to 2017, supporting the launch of Android app support. In his free time, he uses Chromebooks to learn software engineering at
Launch School
. In 2019, Kevin joined the CS Curriculum Committee at his local community college.
Liked this content? Subscribe for the free, weekly newsletter