Chrome 117 will alert users with old extensions installed
Starting with Chrome 117, Google's browser will alert users when old web extensions are installed. Google says the feature is to "keep the ecosystem safe for users while limiting the chances that this will impact genuine extensions." The proactive alerts will appear in the "Safety Check" settings area of the browser.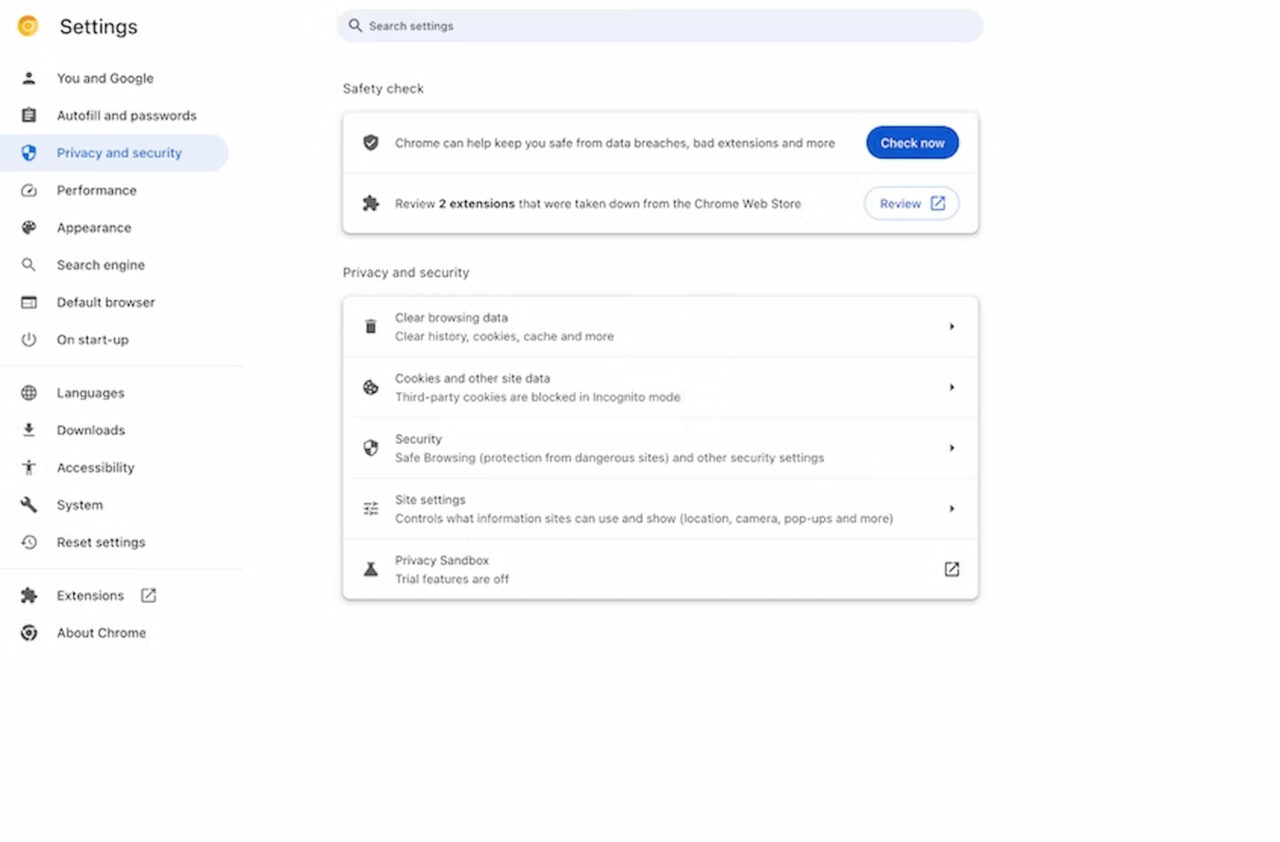 According to Google, there are three scenarios where a Chrome 117 user would be alerted:
The extension has been unpublished by the developer.
The extension has been taken down for violating Chrome Web Store policy.
The item was marked as malware.
There is a procedure for Chrome extension developers to address any issues if Google finds one or more. In that case, the developer is provided time to address any of Google's concerns or policies. And during that time, users won't see an alert for that particular extension. Well, unless the time expires on the developer and they haven't addressed the issues. After that, users would be notified that the extension in question is potentially unsafe or no longer available on the Chrome Web Store.
If you seen an alert in Chrome 117 or beyond about an extension issue, just click the "Review" button. This will bring up additional information about the extension and the reason for the alert.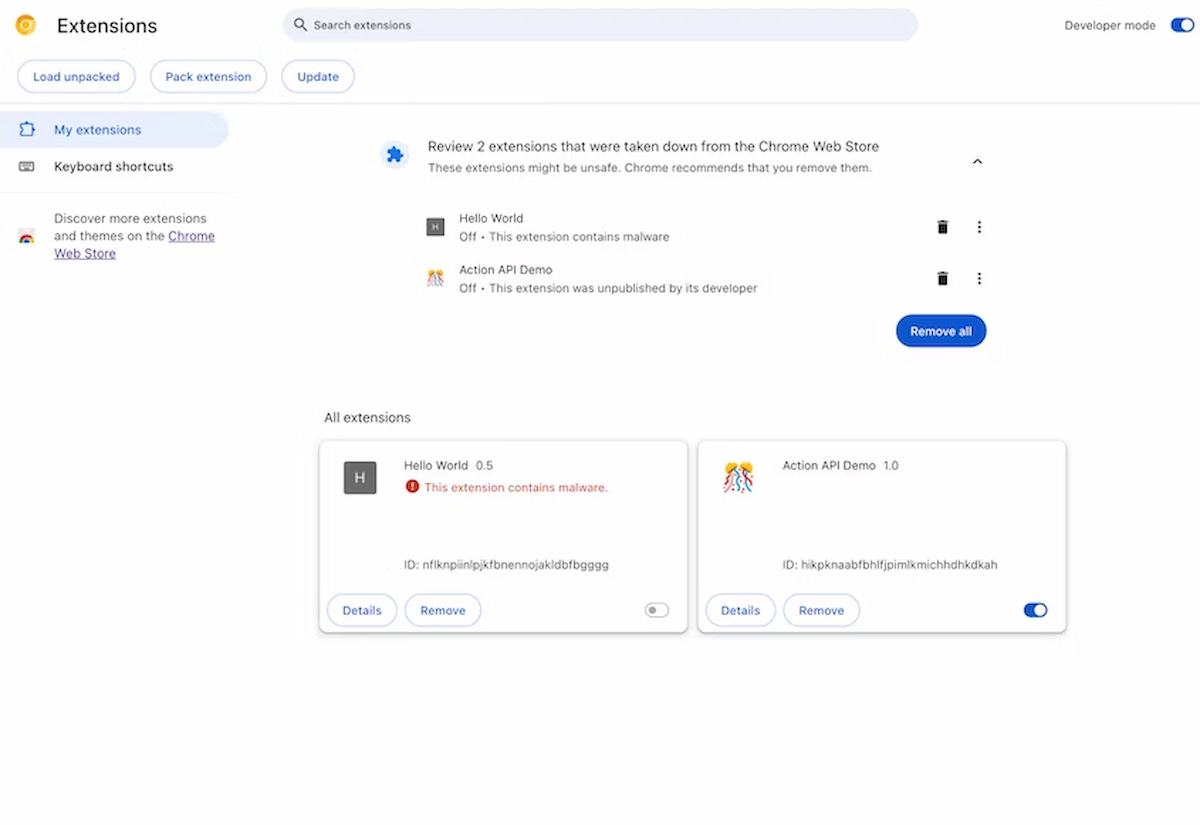 From the review screen, users can decide to remove one or all of the flagged web extensions. Of course, if you want to keep the extension, you can do so. Once you remove a Chrome Web Extension that's no longer available, however, you won't be able to reinstall it.
This is a positive change for Google Chrome users in my opinion. Google has long protected the Chrome browser from malicious extensions, and I use quite a few, so that isn't new. Adding an alert for these as well as outdated extensions removed from the Chrome Web Store brings another layer of comfort from a security standpoint, however. I almost wish Google had done this sooner, to be honest.