Chrome OS 100 lets you open events from the Calendar quick settings
Last month, I pointed out a new productivity update for Chrome OS. With version 99, you can click the time and date in your Chromebook's quick settings area to see a monthly calendar. And that calendar shows high-level details for any events on a given. Chrome OS 100 opens calendar events, popping up the Google Calendar PWA.
Note that my test Chromebook just received the Chrome OS 100 software update and that I'm running the Dev Channel. I also have the chrome://flags#calendar-view flag enabled. So you won't see this in any Chromebook running a lower Chrome OS version with the experimental flag turned on.
Chrome OS 99 only showed events for a selected day. You couldn't click the event for any details; now you can. I noticed this when looking at today's date on my Chromebook. Now there's an "Open in Google calendar" option in Chrome OS 100 that opens calendar events.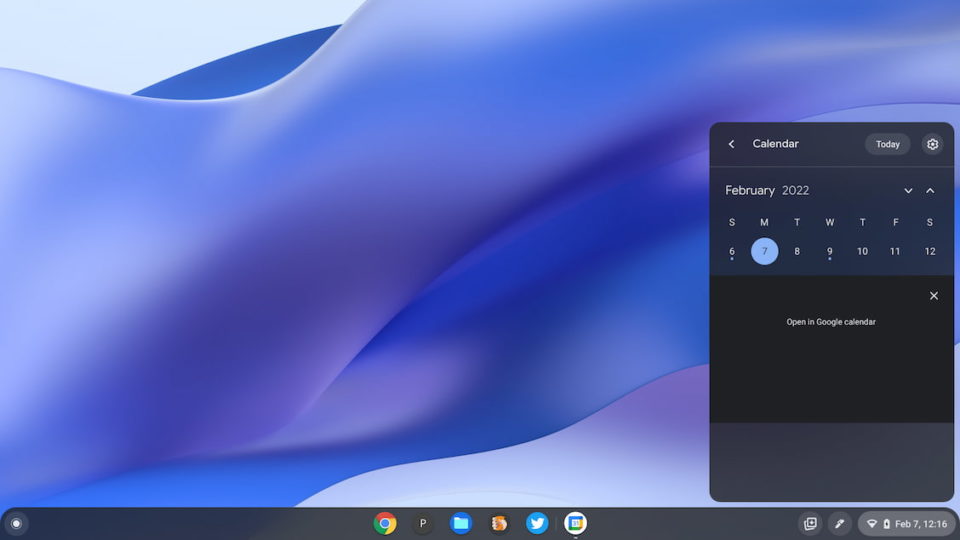 Since I didn't have any events scheduled today, I tapped on February 9, where I do have some events. You can tell because there's a little dot under the date in my calendar above.
Like with Chrome OS 99, I saw the events for that day.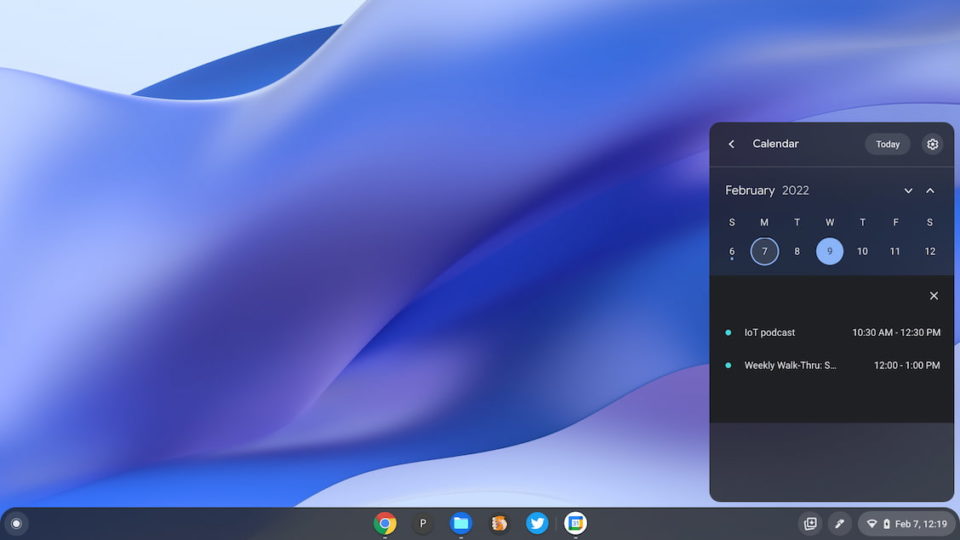 Only this time, when I clicked one, the Google Calendar PWA opened up on my Chromebook. The calendar points right to the event I selected, although I'm showing the entire Calendar to details for the specific events: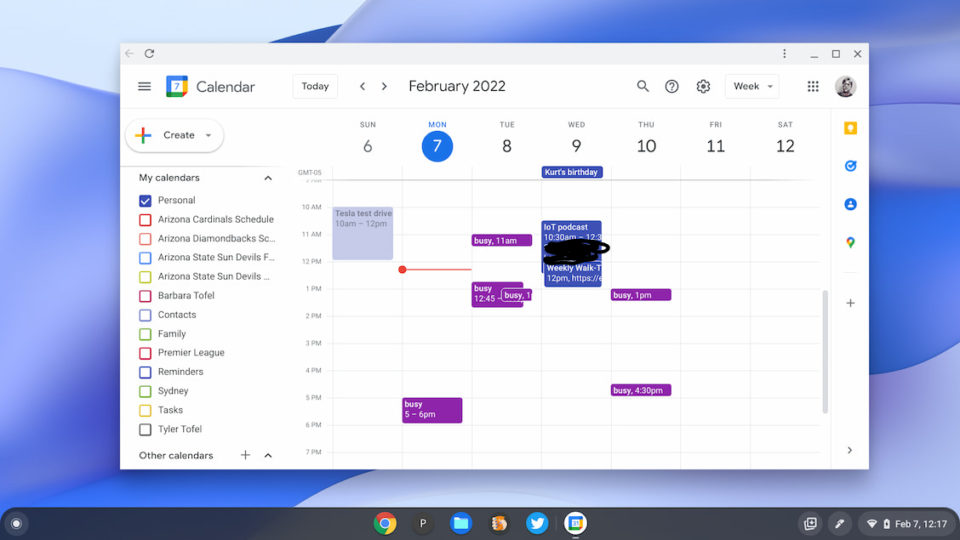 In the future, clicking an event could bring you to the specific event details. However, that's just a hopeful guess on my part. Additionally, I don't yet see a way to add an event from the quick view calendar, which would be really handy.
It's nice to see Google progressing to make this a useful feature. And it really just makes sense. Most Chromebook owners are likely using Google Calendar to manage their events, so why not integrate the calendar management within Chrome OS?