Chrome OS 99 integrates Google Calendar events on the new calendar quick view
One of the more interesting new experimental features landing in Chrome OS 97 was the quick view calendar. When enabled, this lets you click the date and time on your Chromebook to show a monthly calendar view. But that's all you got: a monthly calendar view. The latest Dev Channel version of Chrome OS 99 integrates Google Calendar events in that view.
I updated my Chromebook to the Chrome OS 99.0.4815.0 Dev Channel this morning, which is the latest available version. I noticed I could hover over dates on the calendar to see how many events a day had.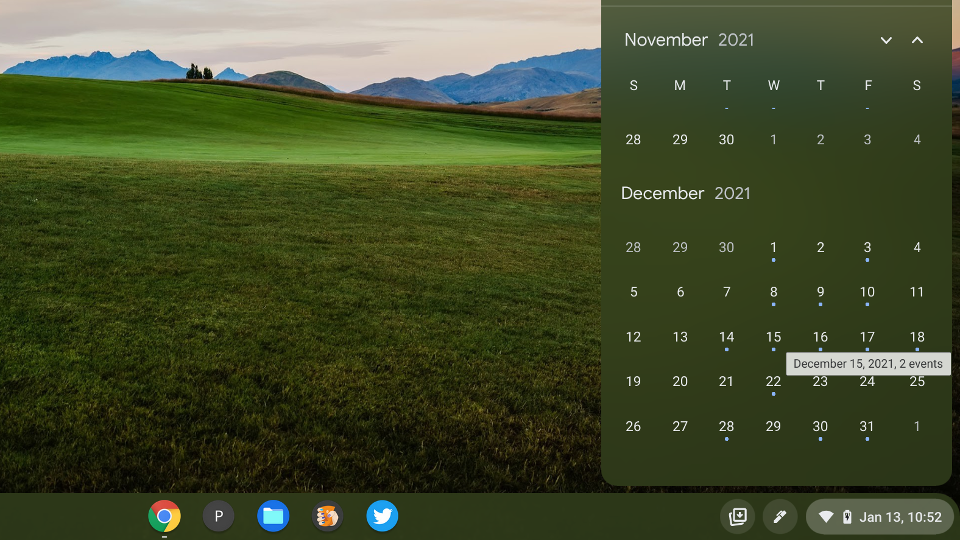 Being the nosy person that I am, I clicked on a date that had two events in my Google Calendar and was able to see both of the event titles: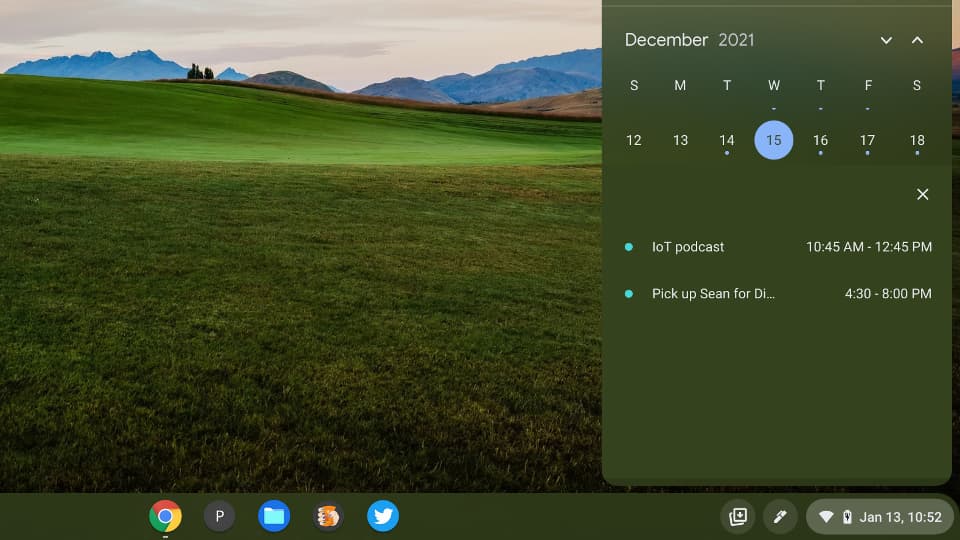 There's no additional calendar functionality at this time with Chrome OS 99, but as I said when this experimental feature appeared, I'm sure there will be more added over time.
I anticipate that this quick view Calendar in Chrome OS will eventually be more integrated with a Google Calendar. Clicking an event may show additional details or open the event in your Google Calendar, for example. Perhaps we'll even be able to add new Calendar events from here.
If you haven't yet enabled this feature — and remember that it's experimental — it's easy to do so. You'll need to be running at least Chrome OS 97 on your Chromebook for starters. Then, head over to chrome://flags#calendar-view in your browser to enable a full calendar view option. Hit the Restart button and then click specifically on the date in your System Tray.
Chromebooks on the Stable Channel won't see the new details that I'm seeing just yet in Chrome OS 99. But as additional functionality is added to the quick view Calendar, you'll get them with updated versions of Chrome OS with this flag enabled.