ChromeOS 110 adds Material You Chromebook theming
Android 12 brought what Google calls Material You, a theming feature that changes your phone interface colors to complement the background wallpaper colors. We've known since June that Material You Chromebook theming is coming. And now we have an idea when thanks to Leopeva64 on Reddit. ChromeOS 110 adds Material You Chromebook theming.
To be clear, this is an experimental, in-progress feature on the ChromeOS 110 Canary Channel. I see the flags to enable it in ChromeOS 109, but they have no functionality. So for everyone running the latest Stable Channel of ChromeOS, you're looking at around three months before Material You Chromebook theming arrives.
That said, the feature is what you'd expect and looks nice in its early stages.
Here's an animation of how your new tab page colors and interface change when picking different wallpapers.
As a different wallpaper is chosen the Material You Chromebook theming changes the UI colors to complement or match the background.
Of course, to get this functionality you have to enable the experimental flag at chrome://flags#customize-chrome-color-extraction flag. That's the secret sauce that analyzes the background colors to create the Material You theming colors.
The chrome://flags#ntp-enable-comprehensive-theming flag appears to be how the theme changes, based on this code.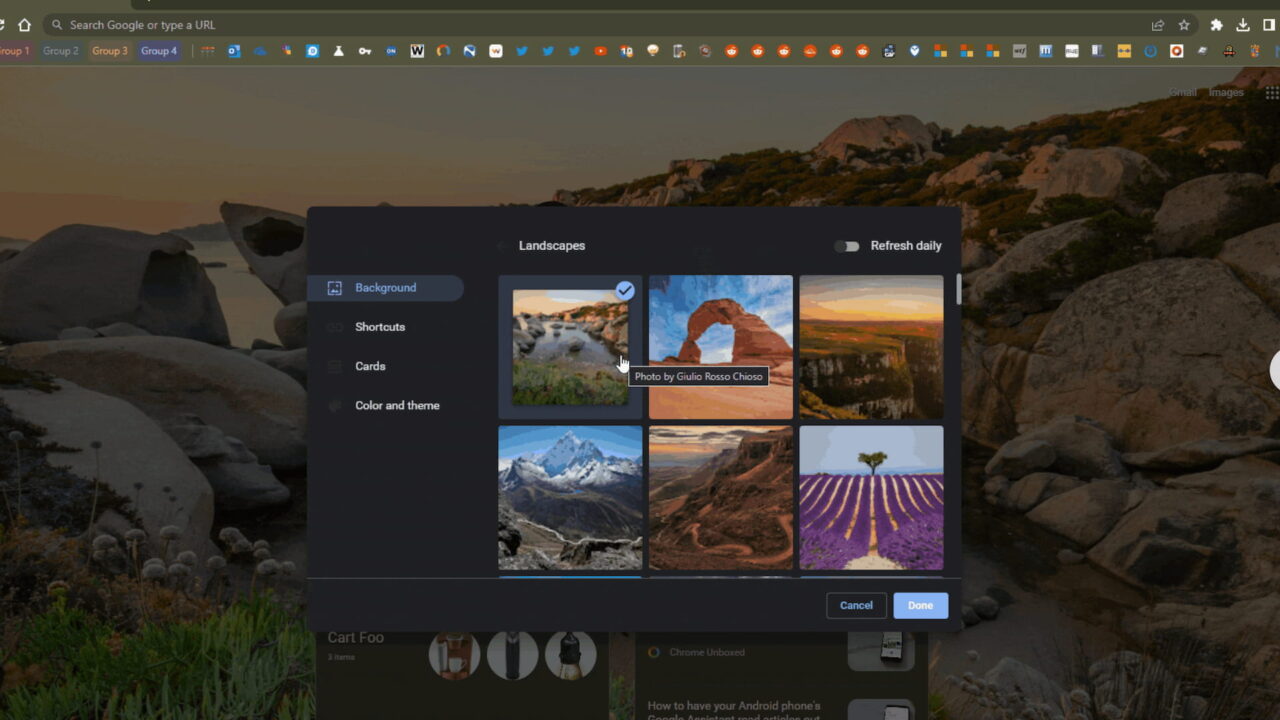 I'm guessing many Chromebook users have Android phones, so they may already be familiar with Material You. I am not one of those users.
I'm familiar with Material You, of course, but I use an iPhone. So my handset doesn't have such personalized customization. And I can live with that.
But I do find Material You Chromebook theming to be something I would use. Maybe it's because I use my laptop far more than my phone? I'm curious to hear from Android users on what they think of Material You. And from general Chromebook users: Is this a feature you're looking forward to?