ChromeOS Reading Mode is getting the Read Aloud treatment
After fighting off my first bout with COVID-19 for a week, I finally feel well enough to dig around some ChromeOS code. My effort was quickly rewarded this morning as I spotted a new experimental flag in the works. With it, the ChromeOS Reading Mode is getting the Read Aloud treatment.
To be clear, you can enable ChromeVox, or text-to-speech, today on a Chromebook. This accessibility feature reads entire web pages or selected text aloud to you.
While that's helpful, you'll often hear things other than the actual content of a web page. Some of those things, such as image descriptions, you might want to hear. Other, more superfluous items such as ads are things you might not want to hear.
From a visual standpoint, that's where the still experimental ChromeOS Reading Mode feature helps. I just covered it in my list of best hidden ChromeOS features I use daily roundup.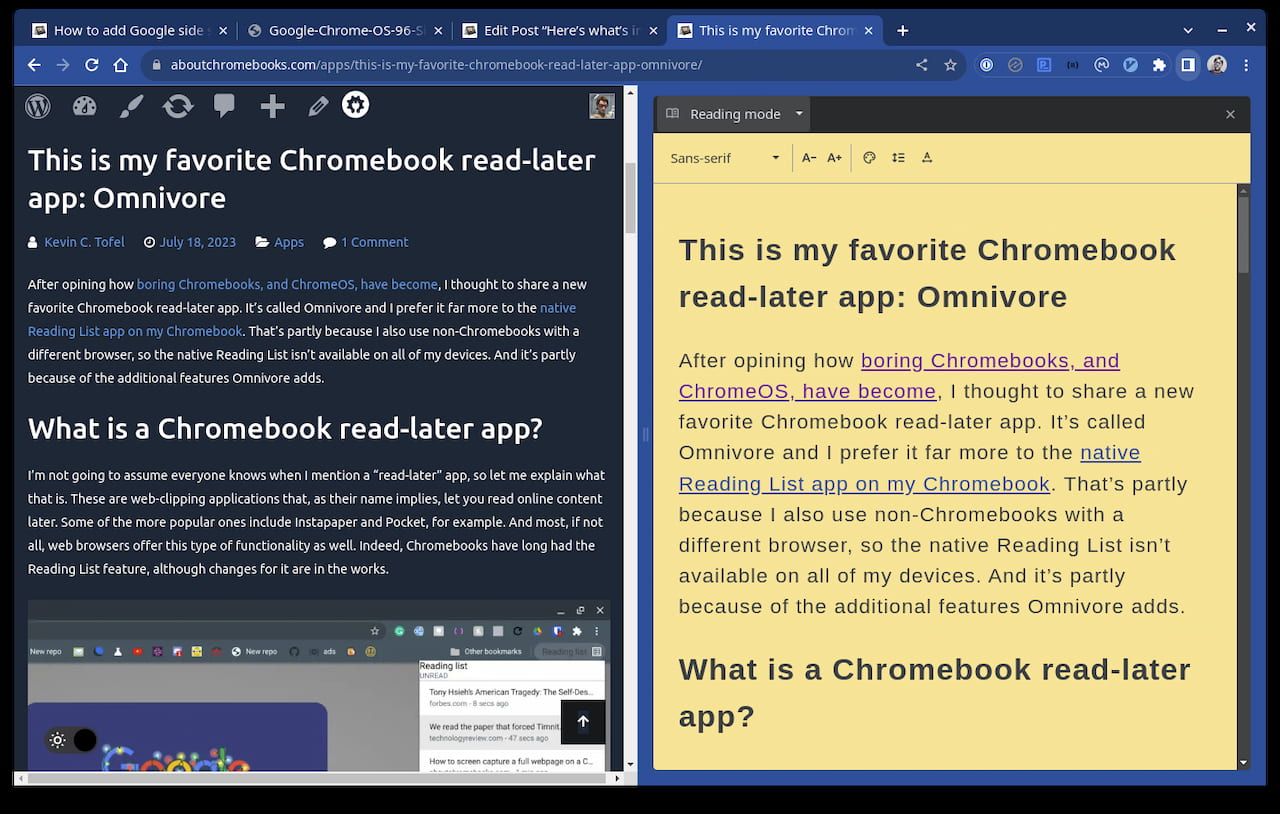 With Reading Mode enabled, I can view the distilled web content of any page without all of the frilly bits. However, even with the built-in ChromeVox feature turned on, my Chromebook doesn't read that content aloud.
That's where the new "Reading Mode Read Aloud" flag comes in: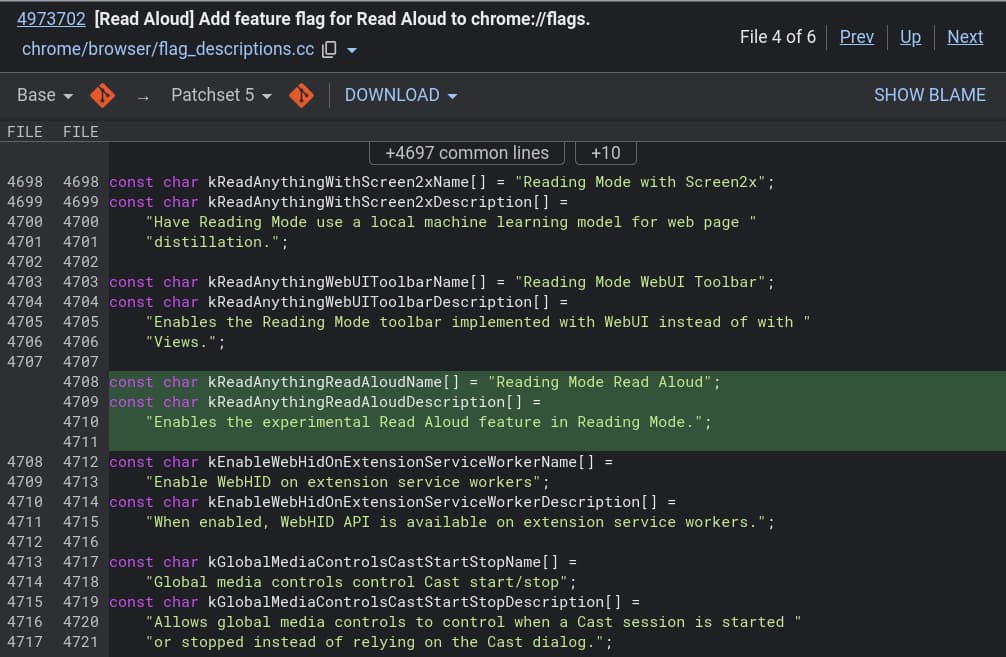 The flag isn't yet available, at least not in the ChromeOS 120 Dev Channel, where I checked. I'm not yet able to test it as a result simply because I prefer not to run the buggier Canary Channel.
However, I think it's safe to presume that once the flag becomes available, it will be a nice addition to the ChromeOS experience. By reading just the pure content of a web page aloud, users will hear only the content. So there's no wasted time listening to non-content items on a particular web page.
I'll keep an eye, and an ear, out for when the new ChromeOS Read Aloud flag arrives, which is expected to be found at chrome://flags#read-anything-read-aloud in the coming weeks.
If you're curious about the status and progress on this upcoming feature, you can review the bug report here, which was first filed in August as a feature request.