Dell Latitude 3445 Chromebook makes a surprise introduction
Hop over to Dell's site and you'll see a new ChromeOS laptop. The Dell Latitude 3445 Chromebook is powered by newer AMD Ryzen processors, some of which have AMD Radeon Navi2 Graphics. There's no pricing or availability information yet but this 14-inch Dell Chromebook is definitely intriguing with AMD's silicon inside.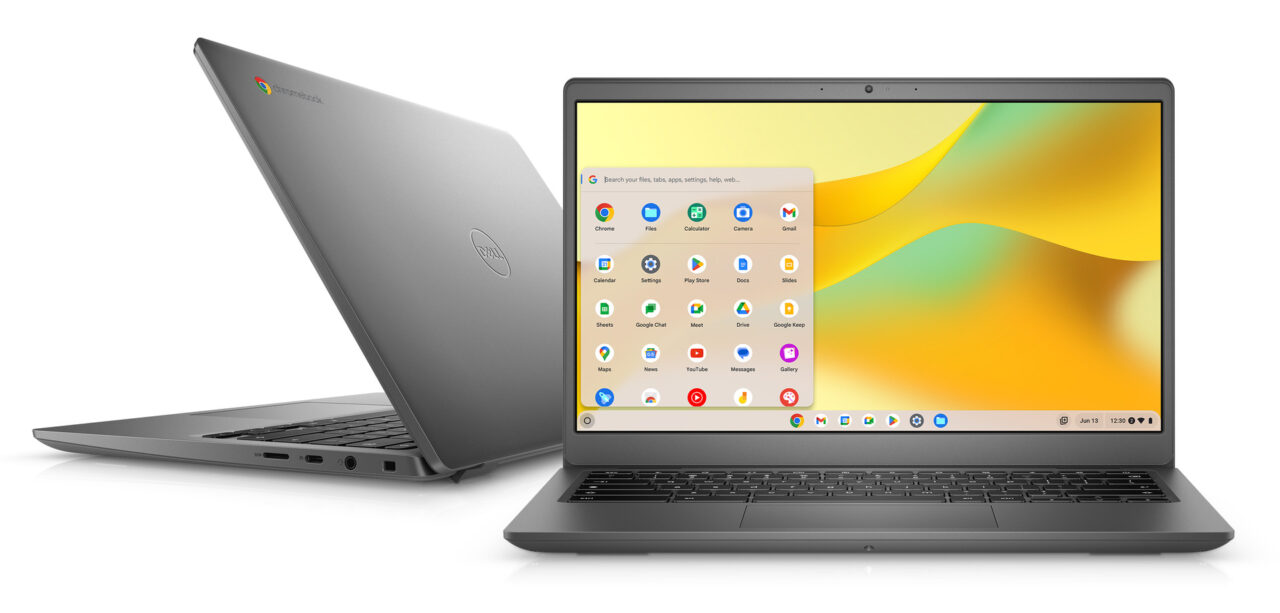 To be sure, the Dell Latitude 3445 Chromebook isn't the first with AMD inside. It's not even the second or third.
Going back to 2019, an Acer Chromebook 315 appeared with either a 7th Generation AMD A-Series dual-core A6-9220C APU or 7th Generation AMD A-Series dual-core A4-9120C APU with Radeon R4 Graphics. That device was an entry-level option that didn't quite compare to competing Intel-powered models. The following year, laptops such as the HP Pro c645 Chromebook used AMD Ryzen and Athlon 3000 C-Series mobile processors, which were a nice step up. And in 2022, Acer tried AMD again in a refreshed Chromebook Spin 514.
Unfortunately, few of these Chromebooks with AMD inside were compelling. Might that change with the Dell Latitude 3445 Chromebook?
Based on the processor options, there's a good chance. Two of the four chip choices are Athlon Gold or Silver options, which won't likely move the needle. The other two are more interesting though:
These chips aren't just relatively fast multi-core, multi-threaded choices. AMD uses a more modern 6nm process and a base TDP of 15W, which should keep power consumption down. They also have a little more GPU power than prior AMD-powered Chromebooks. The Ryzen 5 7520C, for example, uses AMD's Radeon 610M GPU. Sure, there's only two graphics cores but the base clock speed is 1900 MHz.
That might not sound like much from a graphics standpoint, but wait. I have a mini desktop PC with AMD laptop chips inside. Specifically, the AMD 5650U chipset.
That's an older CPU with 6 cores and 12 threads running at 2.3 GHz and a 4.2 GHz boost. The GPU is a 7-core Ryzen at 1800 MHz. And you know what? I can run a ton of PC games at well over 60 frames per second. If I drop the visuals to their lowest settings on triple-A game titles, I can often eke out 30fps.
I'm not suggesting that the Dell Latitude 3445 Chromebook will be a gaming machine by any means. I'm simply saying it should provide more oomph than even the Intel Iris Xe graphics found in premium Chromebooks.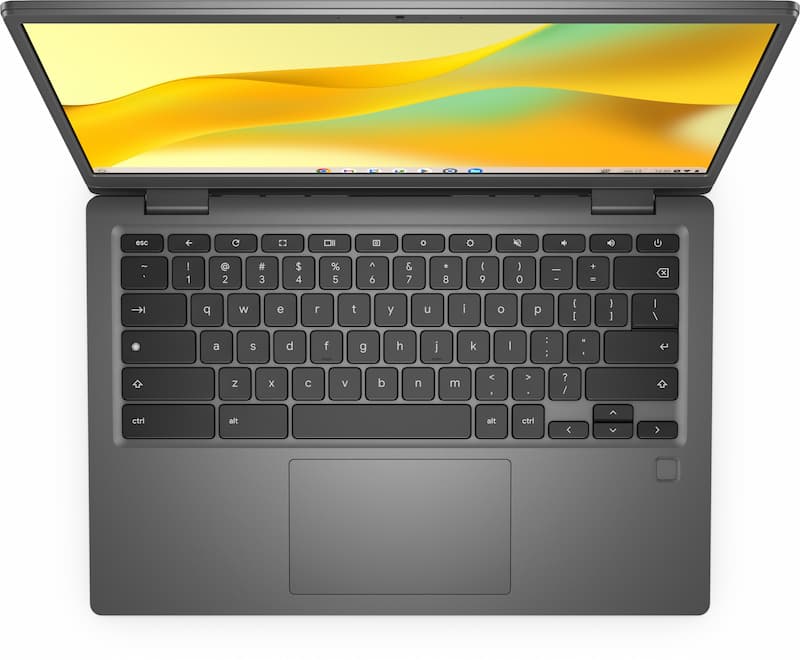 And the Dell Latitude 3445 Chromebook isn't a premium Chromebook. It seems more like a line of four configurations ranging from entry-level to mid-range.
I say that because one of the display options is 1366 x 768 resolution. Do yourself a favor and stay away from that. There are too few pixels on the 14-inch screen for any expectation of text clarity. Fortunately there are two FHD+ 1920 x 1200 resolution options, touch and non-touch for the 16:10 panel.
Dell says memory choices will range from 4 GB to 16 GB and there will be an array of local storage options:
M.2 2230, 256 GB, PCIe NVMe Gen3 x2, SSD, Class 35
32 GB eMMC, on-board
64 GB eMMC, on-board
128 GB eMMC, on-board
Aside from that you can choose from backlit or non-backlit keyboard and either a 720p or 1080p webcam. The Dell Latitude 3445 Chromebook has a pair of USB Type-C Gen 3.2 ports and a single Type-A Gen 3.2. A fingerprint sensor is available on some configurations. There's also an HDMI output and combination microphone/headphone jack. There's no runtime expectations yet but this Dell Chromebook has a 54 WHr battery. The laptop weighs 3.37 lbs (1.53kg).
It's been way too long since I used an AMD-powered Chromebook, so hopefully, I can try one of these out. Obviously, we need to wait for the costs to see if the Dell Latitude 3445 Chromebook is a good value. Let's see how Dell manages the prices.