A $299 mini PC shows what a really good Chromebox could be
Although I use Chromebooks for nearly all of my traditional computing needs, I do use other systems. Previously, I've owned several Mac laptops, bought a Dell XPS15 with Windows and have Linux installed on a few devices too. A few weeks ago I bought a $299 mini PC and it showed me just how good a Chromebox can be. Well, if it has the right hardware, that is.
I need a desktop replacement
To set the stage, I custom built a Windows PC back on 2020. It started out as a relatively inexpensive project and then I did some upgrades.
The most expensive one was a $599 Nvidia RTX 3080 GPU, which I happened to get at MSRP. It was literally the first day Nvidia sold the cards through Best Buy and the last day you could get one at that price. I saw that same card going for $1,250 or more over the next 12 to 15 months.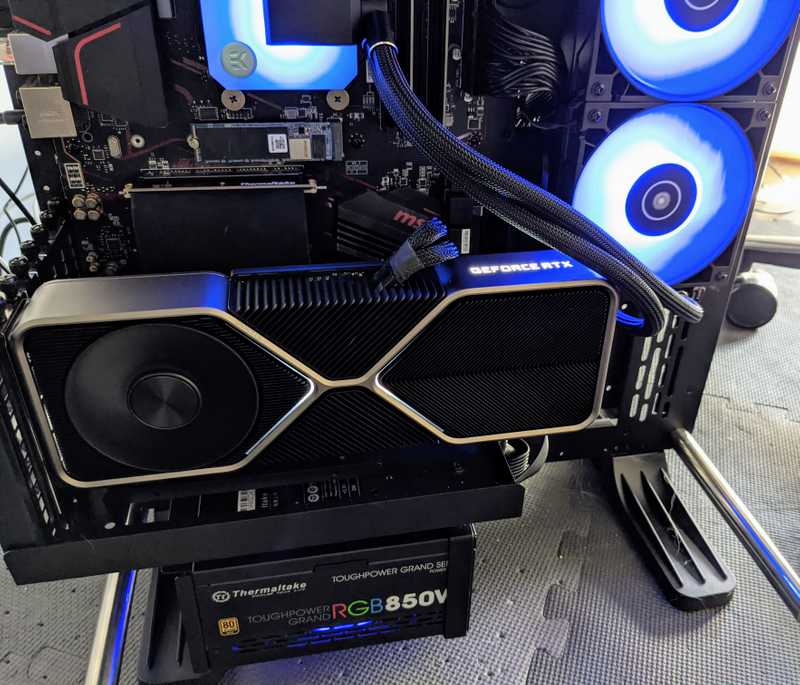 I could have bought a Chromebox, or even a Chromebase, at the time. But I wanted to have a good gaming rig while Google worked on bringing Steam to Chromebooks. So I built one. And it's an outstanding gaming PC.
However, I bought a Steam Deck last year. Since then, most of my gaming is done on the Deck. The expensive PC is sitting around so I'm selling it to a friend. Hence, I looked at something less expensive that uses far less electricity for desktop usage. The gaming PC can pull more than 500W of power while gaming. The $299 mini PC? It tops out around 30W under load.
What's inside a $299 mini PC?
After reading some reviews, I ended up spending $299 on a Beelink SER5 5560U mini PC. That was a sale price on Amazon and it included a coupon.
Even at full price, you get a lot for the money, including a Windows 11 Pro license. I wiped Windows and installed Linux as that's my preference. I suppose I could try ChromeOS Flex in the future.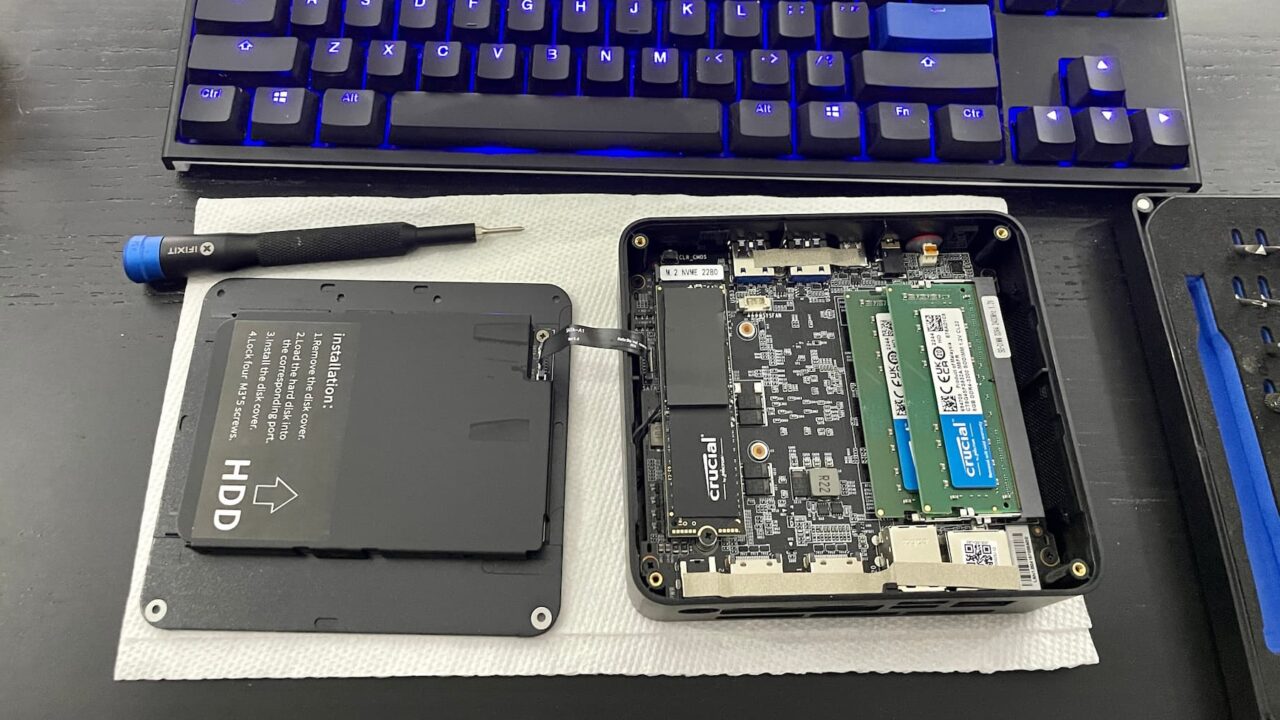 The SER5 is small and power efficient. It measures a tiny 8.5 x 5.43 x 2.32 inches, or 21.6 x 13.8 x 5.9 centimeters. It's basically the same footprint as a modern Apple TV and a little taller. And yet, the case packs in a ton of tech. Essentially, companies build these mini PCs using traditional laptop components with custom motherboards.
Here's what's in the SER5 I bought:
AMD Ryzen 5 5560U APU with AMD Radeon Graphics (6 cores / 12 threads), 2.3 GHz clock with 4 GHz turbo
16 GB of DDR4 RAM
500 GB PCIe gen 4 NVME M.2 storage
WiFi 6E / Bluetooth 5.2 / 1 Gbps ethernet
1 USB Type-C
4 USB Type-A
2 HDMI out
microphone / headphone jack
This isn't the latest model of Beelink's mini PC line. Not even close. In fact, this Ryzen APU debuted in early 2021. I could have spent more for a recent Ryzen laptop chip, even getting an AMD Ryzen 6600M dedicated GPU chip from a different mini PC brand. I didn't want to spend too much though.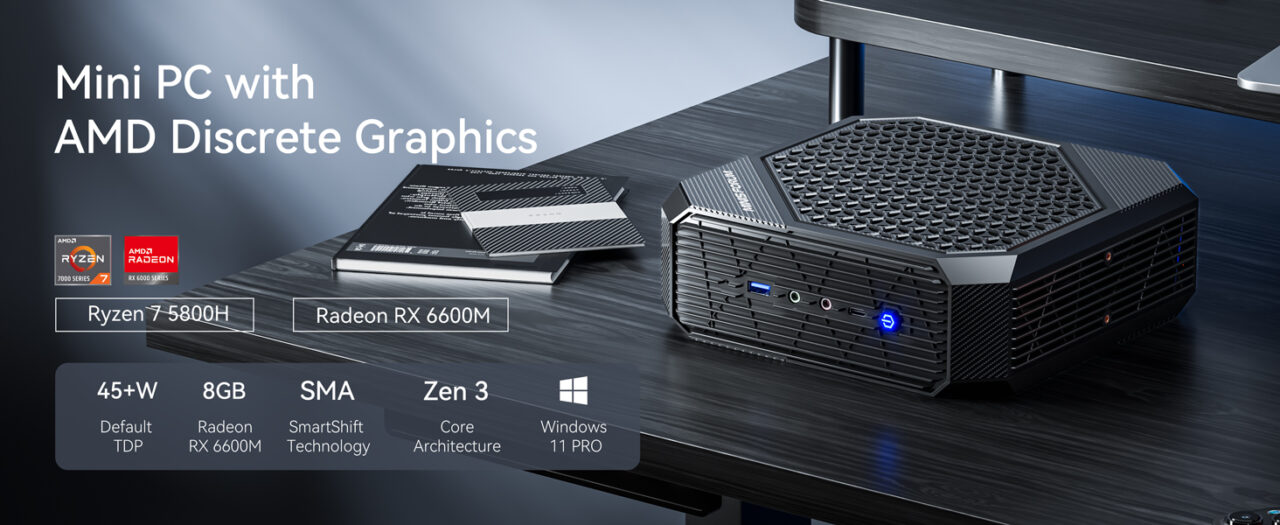 The SER5 has some limitations but it does what I need it to do. And as an added bonus, the integrated graphics are more capable than any similar chipset I've used from Intel. And most Chromeboxes run on the Intel platform. I get better framerates in AAA game titles using Steam on Linux than I do on Chromebooks with the latest 12th gen Intel CPUs and Iris Xe graphics, for example.
No, I can't bump all of the game graphics to "Ultra" settings on this $299 mini PC like I could with my gaming rig. However, I can configure things to get playable framerates here, which I can't do on even the most powerful Chromebooks or Chromeboxes. I didn't intend to use this device for gaming but it's nice to know that I can.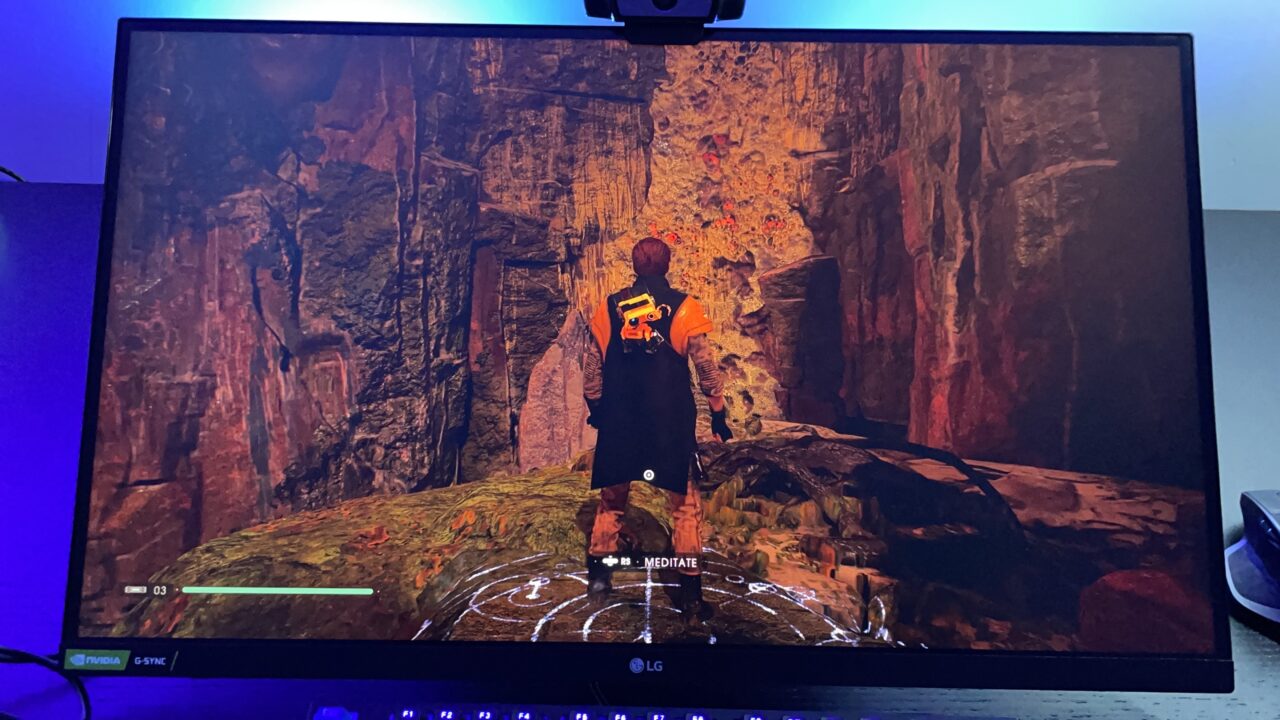 What this $299 mini PC says about Chromeboxes
I've heard from many readers who would like to see more recent AMD chipsets in ChromeOS devices. And after a few weeks of using my $299 mini PC, I wholeheartedly agree.
I'm not familiar with any Chromeboxes that use AMD silicon. Even the Chromebooks that use AMD inside typically have a chipset that's already outdated or has a less capable integrated GPU. The Acer Chromebook Spin 514 that debuted last August for $699 uses the AMD Ryzen 5 5625C, for example, and that chipset is comparable to what's in my mini PC. That laptop should run Steam for Chromebooks about as well as my Beelink although it might be hampered by having half the RAM.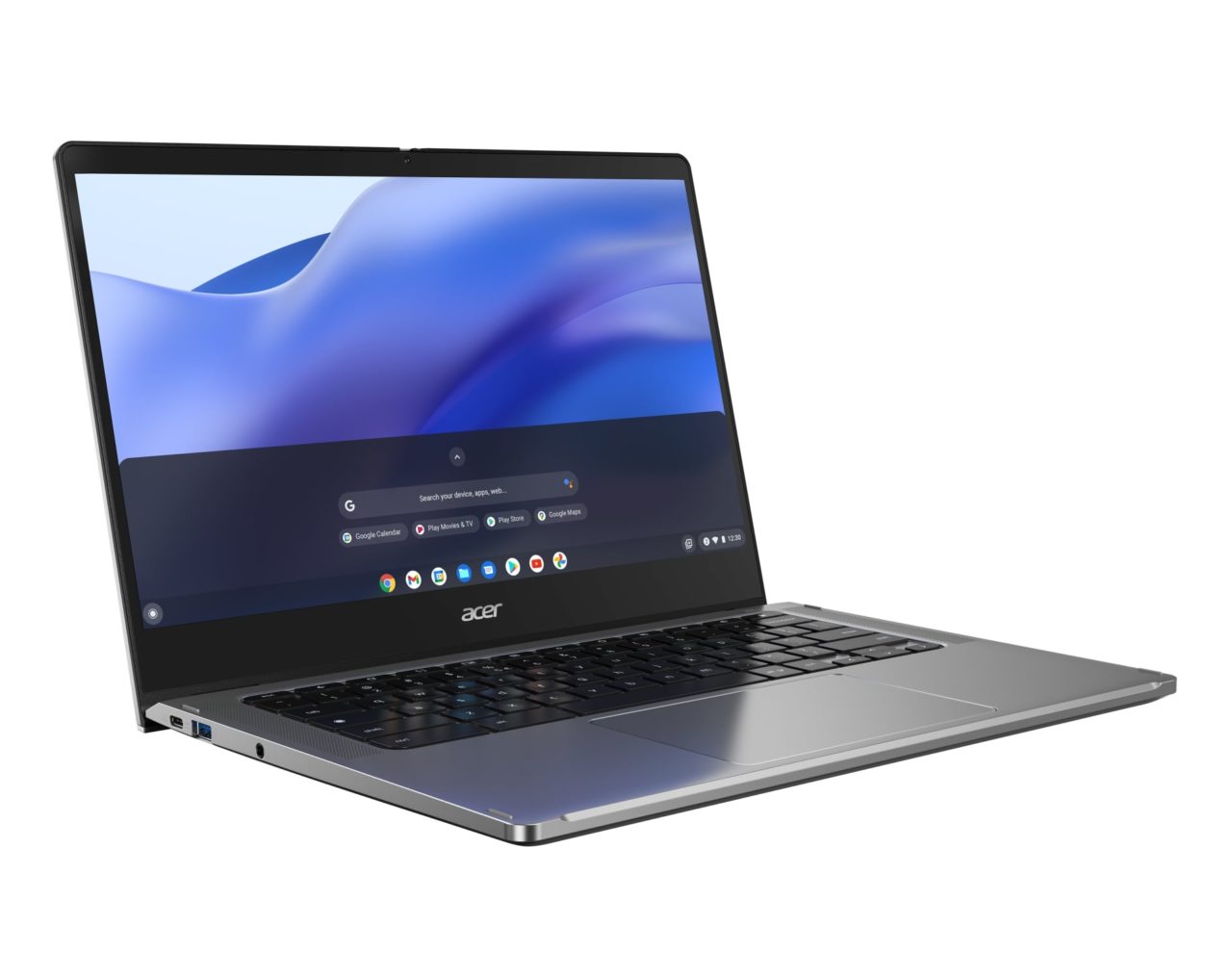 There aren't many other worthwhile AMD choices when it comes to Chromebooks. And none that I know of in terms of Chromeboxes.
It's 2023 and while not everyone needs the most powerful chipsets for ChromeOS tasks, it's nice to have that option. A Chromebase with modern, recent AMD silicon inside would be a veritable powerhouse for those who want or need that type of device. Since you supply your own monitor, keyboard and mouse (the latter two sometimes come with a Chromebox), a stellar ChromeOS desktop shouldn't be prohitively expensive.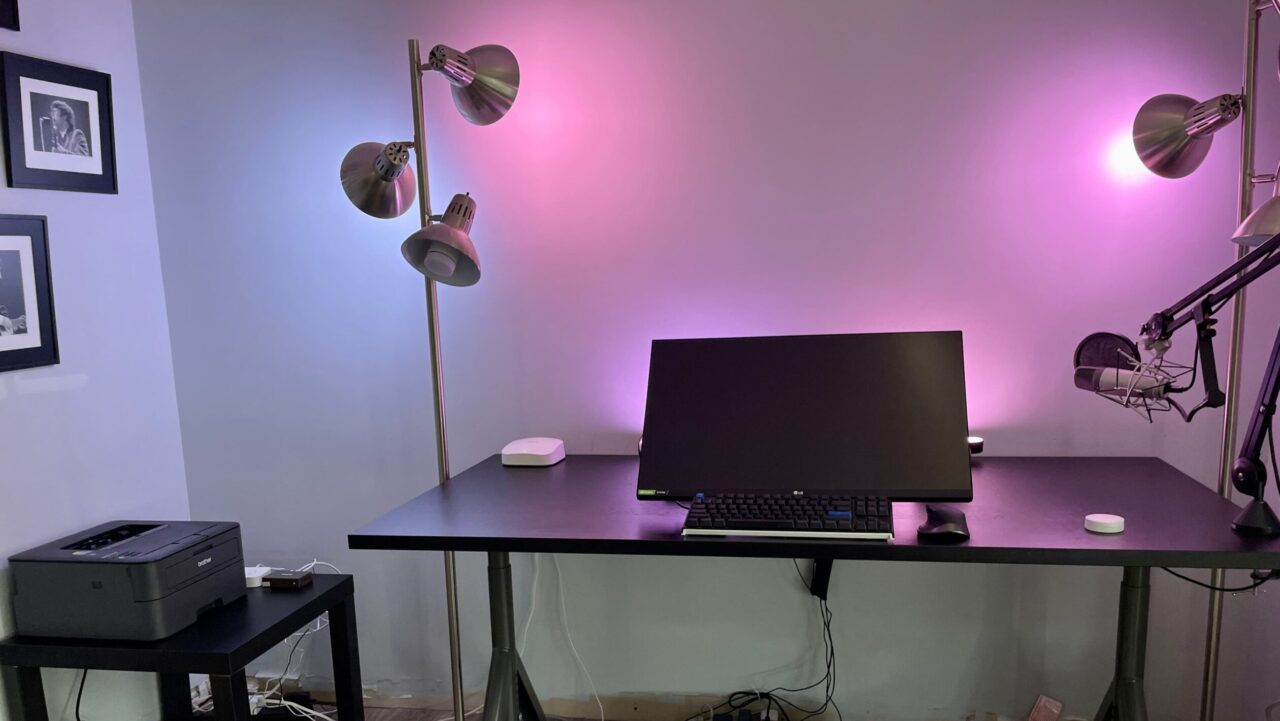 Put another way: If a device maker put current Ryzen 7 laptop APUs, or even CPUs with Radeon RX graphics, in a Chromebox, I probably would have bought that instead. But my new small desktop that sips electricity doesn't run ChromeOS. It ran Windows 11 and now runs Linux.
I don't mind because I enjoy using different platforms to gain a broader perspective. However, some folks want a solidly performing Chromebox for all of their tasks, including work and play. It can be offered. We just need device makers to take the plunge and try using modern AMD chipsets in a small form factor.