The latest iteration of Google's Chrome browser is now generally available, bringing a number of fixes and features to macOS, Linux, and Windows. The Chrome 111 release includes 15 security fixes and several new features. Here's what's in the now-available Chrome 111 release, currently rolling out, just a month after Chrome 110.
40 security fixes in the Chrome 111 release
While there aren't a ton of new functions in this version of Google's Chrome browser, there are a slew of security patches. Like, more than three dozen of them. Google doesn't share the mitigation details of these immediately following a browser update. That's because it wants time for the patches to roll out widely. Offering the details too soon could give information on exploits that are waiting to be patched with the upgrade.
In any case, you can see a high level explanation of all 40 right here. The company shelled out around $100,000 to folks who found the security issues and shared information in Google's bug bounty program.
Modern transitions for single page web applications
If you use any single page web apps, particularly those that have multiple media or content choices, you'll appreciate this. Google added a new View Transitions API for developers to modernize transitions between those content choices. And it looks pretty slick.
A picture is more apt to describe it, so here's a demo of what developers can do with this API:
Picture-in-picture isn't just for videos anymore
Currently in origin trials you may see new types of content available as a floating picture-in-picture, or PIP, window in Chrome 111.
Google's new Document Picture-in-Picture API can break out any web element into its own floating window, not just videos. And this window can always be on top of other content.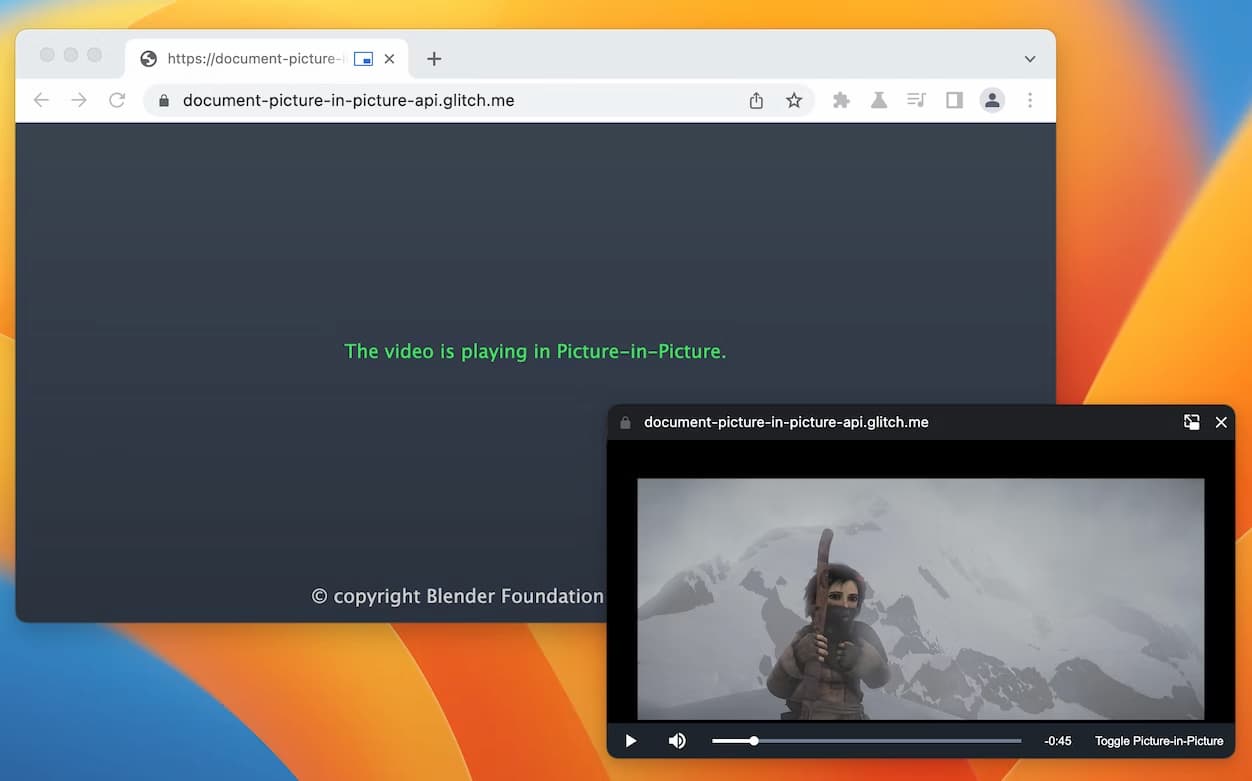 That's useful for video conferencing calls, which is where I'd use it the most.
I have a few Google Meet video calls a week, for example. Even though I use Meet in its own window, the video call is often covered by other apps or the browser. It's a very disconnected experience, which is the opposite of how it should be. With the new API, I can break out the video experience to have it always front and center.
If you're not participating in the official origin trial, you can enable this flag for the new feature: chrome://flags/#document-picture-in-picture-api
Chrome 111 release gets Privacy Sandbox enhancements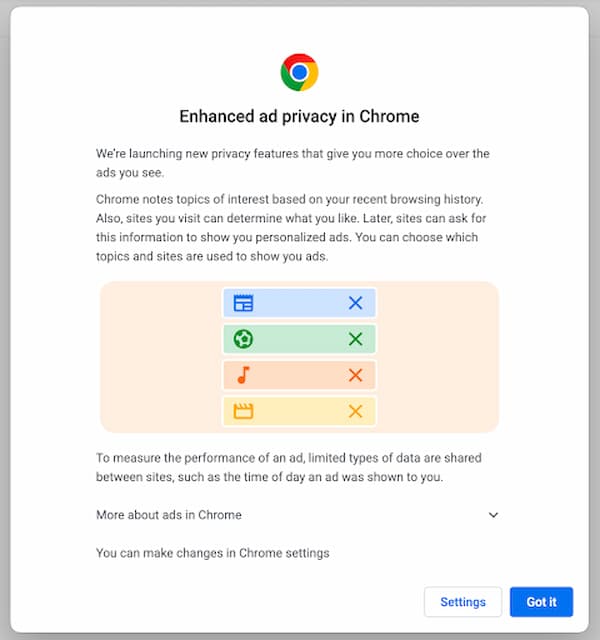 To help users better understand new ad privacy features in Chrome 111, a more detailed dialog explaining the functionality will appear. Honestly, I haven't been keeping up with the Privacy Sandbox features, so this is something I'll be clicking to read up on.
Google Chrome Sync info gets a minor face lift too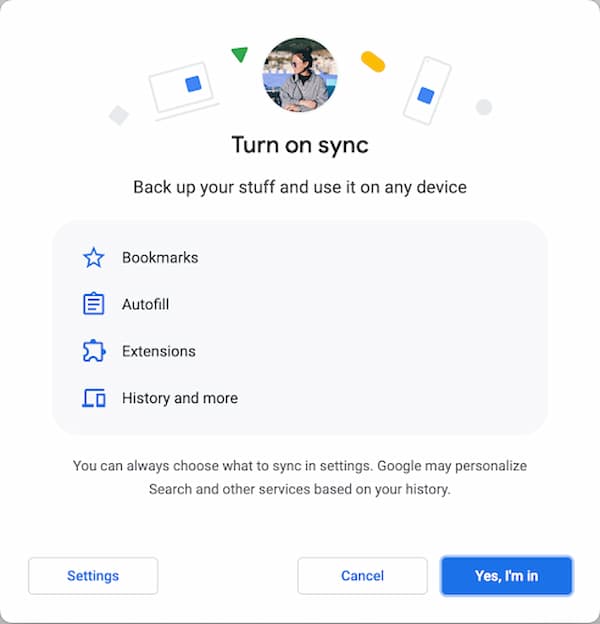 There's not much to say here other than some clarity on Google Chrome Sync services. I suspect most people won't even see this change. Chrome Sync tends to be something you do as a "once and done" effort.
13 new or updated Chrome Enterprise policies
Each Google Chrome browser release brings along new or updated Chrome Enterprise policies and Chrome 111 is no exception. There are 13 changes here for Chrome Enterprise Admins to use; don't sweat these if you're not using a managed device or browser.
This time around most of the policies are small or behind the scenes bits. One did stand out in my review though: If enabled, you can sign in using Microsoft's cloud identity providers and services:
By setting this policy to 1 (Enabled), users who sign into their computer with an account backed by a Microsoft® cloud identity provider (i.e., Microsoft® Azure® Active Directory® or the consumer Microsoft® account identity provider) or who have added a work or school account to Microsoft® Windows® can be signed into web properties using that identity automatically. Information pertaining to the user's device and account is transmitted to the user's cloud identity provider for each authentication event.
About the author
Kevin C. Tofel has covered technology since 2004. He's used ChromeOS since Google debuted the CR-48 in 2010, reviewing dozens of Chromebooks since then. He worked for Google's Chrome Enterprise team from 2016 to 2017, supporting the launch of Android app support. In his free time, he uses Chromebooks to learn software engineering at
Launch School
. In 2019, Kevin joined the CS Curriculum Committee at his local community college.
Liked this content? Subscribe for the free, weekly newsletter