Highest-end HP Chromebase sees a $100 discount: $669.99 for Core i3, 16 GB of memory
I'm still working on my review of the HP Chromebase 21.5 having shared my first impressions of last week. I noted that the highest-end HP Chromebase configuration retails for $769.99. And some folks understandably thought the price to be high due to the use of a 10th-gen Intel Core i3 chip. Today I see a $100 discount on the HP Chromebase directly from HP, making the cost a little more palpable at $669.99.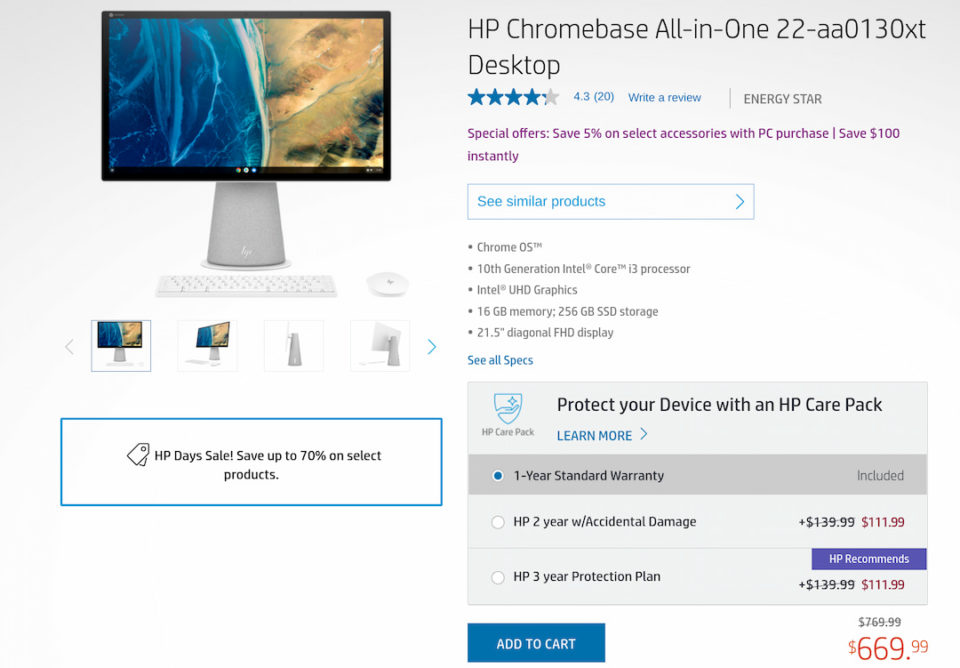 Normally, I wouldn't highlight a sale on a device that I have under review. But, since I have this exact same model and because my favorable first impressions still hold, I'm making an exception.
As mentioned, this configuration is the highest-end HP Chromebase 21.5. So it has the Core i3 processor, 16 GB of memory, and 256 GB of fast NVMe SSD storage. Also included are HP's Bluetooth keyboard and mouse designed to work with Chrome OS.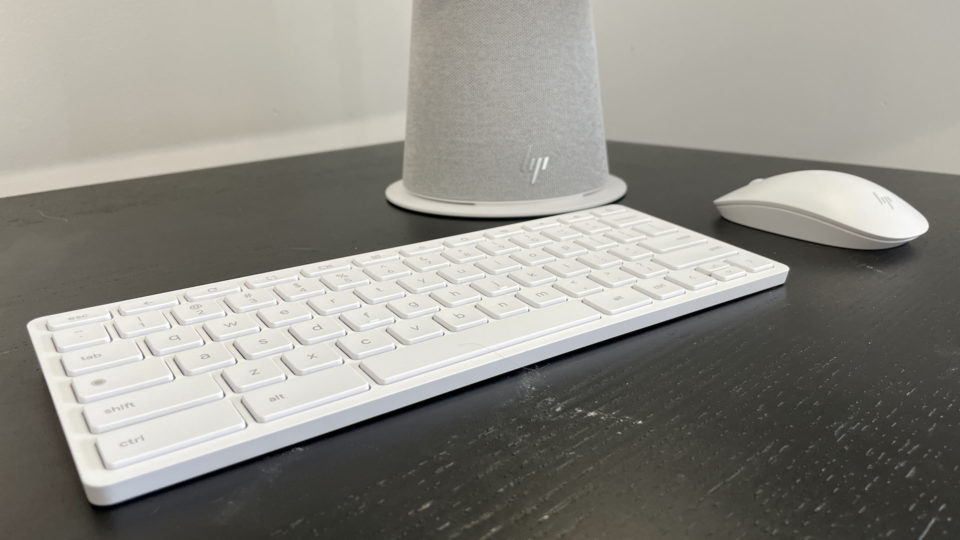 I don't want to spoil my upcoming review but this setup provides more than enough power and performance for the vast majority of Chrome OS users.
Be aware that even though the 21.5-inch display has 1920 x 1080 resolution, that only works out to around 109 pixels per inch. I only mention it because text can appear a little jagged at times. It's fine, even quite good, when watching 1080p videos.
And I'm still impressed by the 5W speakers, which are plenty loud enough although I find the bass slightly lacking. My initial testing of the video camera shows much better image quality than on most Chromebooks too.
Anyway, if you are in the market for an all-in-one Chrome OS device, the most recent option is the HP Chromebase 21.5. Until something better comes along, this is likely your best bet. So if you think it will meet your needs and want to save $100, now's the time.