HP Chromebook x2 11 is discounted to half-price: $299 for a Chrome OS tablet (Updated)
Today's your lucky day if you have $299 burning a hole in your pocket and need a Chrome OS tablet. The HP Chromebook x2 11 is discounted to half-price at Best Buy. I wouldn't pay the full $599 price for this 11-inch Chrome OS tablet, but $299 is a different story.
Bear in mind, however, that this is a three day deal at Best Buy so when the at midnight on Sunday, the sale price goes poof!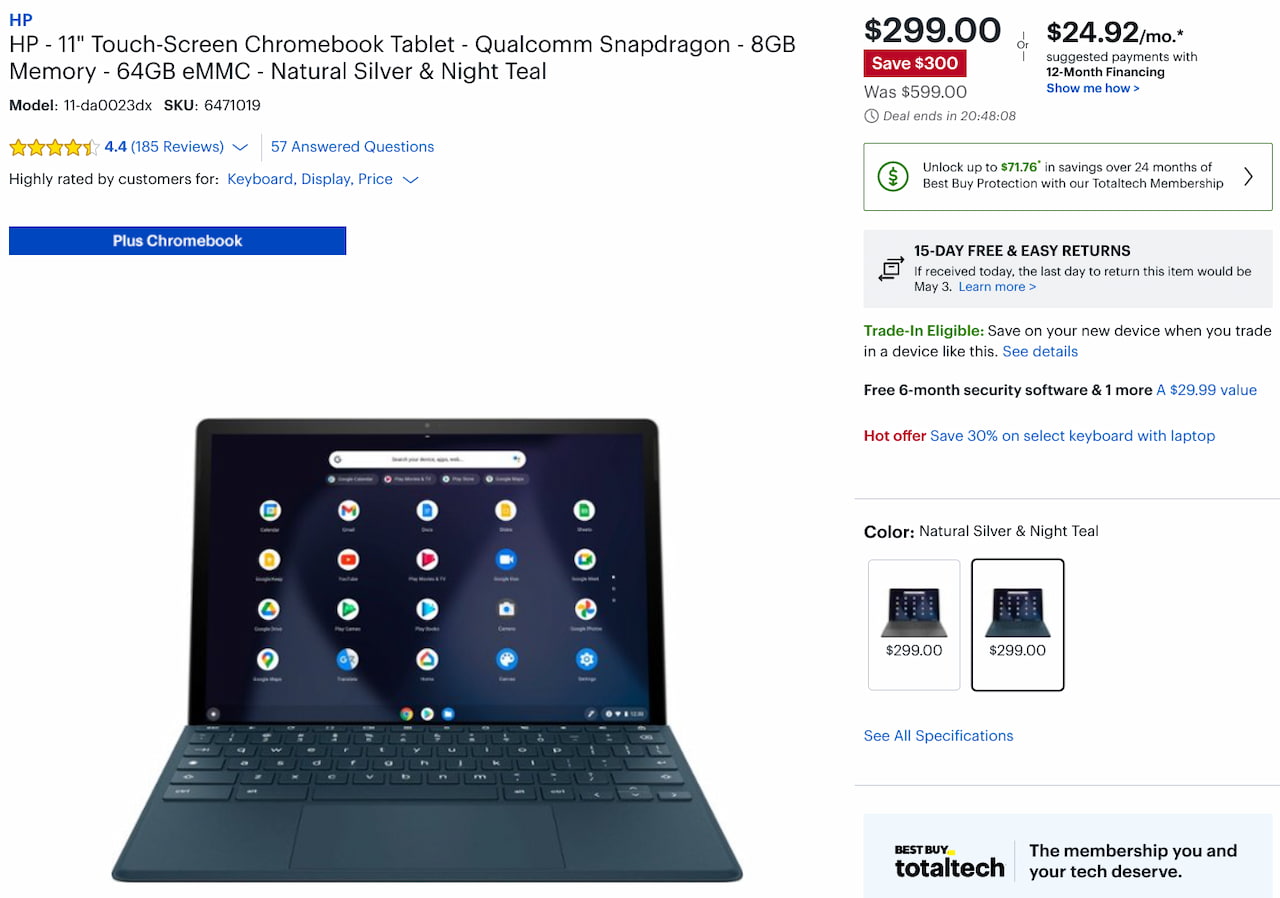 I gave the HP Chromebook x2 11 a fair amount of criticism when I reviewed it back in October.
I felt it was overpriced at $599 for the performance that didn't even rival an Intel Pentium-powered Chromebook. I wasn't a fan of the trackpad clicks when resting my palms on the slightly-too-flexible keyboard in true laptop mode. And while having a pair of USB Type-C ports is great, spreading them across the left and right sides would be better.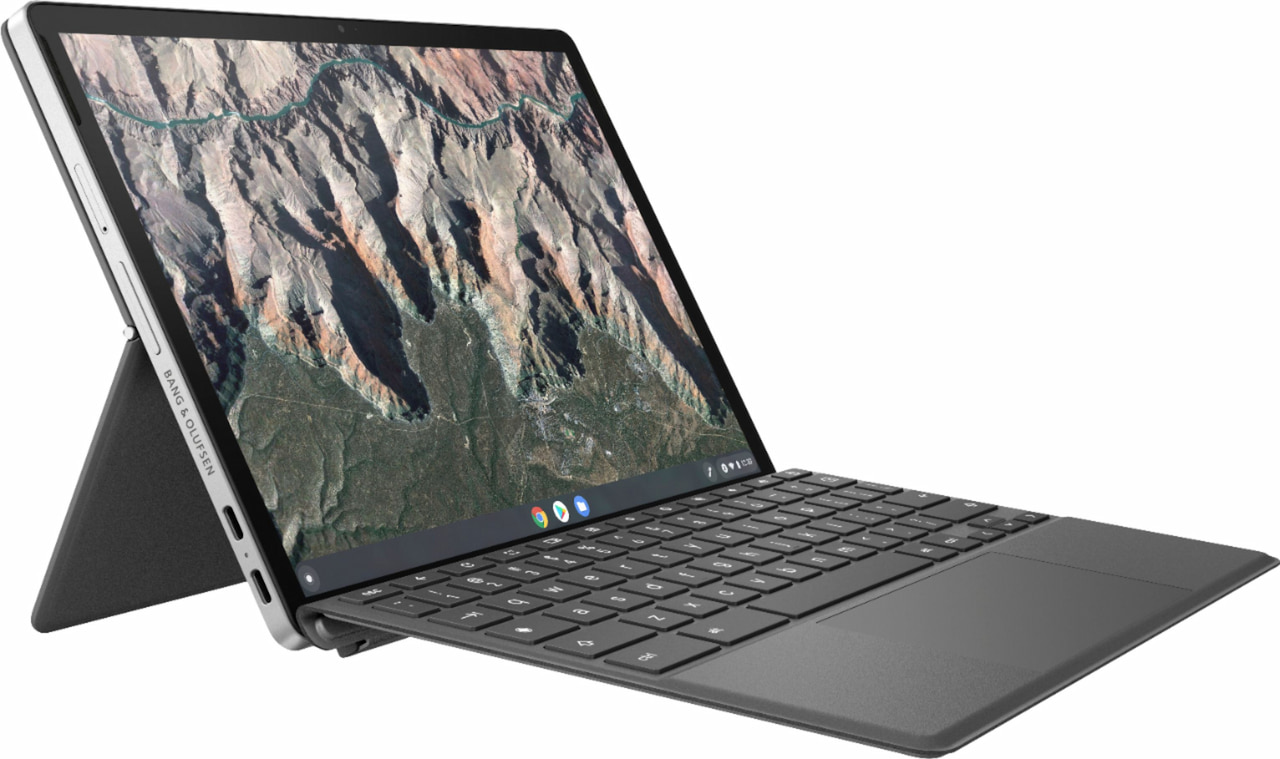 Does the half-price discount change any of that for the HP Chromebook x2 11?
Of course not, at least in terms of any hardware limitations.
What it does change is the value proposition and that's exactly how I framed my review, saying:
If you're specifically looking for a light and portable Chrome OS solution, this device is worth considering. No, it's not the fastest by any means but the use case of general web usage on the go is filled here. However, at the full price of $599.99, I'd say wait. Just wait for a sale as we've seen the price dip down to $379. At that price, you're getting a much better value. At full price, I think you're overpaying for what you're getting.
At $299, the HP Chromebook x2 11 is in the same camp as my pick for 2020 Chromebook of the Year: The Lenovo Duet Chromebook. It's portable enough to take anywhere, has a great display, solid battery life, and has good enough performance, all for under $300. When it comes to this amount of investment or less, one can overlook some of the device deficiencies.
With this half-price deal, the HP Chromebook x2 11 meets that criteria. And there are many positives from this first generation Qualcomm Snapdragon 7c-powered slate with 8 GB of memory.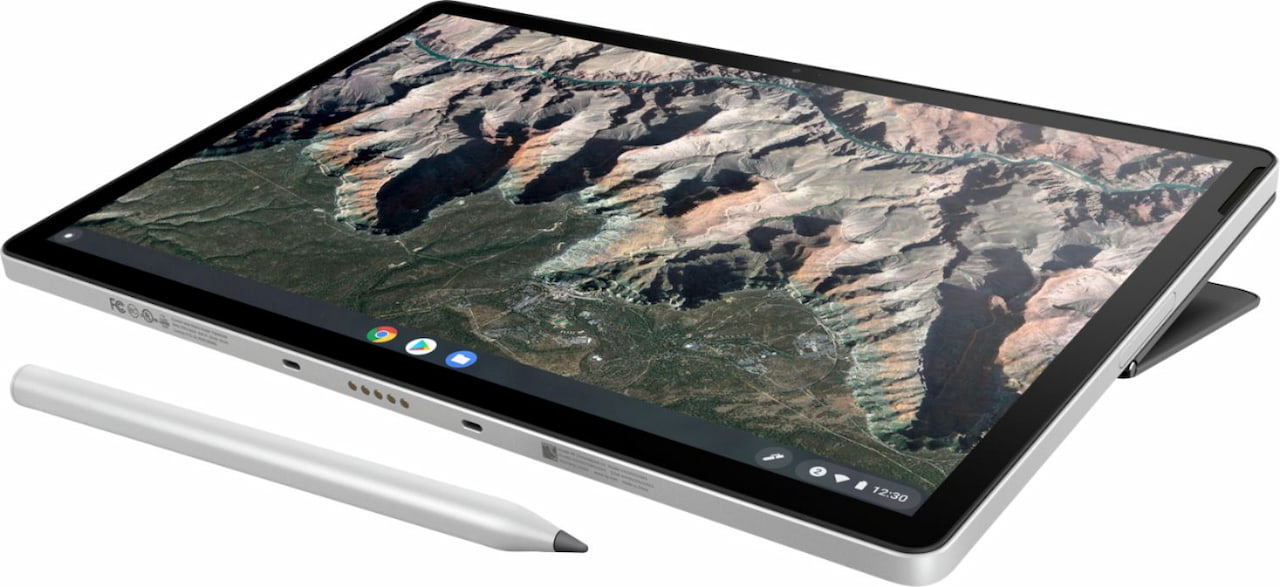 The 11-inch touchscreen is a joy to look at, thanks to its 2160 x 1440 resolution touch panel. The screen is bright at 400 nits and has excellent color and viewing range as well as reasonably small bezels. The power button doubling as a fingerprint sensor works great, although I still think Chrome OS should do more with that sensor. And while the included keyboard isn't great on a lap, it's fine on a flat surface. Plus you get a kickstand and digital stylus as well.
A student would be happy with this package. So too would someone who wants a smaller, lighter Chromebook for basic web usage or content consumption. I'm even thinking of it as a backup situation for any primary device drops or catastrophes.
I may prefer high-end Chromebooks for my typical use, but even I know a good deal when I see one.
Updated on 4/22/2022 as this deal is back