After announcing its first AMD C-Series Chromebooks on Tuesday morning, HP followed up with a new Chromebox. The HP Chromebox G3 Enterprise runs on 10th-generation Intel processors, can power a pair of 4K displays, and starts at just $254 when available in October.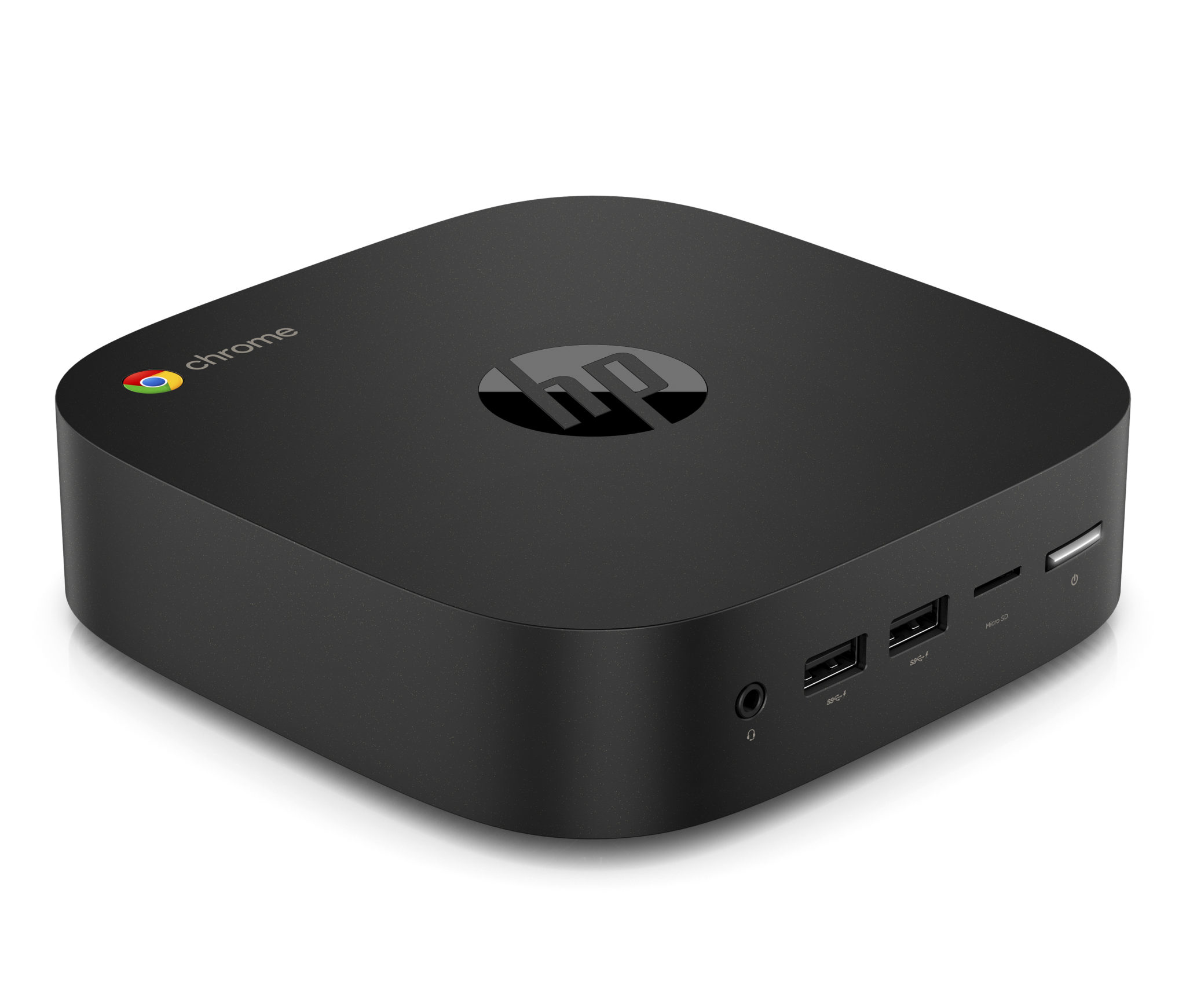 Yes, it looks like any old Chromebox. To be fair, there's not much you can do to make the form-factor glitzy and glamorous: Chromeboxes are all about utility and based on the spec sheet, you'll get plenty of that depending on the configuration you select next month.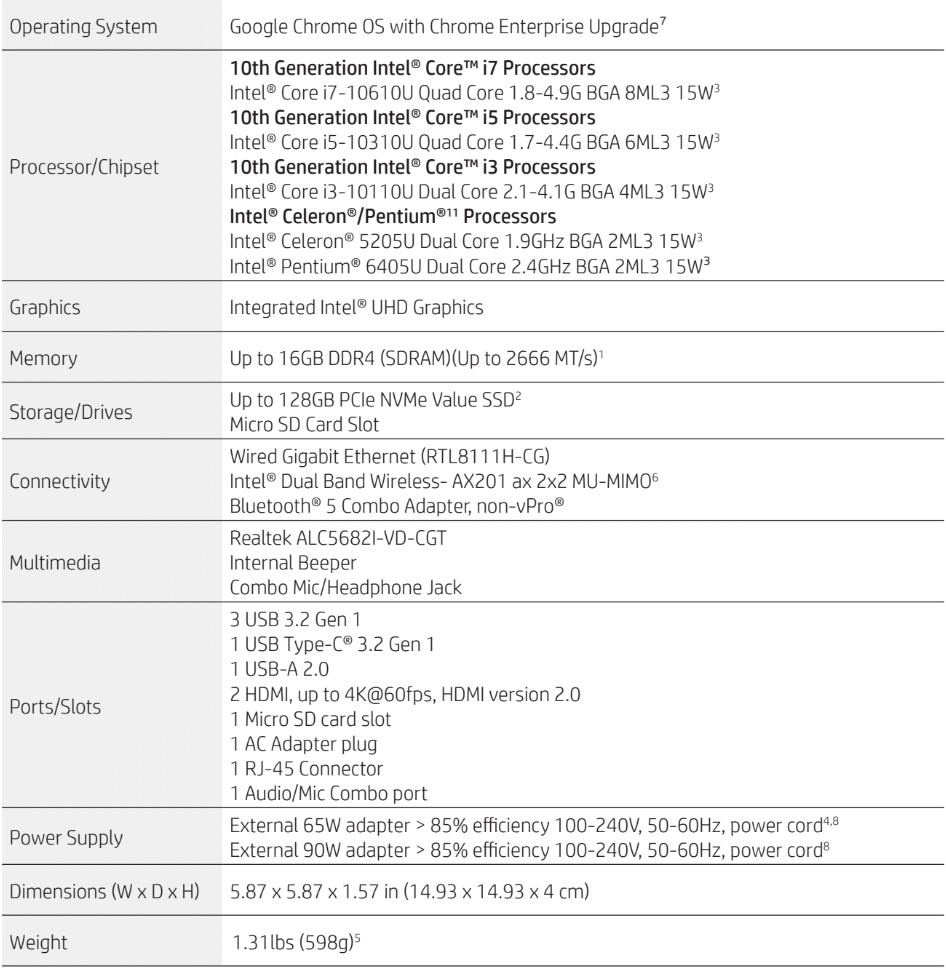 You can choose a chipset from a wide range of 10th-generation Intel U-Series processors, from a Celeron all the way up to a Core i7. You are limited to Intel's integrated UHD graphics, but for browsing, media playback, and work, that's plenty. Besides, with streaming services such as Stadia and GeForce Now, you don't need a super-powered GPU for gaming. Heck, even the $254 base model will handle that!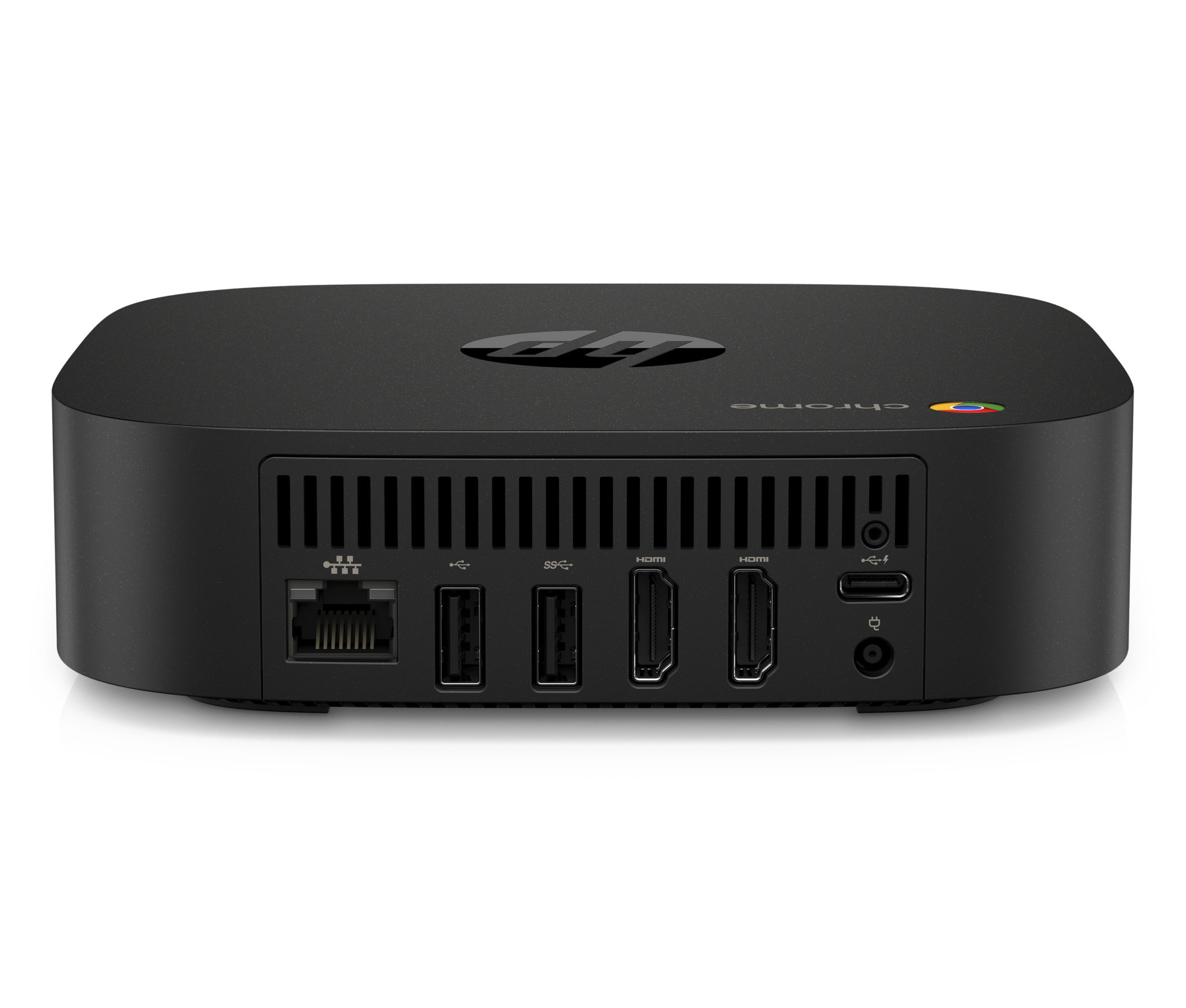 You're also getting some modern upgrades such as WiFi 6 (with a supported router, of course), Bluetooth 5 and NVMe storage options with capacities up to 128 GB. There's no lack of ports on the HP Chromebox G3 either: One USB Type C that can be used for data, charging external devices or video out, a pair of HDMI ports, and four USB Type-A ports as well as an Ethernet jack.
HP hasn't shared the full pricing for different configurations yet and I wouldn't be surprised to see that top-end Core i7 be in the $600 to $750 ballpark. We'll have to see next month when these go on sale to figure out which might be the best value.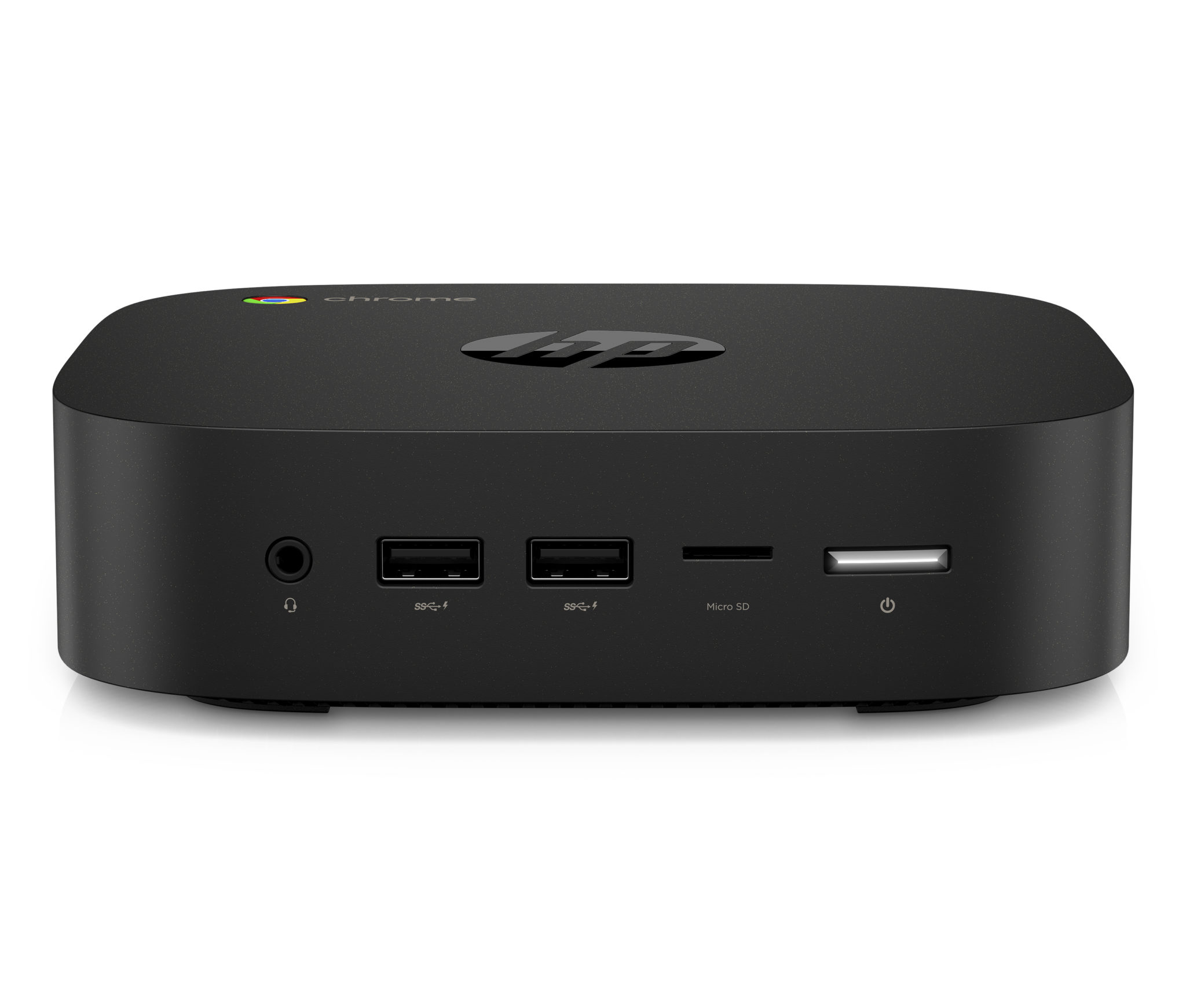 About the author
Kevin C. Tofel has covered technology since 2004. He's used ChromeOS since Google debuted the CR-48 in 2010, reviewing dozens of Chromebooks since then. He worked for Google's Chrome Enterprise team from 2016 to 2017, supporting the launch of Android app support. In his free time, he uses Chromebooks to learn software engineering at
Launch School
. In 2019, Kevin joined the CS Curriculum Committee at his local community college.
Liked this content? Subscribe for the free, weekly newsletter