HP Fortis Chromebook gets affordable classroom updates
An updated 11-inch HP Fortis Chromebook for classrooms was introduced on Thursday. The HP Fortis x360 G3 J Chromebook starts at $339 thanks to its entry-level components. By that I mean it relies on older Intel Celeron and Pentium silicon. Expect availability for the updated HP Fortis Chromebook later this month.
Since schools don't refresh their Chromebook fleets yearly, most of the updates on the new HP Fortis Chromebook are very incremental. That also helps keep the cost down, you might find some Chromebooks for education at a slightly lower cost.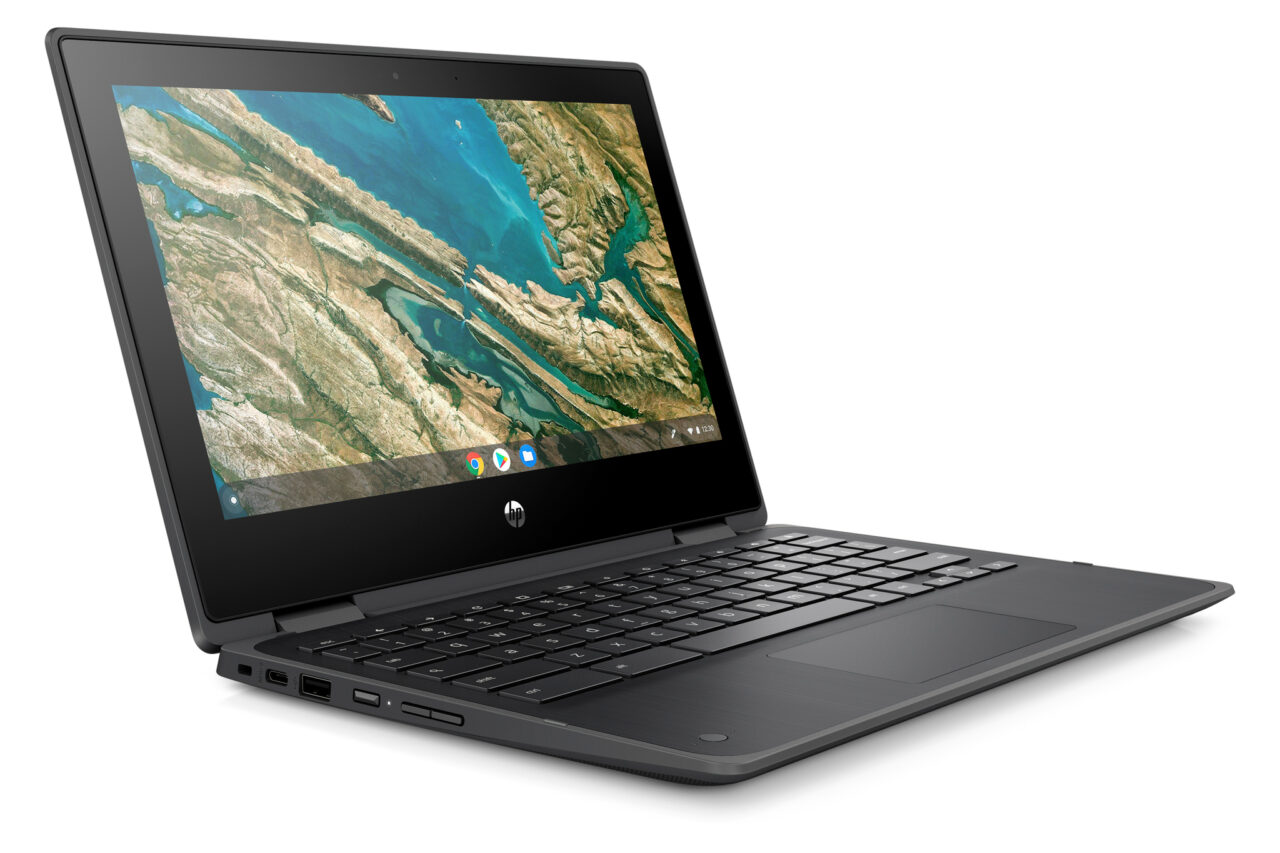 The laptop is utilitarian in nature but that's what schools look for in affordable classroom Chromebooks. So HP puts it through enhanced drop, dust and tumble tests. The 2023 HP Fortis Chromebook also has a spill resistant keyboard and co-molded rubberized trim. And it has a 360-degree hinge, hence the x360 branding, which is new this year.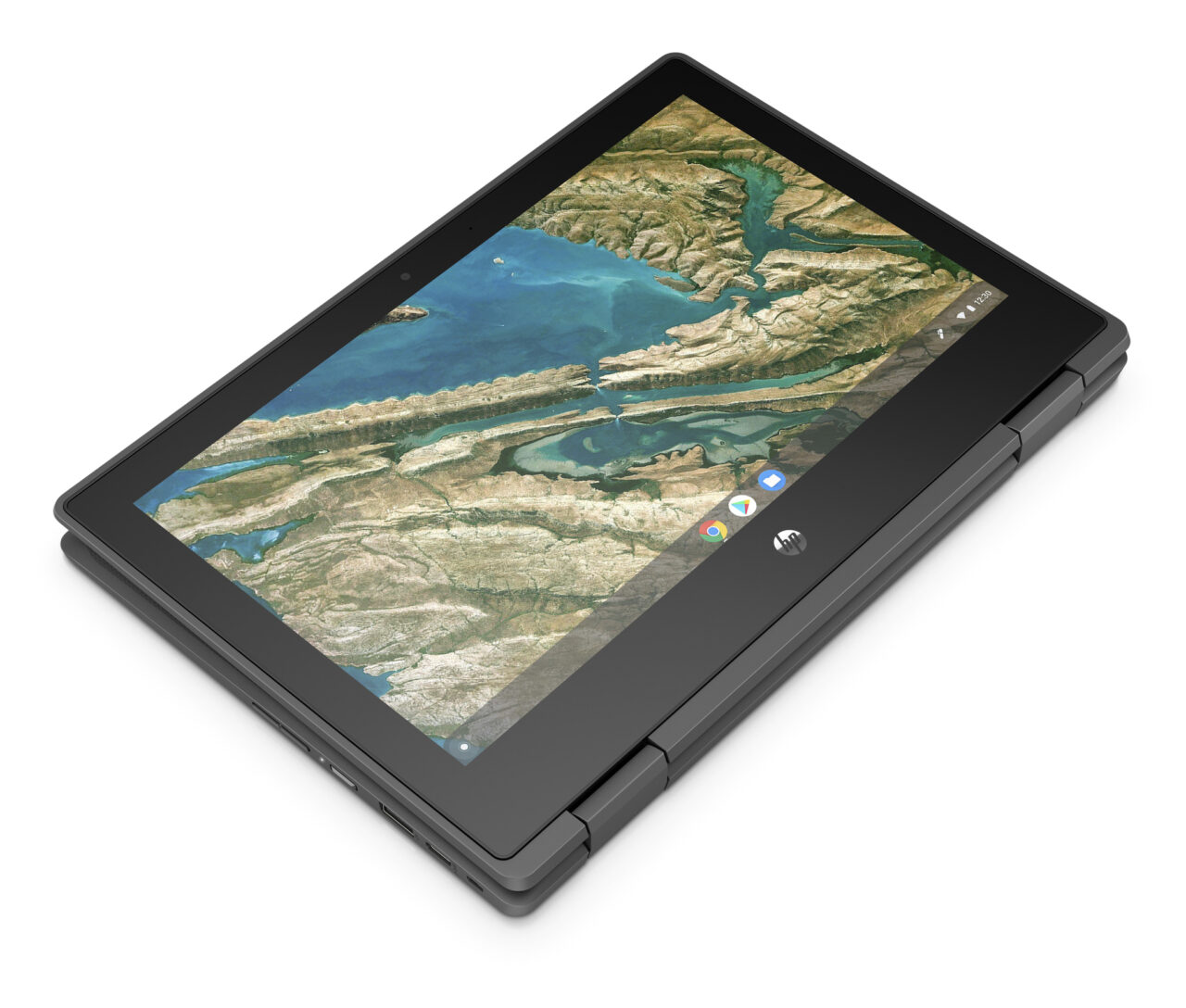 HP Fortis x360 G3 J Chromebook gets small updates
Aside from that 360-degree hinge, this year's model looks very much like last year's.
However, that model used the Qualcomm Snapdragon 7c, which is an ARM processor. This year HP went back to the Intel well with a range of three Intel Celeron and Pentium processors to choose from.
Here are the full specs:
CPU
Intel Jasper Lake up to Pentium:
N4500, N5100, N6000
GPU
Intel UHD
Display
11.6-inch IPS HD touch display with Corning Gorilla Glass,
16:9 aspect ratio
Memory
4 or 8 GB DDR4Xmemory
Storage
32 or 64 GB eMMC storage
Connectivity
802.11ax (2×2) WiFi 6, Bluetooth 5.x
Input
Spill resistant keyboard, multi-touch trackpad,
720p webcam, single microphone,
optional 2nd 5 megapixel world-facing autofocus camera
Ports
2 USB Type-C, 2 USB Type-A, headphone/microphone jack
Battery
47 WHr capacity,
claimed runtime of up to 11 hours
Weight
3.24 pounds
Software
ChromeOS automatic updates through June 2030
Like I said, pretty utilitarian.
Still, this HP Fortis Chromebook is what schools look for, even if students might want more whiz-bang features. Or smaller bezels around that 1366 x 768 display. And although battery life might be down from last year's model a bit, I suspect performance won't be negatively impacted.
What happened to the 14-inch HP Fortis Chromebook?
It's worth noting that at this time last year, HP debuted two Fortis Chromebooks. One was an 11-inch model but the other used a 14-inch display. This year? Just the smaller model survived.
That suggests that schools are still partial to the lower-cost, smaller models as demand for a larger option simply isn't as high. I can understand that, particularly if a school is buying these for elementary classrooms. Smaller students means smaller laptops and smaller pricing.
I do wonder, however, how HP's education sales in the middle grades are doing. That's where you're more likely to find 13- or 14-inch Chromebooks. Other brands do offer those, although that doesn't shed light on demand as a whole, of course.
I know some educators read the site, so if you're one of them and can share any thoughts on this, I'd be very interested to hear them.
Update on February 21, 2023: HP reached out to tell me that the HP Fortis 14-inch Chromebook did get a refresh this year. Indeed, I can see the new model on the HP site.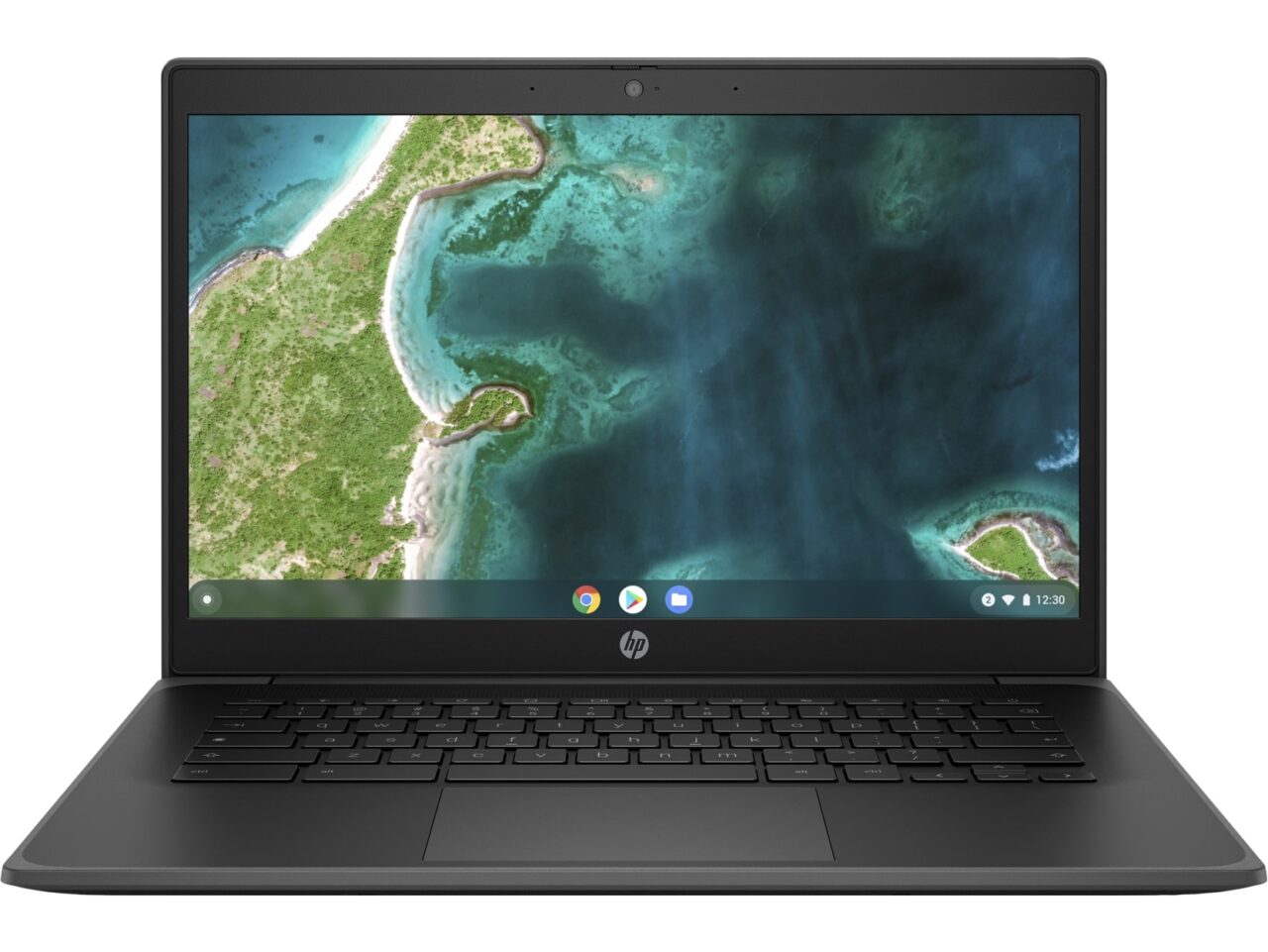 While the 11-inch devices were announced in the above linked press release, HP did not announce the upgraded 14-inch Chromebook in a press release. Instead, it issued a media advisory that I did not see or recieve.