HP has a new pair of enterprise Chromebooks, bundled with Parallels Desktop
The HP Elite Dragonfly Chromebook Enterprise isn't the only Chrome OS laptop HP is offering to businesses this year. The company debuted a pair of new enterprise models, with a choice of 12th-gen Intel or AMD Ryzen 5000 processors. Say hello to the HP Elite c640 G3 Chromebook Enterprise and HP Elite c645 G2 Chromebook Enterprise. Both models come with one year of Parallels Desktop for Chrome OS, which is handy for running Windows as needed.
If you're familiar with HP's existing Chromebook Enterprise models, you'll likely recognize the names of these. That's because this is the third iteration of an Intel model and the second powered by AMD. Hence the G3 and G2 in the names. These are more akin to updates or refreshes than completely redesigned options.
Still, there's a lot on offer here, so let's go through the two options.
HP Elite c640 G3 Chromebook Enterprise
This Intel-powered Chromebook looks much like the last generation, but with one obvious exception. HP included a built-in smart card reader, a Chromebook first, for businesses that use them.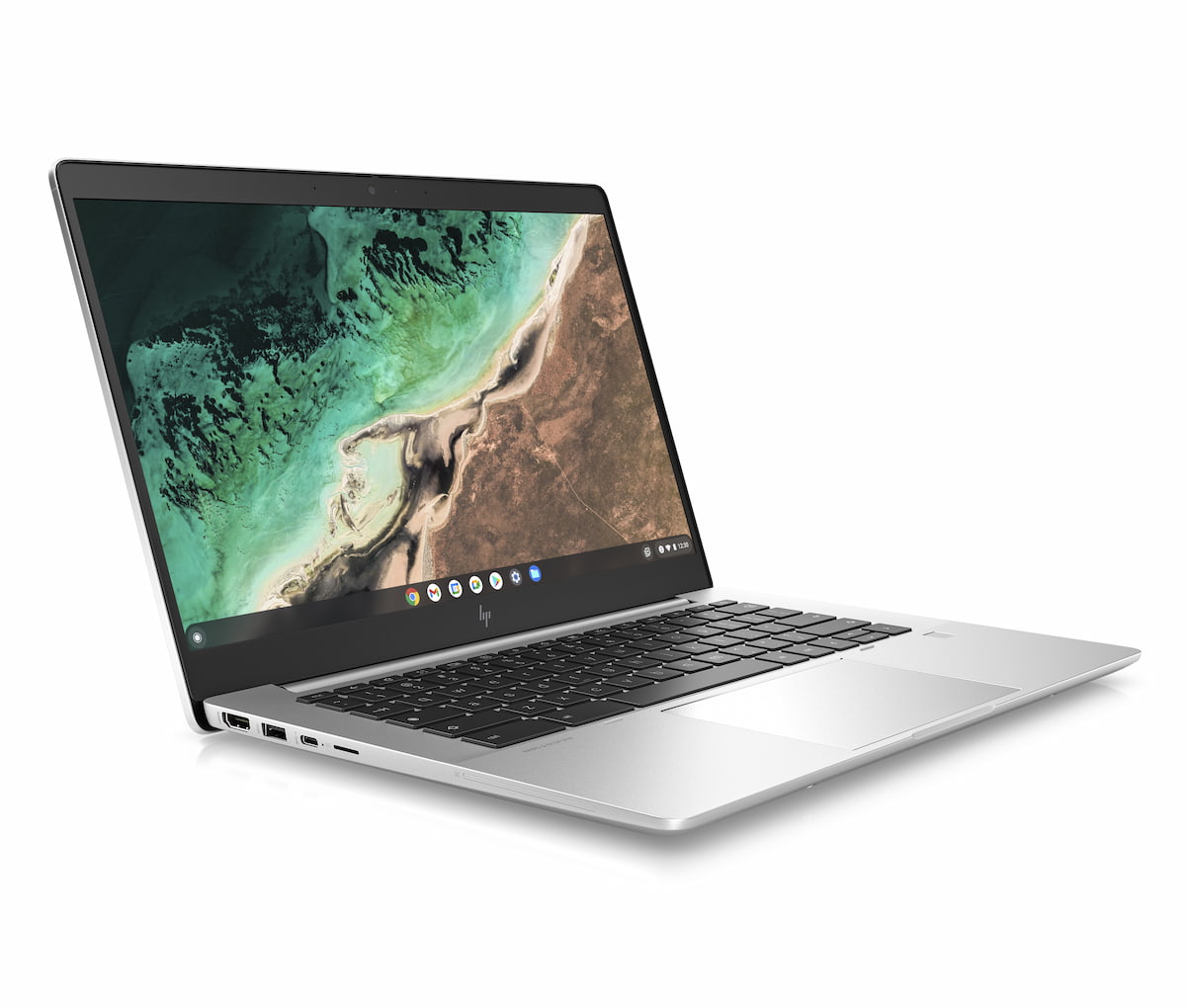 The 14-inch display is still here and with a handful of options. The only touchscreen choice is 1920 x 1080 resolution with 250 nits of brightness. The Elite c640 G3 can be had with a 1366 x 768 display (please don't buy that for your employees!) or 1080p with a choice of 400 or 1,000 nits.
Inside HP says you can opt for a 12th-gen Intel processor ranging from a Celeron all the way up to a Core i7. Yes, the whole Intel family is along for the ride. Graphics will depend on the processor choice. Memory of up to 16 GB and storage options between 64 and 512 GB are available. Note that the 64 GB option is eMMC flash memory, while all other choices are NVMe SSD drives.
Connectivity is delivered with a WiFi 6E radio, and although HP didn't mention it in the specs, Bluetooth is likely there as well. LTE connectivity is an option as well. The 5 MP webcam uses HP's Privacy Shutter, which I like on the HP Chromebase 21.5. The expected range of input ports is here too: 2 USB Type-C, 2 USB Type-A, HDMI, and a microSD card reader. This package should withstand the daily work grind, having passed 19 MIL-STD 810H spec tests.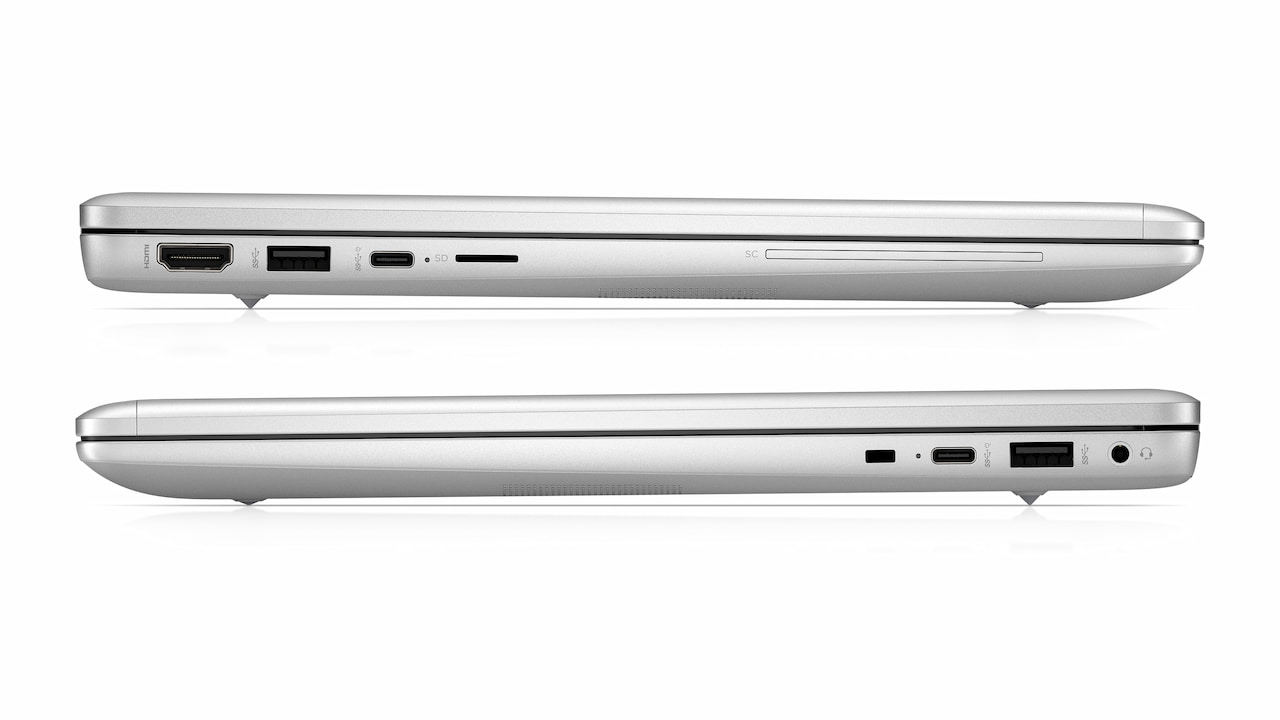 What's really nice is that since this is a new chipset for Chromebooks, Google will offer Chrome OS software support through June 2030. HP says to expect the Elite C640 G3 this June with a starting price of $509. That's surely for a Celeron unit with minimal memory and storage.
HP Elite c645 G2 Chromebook Enterprise
The Elite C645 looks nearly identical to the C640 G3, but with some secret sauce inside. This enterprise Chromebook supports the new range of AMD Ryzen 5000 processors announced this week. Essentially, they offer similar speeds to the 11th-gen Intel Core line but have more CPU cores than even the 12th-gen Intel chips. You can purchase the Elite C645 with an AMD Ryzen 3, 5, or 7 CPU.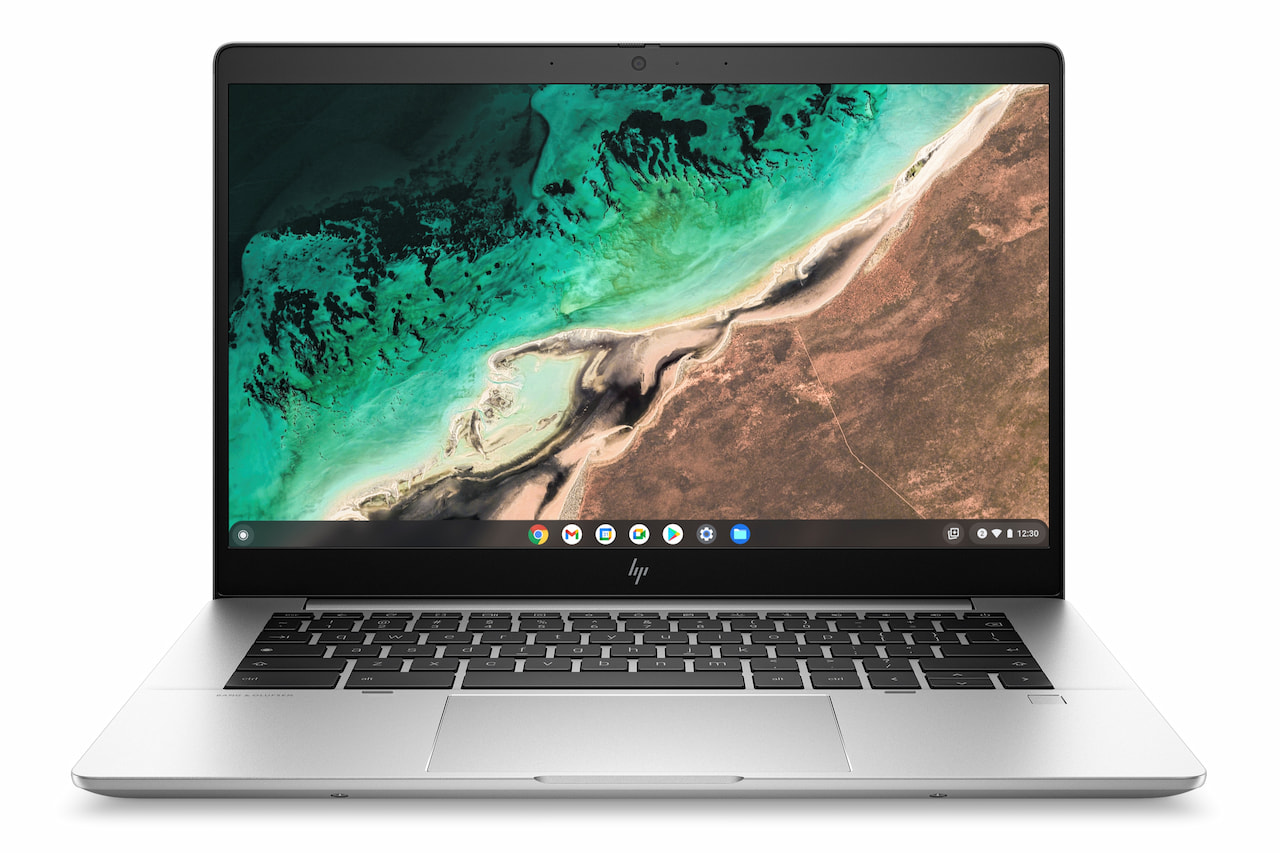 All other options are essentially the same as the Intel version: The same choices for the display, memory, storage, and connectivity. Even the smart card reader is here.
This AMD-powered model gets Chrome OS software upgrades through June 2030 as well. You'll see it in June with a slightly higher starting price of $559.
I'd consider this version if you or your employees expect to take advantage of the Parallels Desktop for Chrome OS license. It's nice to have more CPU cores that you can devote to a virtual machine running Windows on Chrome OS. It's also worth noting that consumer models of these devices will follow, although likely with the removal of the smart card reader. Pricing and availability are still unannounced.