After seeing a 15 percent discount in July, Lenovo's newest Chromebook is now even cheaper. Thanks to a direct Lenovo ThinkPad C14 Chromebook sale, you can get one of the most powerful 12th gen Intel Chromebooks for 35 percent off. That brings the $1,019 price tag down to $662.35.
And just this morning, I thought $100 off the Asus Chromebook Flip CX5 was going to be the best deal of the week. That is a good deal if you're looking for a 16-inch Chromebook without keyboard backlighting and a fingerprint sensor. You won't have to make those compromises with the Lenovo ThinkPad C14 Chromebook sale, although you'll pay a little more.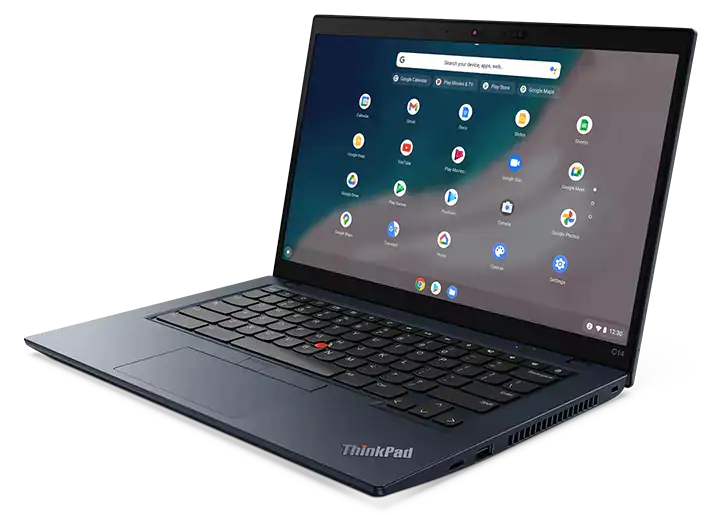 That's because this new Lenovo Chromebook does have a backlit keyboard. not to mention that fingerprint sensor. And if you're familiar with Lenovo's keyboard history, you know it's great for typing.
There are more benefits too though. Instead of the 12th gen Intel Core i3 in the discounted Asus, you're stepping up. All the way to a 12th gen Intel Core i5, and not the "base" Core i5. The Lenovo ThinkPad C14 Chromebook runs on the Core i5-1240U, which is the highest chipset in Intel's U-series of Core i5 chips.
That means the clock speeds are high for more performance, although that could negatively impact battery life. It's going to depend on the Chromebook workload and how much of it can be offloaded to the 8 efficiency cores. A pair of performance cores kick in as needed. This chipset also supports Intel Iris Xe graphics, which you'll only need for Steam gaming in the future. It might come in handy for some graphically intense Android games too though.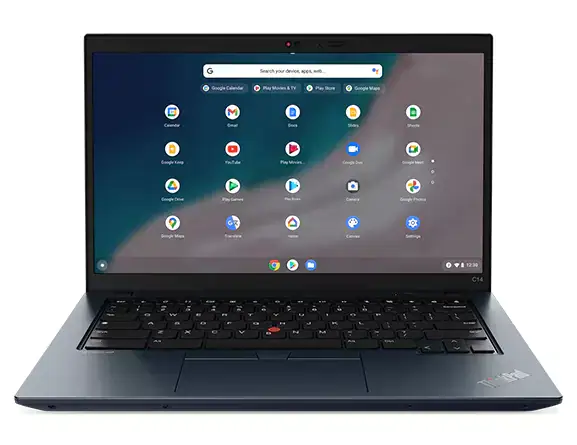 If there are any corners cut here, I think it's in the display. Yes, the 60Mhz, 14-inch anti-glare IPS screen does have 1920 x 1080 resolution. The brightness levels are just an average 250 nits though.
But everything else is worth it at this sale price on the Lenovo ThinkPad C14 Chromebook. You still get a 1080p webcam and privacy shutter. There are a pair of USB Type-C ports, one of which supports Thunderbolt 4.0 if you need it. Those complement the single USB Type-A port, full-sized HDMI 2.0 port, and microSD card slot. Plus this model has the expected 8 GB of memory and a generous 256 GB NVMe SSD for storage.
Frankly, this is one of the best-equipped 12th gen Intel Chromebooks.
I actually have a Lenovo ThinkPad C14 Chromebook review unit at the home office. However, I can't share any thoughts just yet. I've been using the CTL Chromebook PX14EX I have on loan and prefer to focus on one device at a time. I'll be wrapping that review up soon though, and then it's on to this Lenovo Chromebook.
About the author
Kevin C. Tofel has covered technology since 2004. He's used ChromeOS since Google debuted the CR-48 in 2010, reviewing dozens of Chromebooks since then. He worked for Google's Chrome Enterprise team from 2016 to 2017, supporting the launch of Android app support. In his free time, he uses Chromebooks to learn software engineering at
Launch School
. In 2019, Kevin joined the CS Curriculum Committee at his local community college.
Liked this content? Subscribe for the free, weekly newsletter