Microsoft releases Minecraft for Chromebooks. Who needs the metaverse?
After reports of some early access beta testing, Minecraft for Chromebooks officially arrives today. This version is still in limited access availability but opened up to a wider audience than previously reported. Your Chromebook will have to meet certain hardware requirements but they're quite reasonable. And you'll have to pay for the game of course. It's $13.00 if you already own Minecraft for Android and $19.99 in a bundle with both the Android and Chromebook versions for new buyers.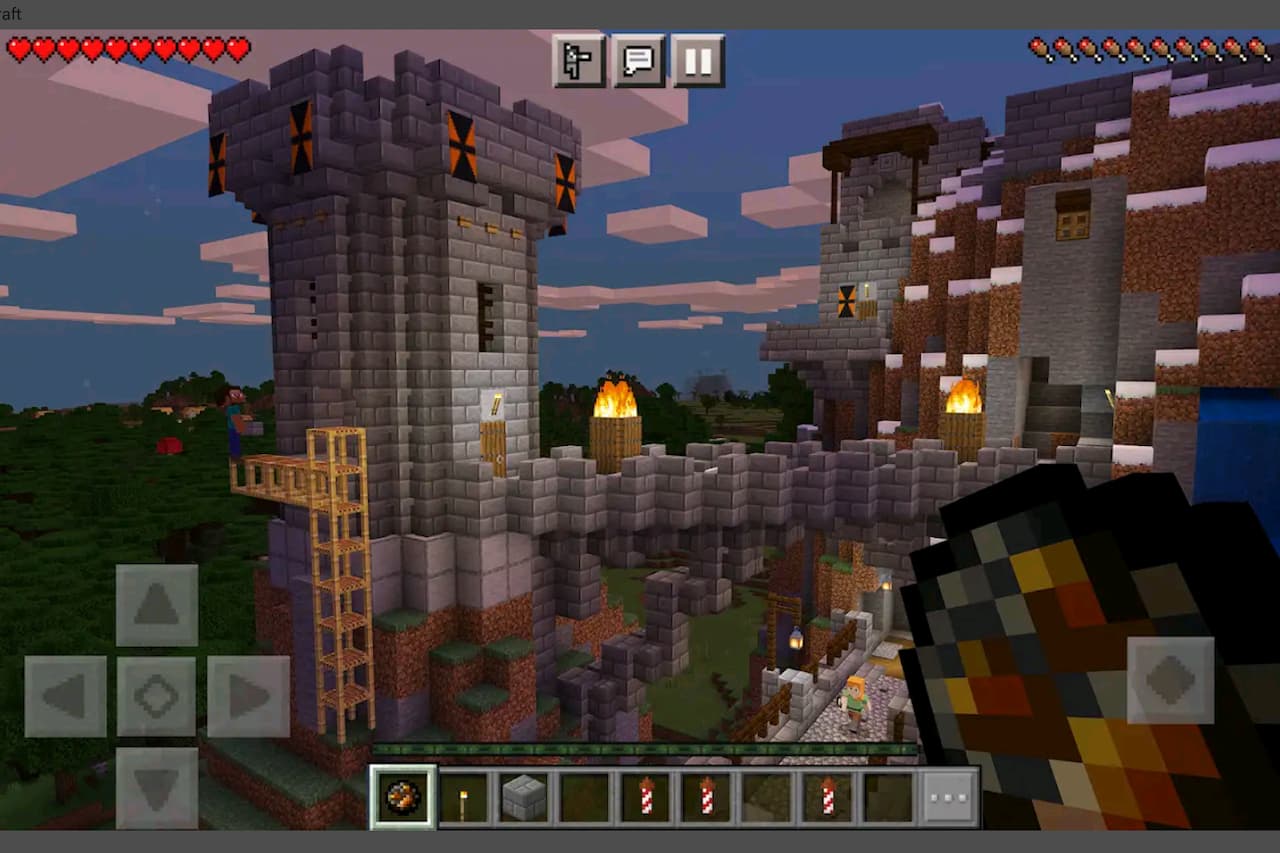 In terms of device requirements, these are the current minimum specifications, which could change over time:
ChromeOS 111, which started rolling out last week to most supported devices
An Intel Celeron N4500, Intel i3-7130U, Mediatek MT8183, Qualcomm SC7180 or better
4 GB of memory
At least 1 GB of free, local storage capacity available for the game and maps
Those hardware requirements means that Minecraft arrive on Chromebooks going back several years. The Core i3 minimum, for example, is a 7th generation Intel processor that's about 6 years old. The MediaTek and Qualcomm chips are in devices such as the Acer Chromebook Spin 513 and the $259 HP Chromebook 11b, for example.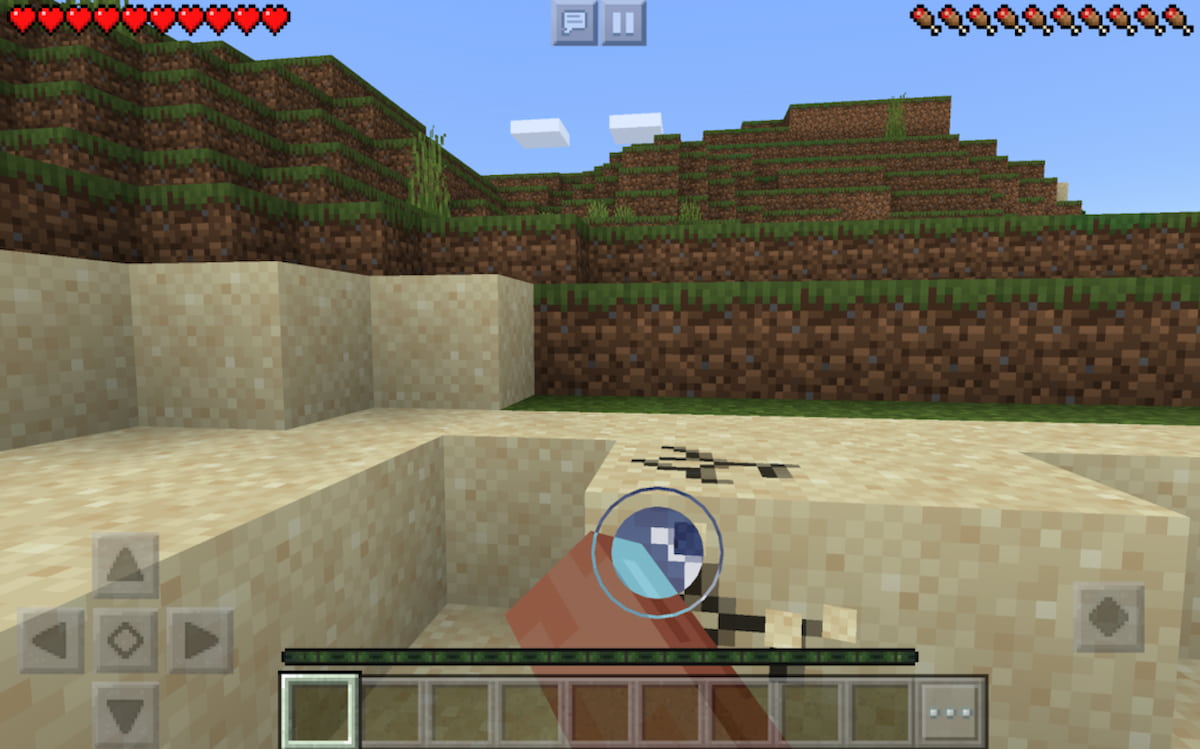 For now, Minecraft for Chromebooks doesn't have all of the latest features and add-on content. That's in the works as Microsoft gets testing data from early access players. And those features will be made available in the future.
Here's how Microsoft describes it:
"We can't wait to share the upcoming Trails and Tails update with Chromebook users and make Minecraft playable across even more devices. The full version of Minecraft for Chromebook will feature the update once it has been released, meaning you'll get to meet the new mobs, nab the new blocks, and journey in search of new biomes! Plus because we believe that play is better together, you'll be able to cross-play Minecraft: Bedrock Edition from your Chromebook with friends on any device! Share a camel ride with a companion, leave cryptic notes on hanging signs, or even go on a group hunt for sniffer eggs – the choice is yours."
Since the minimum requirements are fairly easy to meet, I hopped on an older Chromebook that has ChromeOS 111. Sure enough, the Google Play Store has the $13 Minecraft for Chromebooks offer for it.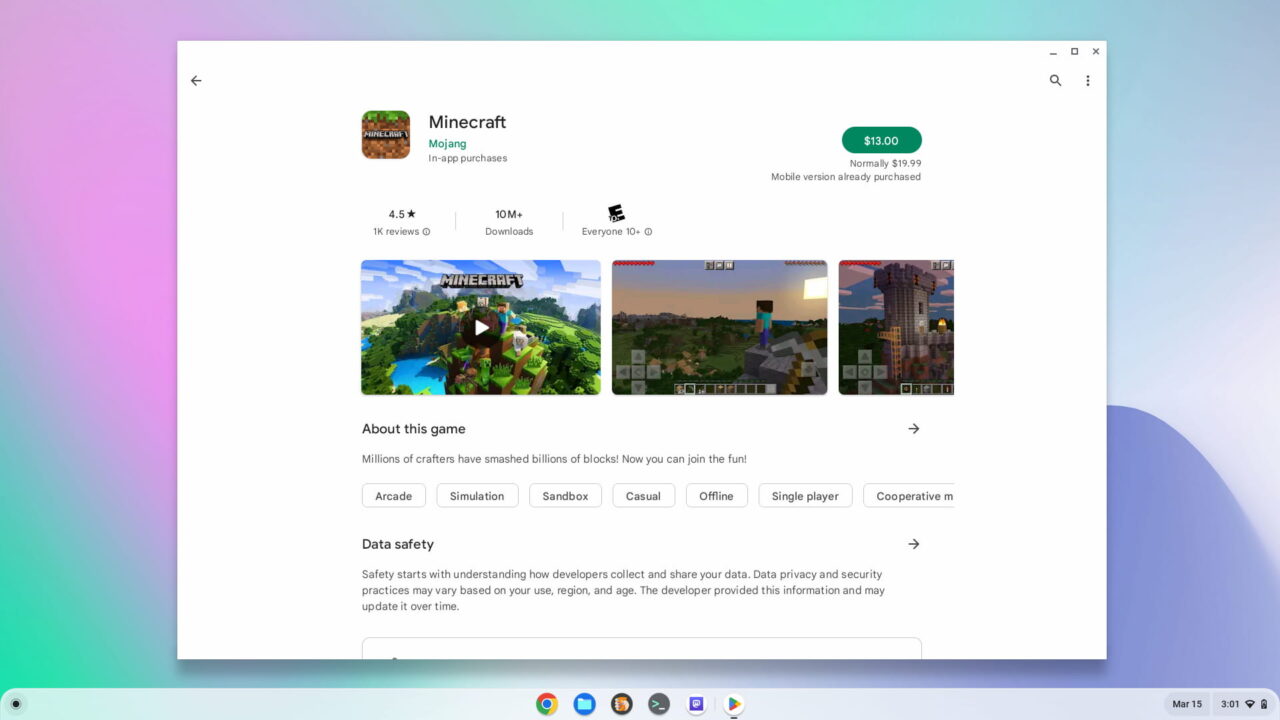 I previously purchased the Android edition for testing. I don't play Minecraft so I probably won't drop the $13 for the Chromebook version.
Note that you still need a Microsoft account to play Minecraft for Chromebooks. That's no different from the Minecraft Education edition that requires a Microsoft education account. The only difference now is that you can use any Microsoft account to play the game on your Chromebook.