Performance boosts for Chromebooks, Chrome browser on the way
A new Setting called Performance will add performance boosts for Chromebooks and the Chrome browser on all supported platforms. The Performance settings will include a similar feature recently added to Chromebooks and also a new function to boost overall Chrome performance.
Two performance boosts for Chromebooks and the Chrome browser
I found references to the new Performance option that will eventually appear in Chrome settings in Google's Chromium code log. The first is a Battery Saver feature and the second is called "High Efficiency Saver". The two do different things but combined, can boost the performance and battery life of Chrome and ChromeOS devices.
What Battery Saver will do
The Battery Saver code says this function "conserves battery power by limiting background activity and visual effects, such as smooth scrolling and video frame rates." In its current state, it appears users can enable the feature and also set a battery threshold level.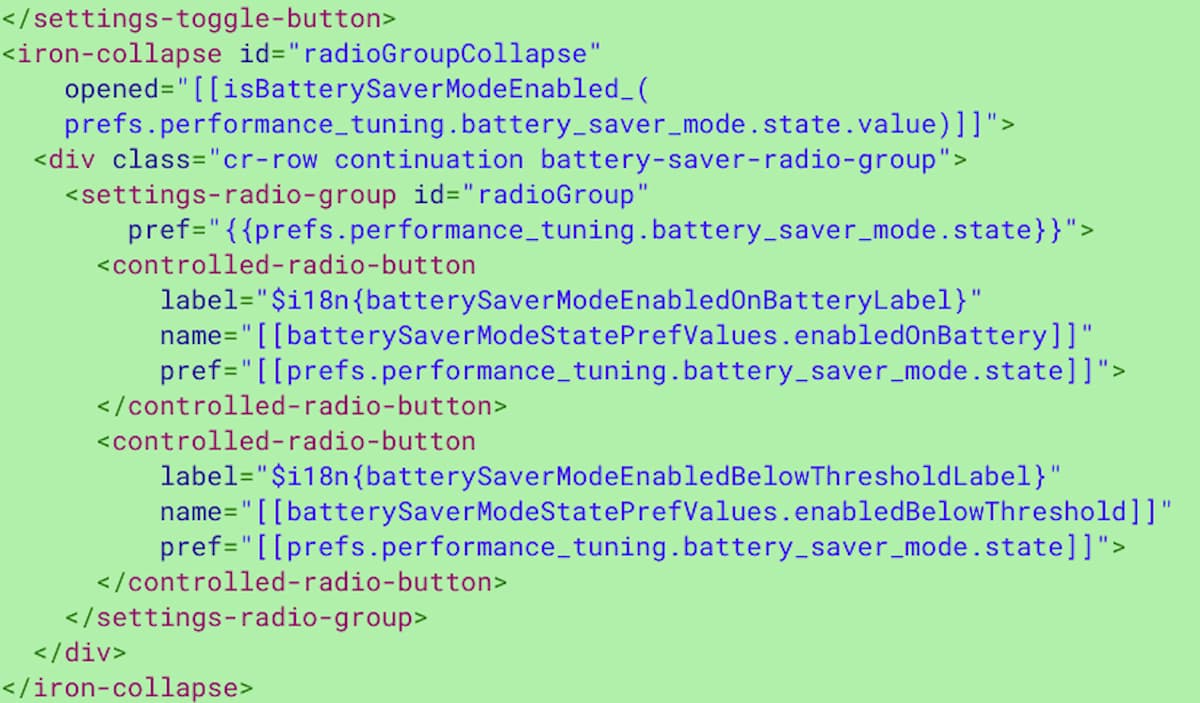 Presumably, when your battery charge is below that level, Battery Saver mode will kick in to extend the life of your Chromebook or your computer running Chrome. Of course, in the latter case, other applications and operating system resources will still impact battery life. This is related to, but different from, the new Adaptive Battery feature added to Chromebooks on ChromeOS 105.
How High Efficiency mode will work
The High Efficiency code says the feature "reclaims memory from tabs you aren't actively using. This frees up your computer's resources for other tasks and keeps Chromium speedy. Inactive tabs appear empty and automatically reload when you click them."
How will this work? Currently in three ways.
Thresholds are set for the number of open tabs, how much "jank" (when software is sluggish to respond), and how much memory is being used by the system. When one or more of these thresholds are crossed, ChromeOS or the Chrome browser will start freeing up system memory and other resources to speed things up. The obvious downside is that some open tabs may reload when you make them active again.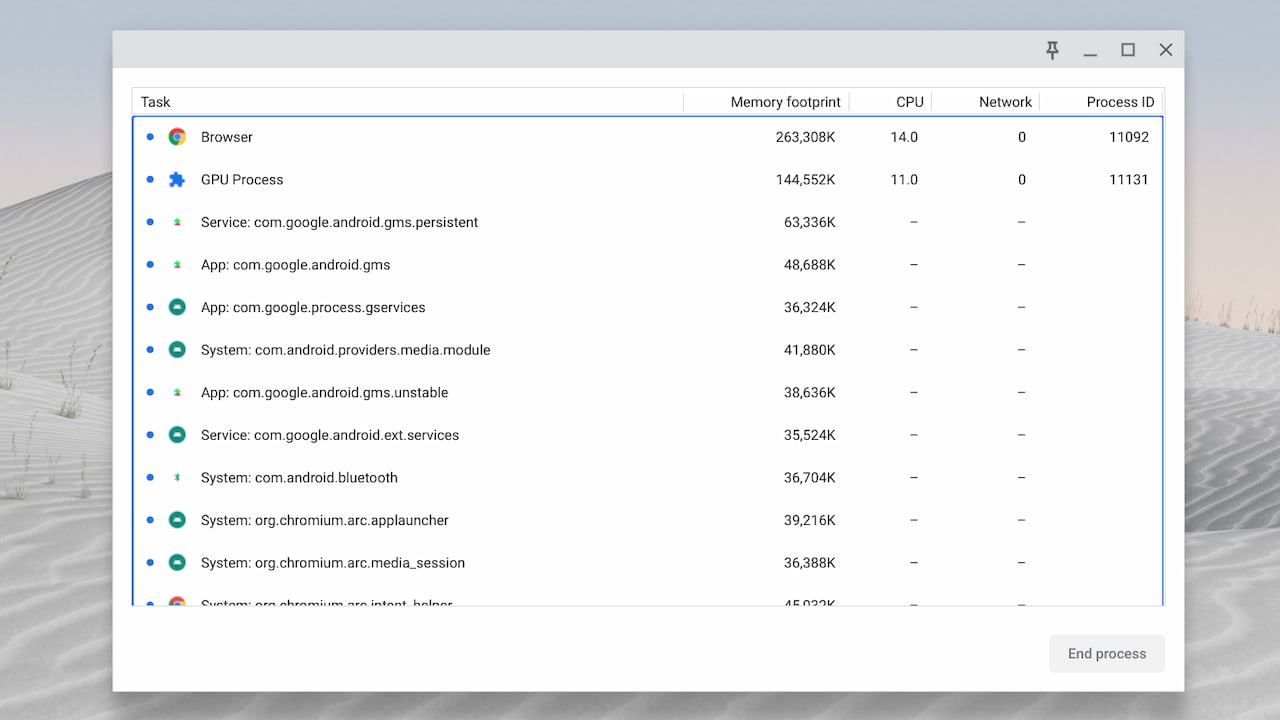 Prior to widespread rollout, these features will be hidden behind experimental flags. I saw one of them just today when updating a Chromebook to the ChromeOS 107 Dev Channel. Enabling it did not cause the new Performance option to appear in my device settings, however.
I even checked the internal URL for this in my browser but no dice yet. Eventually, it will appear chrome://settings/performance, which is a shortcut to the standard Chrome Settings menu options.
Note that while this feature is for both Chrome and ChromeOS, it will appear in the Chrome browser on Chromebooks. So you won't see it in the Settings for ChromeOS. That's because Google has been working to decouple the browser from ChromeOS with Lacros, which I've described in detail here.
Update: Twitter user Leopeva64 saw this update in the ChromeOS Canary Channel earlier in the month and shared screenshots of what the new Performance Settings will look like: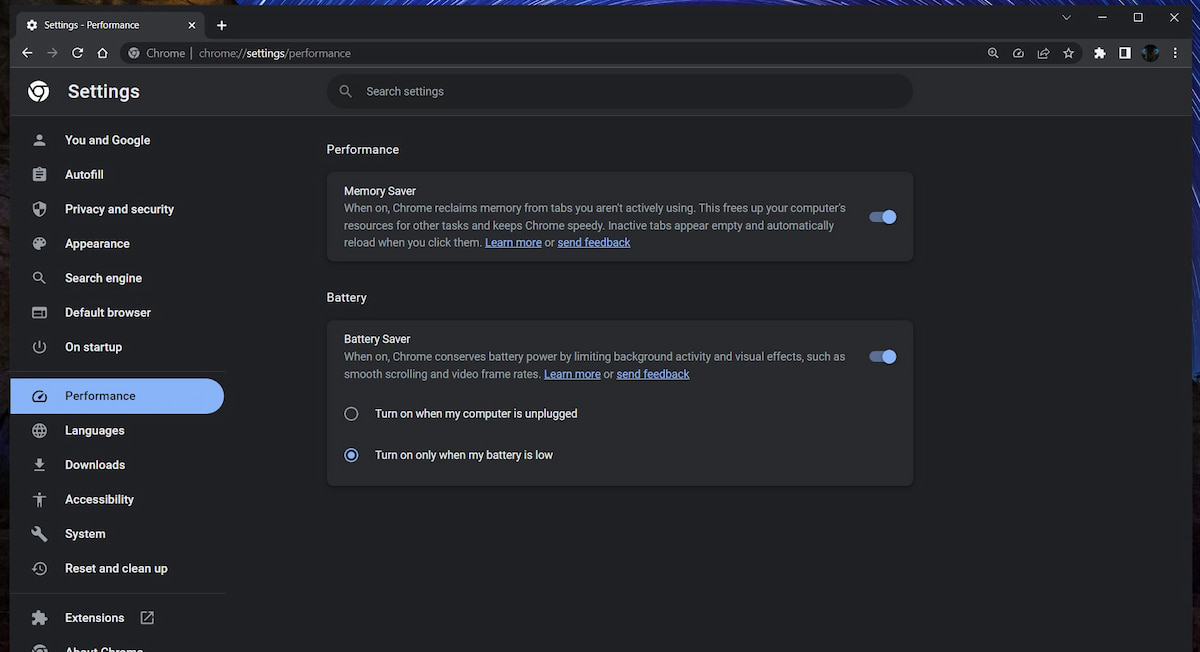 Also of note are additions to the Chrome omnibox in relation to these options: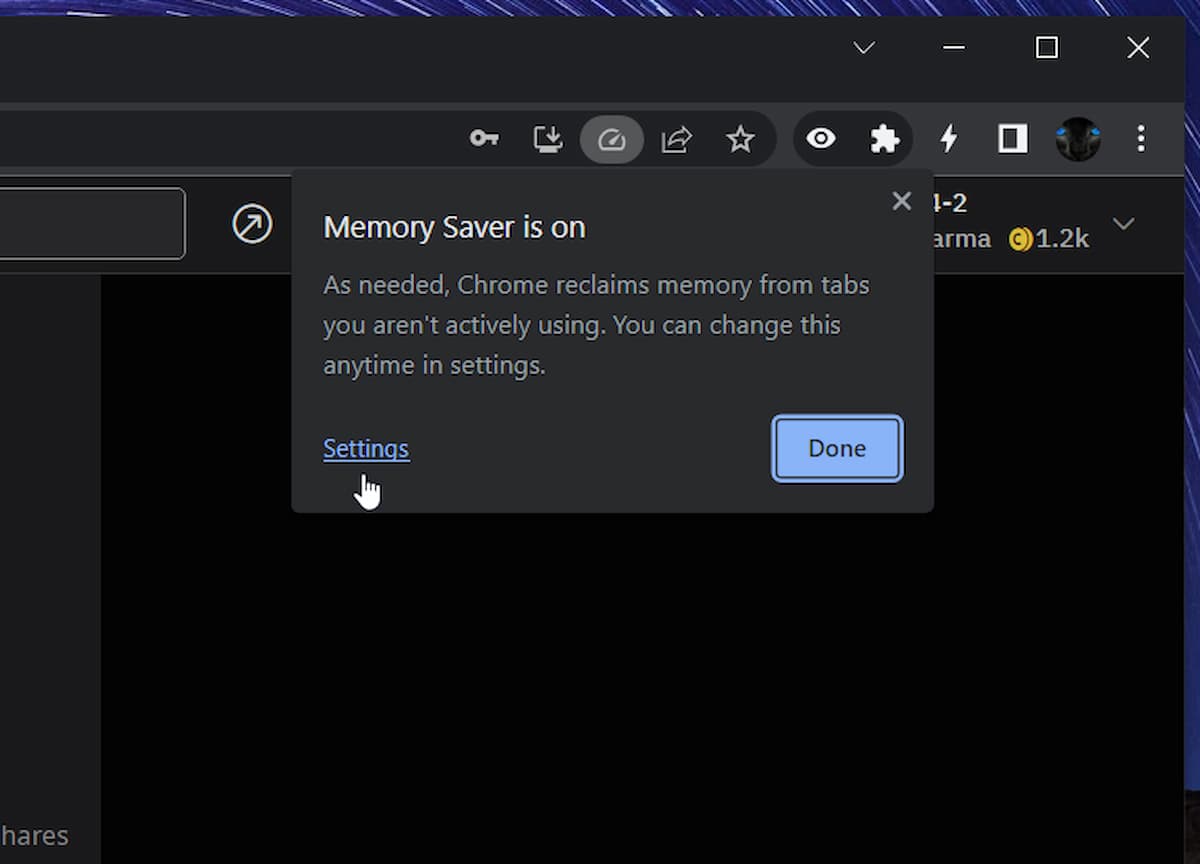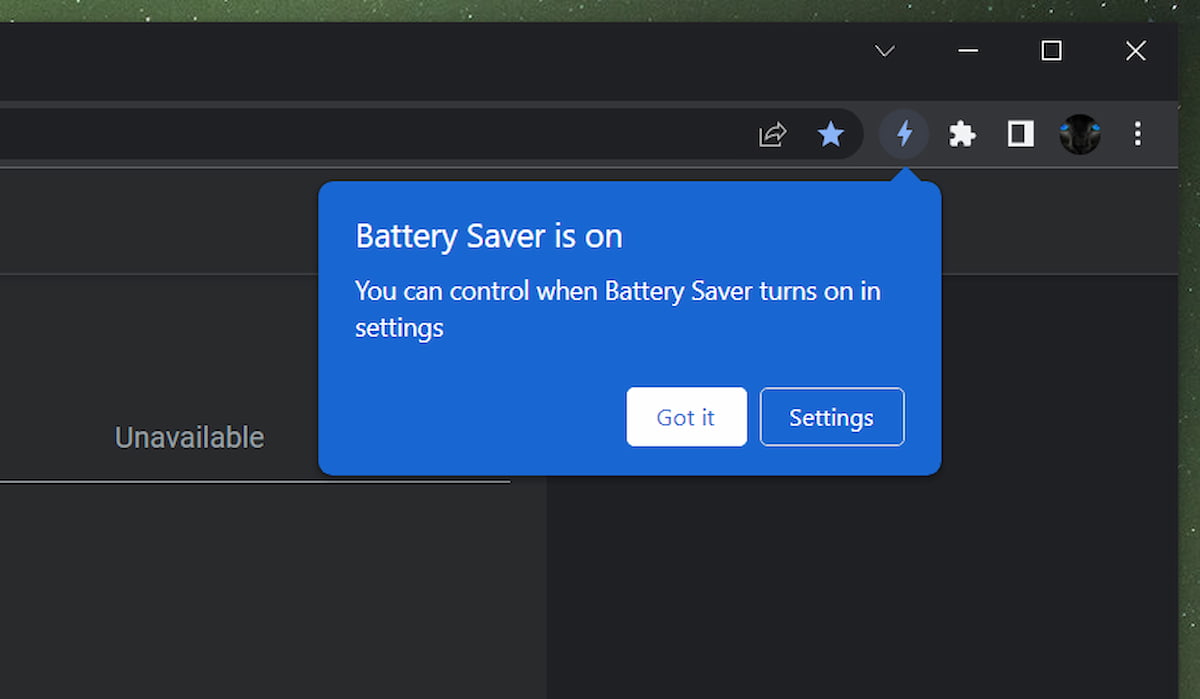 Updated at 10:07am EDT on September 20, 2022 with additional images.