Specs of the MediaTek Kompanio 1380 for Chromebooks announced (updated)
Since CES a few weeks ago, I've been wondering about the upcoming MediaTek Kompanio 1380 chip that will power the 2022 Acer Chromebook Spin 513. Today, MediaTek offered a few more details about the silicon. And yes, it should be a very capable processor.
The MediaTek Kompanio is definitely meant specifically for Chromebooks. The design is largely what I expected: an octa-core chip with four Cortex A-78 cores meant for high-performance computing. Each of these cores is capable of running at a super speedy 3 GHz clock speed, although they may be limited to help with battery performance in the Acer Chromebook Spin 513. Also helping battery life is the fact that the chip is built on a small 6-nanometer process.
For reference, the current Qualcomm Snapdragon 7c compute platform found in some Chrome OS tablets is built on the older Cortex A-77 architecture. Moving to an A-78 design brings the Kompanio 1380 up to a more recent, power-efficient standard while also boosting performance.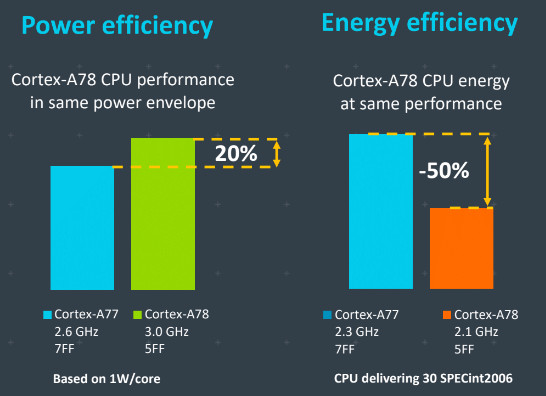 Along with the CPU, a hexagon-core Mali-G57 GPU handles the graphics. This isn't the fastest set of GPU cores but should still be more than adequate for traditional Chromebook use. This part of the package will let you power up a pair of 4K displays at 60 frames per second. Supplementing both is support for quad-channel LPDDR4X memory up to 2133 MHz.
I did inquire as to the remaining four CPU cores as I'd expect them to be of the Cortex A-55 type. These would be efficiency cores for tasks that don't require the power of the A-78 cores. As of the time of writing, I did not hear back. Update: A MediaTek representative responded and confirmed there are four Cortex A-55 efficiency cores.
If this configuration sounds familiar, it's because I speculated nearly exactly that earlier this month. I based my thoughts on these MediaTek Kompanio 1300T chip specifications:
The Kompanio 1300T chip is built on TSMC's 6nm process technology and integrates an octa-core CPU with high performance Arm Cortex-A78 cores and power-efficient Arm Cortex-A55 cores. In addition, its high performance nine-core Arm Mali-G77 MC9 GPU provides premium computing performance and supports high frame rates for longer, smoother gaming.
Aside from the open question on the efficiency cores and the different GPU cores, these two chipsets are very similar. And the Kompanio 1380 will bring WiFi 6 / 6E and Bluetooth 5 to Chromebooks as well, not to mention AI capabilities as part of the package.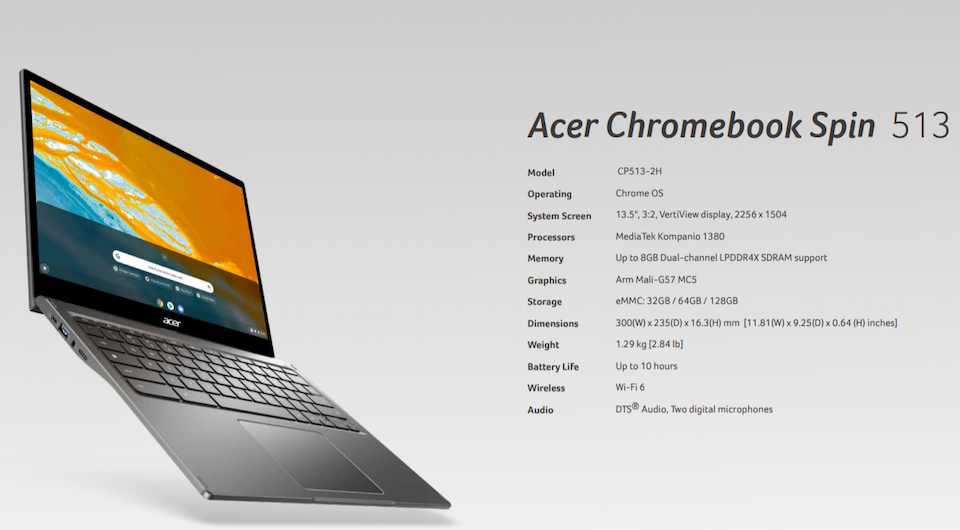 What does this all mean? Pretty much what I said earlier this month.
The MediaTek Kompanio 1380 "may be the most powerful ARM-based Chromebook to date, closing the gap between those and the many Intel-powered Chrome OS laptops on the market." We'll find out when the Acer Chromebook Spin 513 and other Chromebooks with this chip arrive.
Updated at 4:30 pm to reflect details on the four efficiency cores.