Why the new Acer Chromebook Spin 513 could set the stage for 2022
The 2022 Consumer Electronics Show is underway and Acer is first out of the gate with new Chromebooks. There are three but the main one that caught my eye is the new Acer Chromebook Spin 513. Like its predecessor, it's powered by an ARM chip. However, this isn't a Qualcomm Snapdragon 7c inside. This will be the first MediaTek Kompanio 1380 Chromebook, bringing what may be the best ARM-based silicon yet to Chrome OS.
Before hitting the chipset, let's go over the basics of this refresh. Instead of a widescreen display like on the prior model, the 2022 Acer Chromebook Spin has a 13.5-inch touchscreen with a 3:2 aspect. Acer calls it a "VertiView" screen because you get more vertical screen space to work with.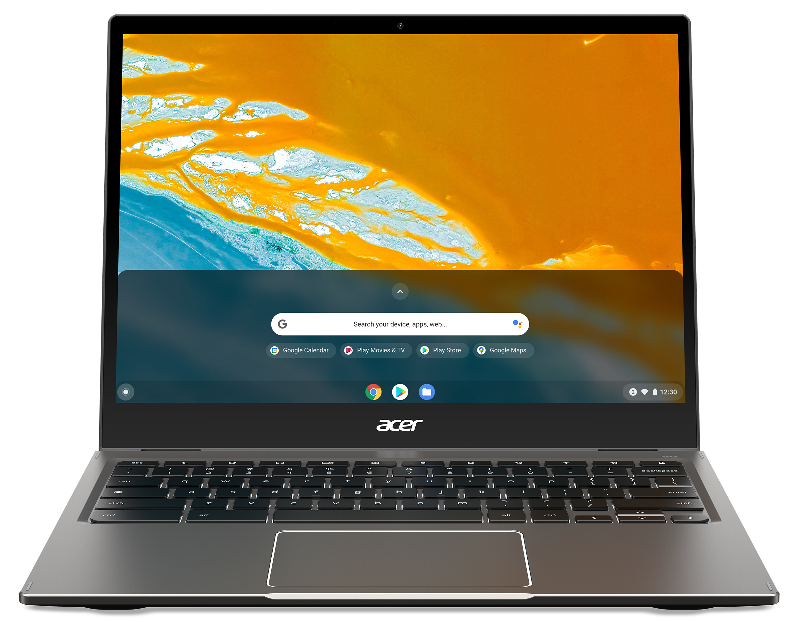 And that screen gets a resolution boost from the old 1080p resolution. This year the display offers 2256 x 1504 resolution, the same as the Acer Chromebook Spin 713 that was my 2021 Chromebook of the year pick. My current daily driver, the old Acer Chromebook Spin 13 has the same aspect ratio, screen size, and resolution, which suits me well.
This 2-in-1 has a backlit keyboard and what appears to be a reasonably large trackpad. Wi-Fi 6 support is inside, which is a nice upgrade if you have a compatible router. I'm sure Bluetooth is there too, but it's not mentioned on the official specifications page, as shown below: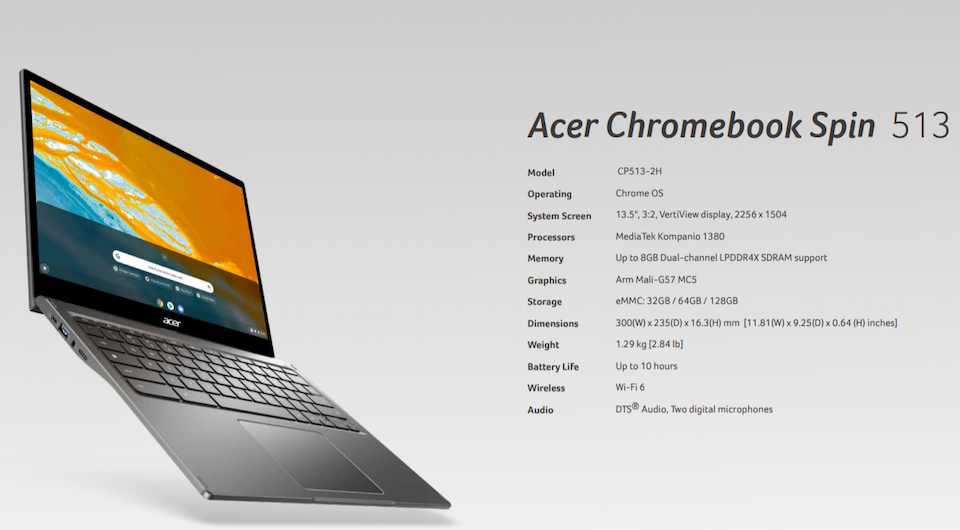 The memory and internal storage capacities don't quite wow me, but again, this is an ARM-based Chromebook. With "up to 8 GB" of memory, I anticipate a base configuration with half that. There's no speedy NVMe SSD local storage either: It's eMMC all the way with either 32, 64, or 128 GB of capacity. There looks to be a USB Type-A port and USB Type-C on the left with another Type-C on the right, along with a microSD card slot. The overall chassis appears slightly redesigned to keep this laptop thin and light, weighing under three pounds.
Expect a starting price of $599.99 when the Acer Chromebook Spin 513 hits the U.S.A. in June. It will arrive overseas in April for 649 Euros.
Now, about that MediaTek Kompanio 1380. MediaTek hasn't provided any specs (yet) but we know from prior information, the old MT 8192 and MT 8195 chips are part of the Kompanio 800 and 1000 series. We also know that a powerful MediaTek Kompanio 1300T was announced in July although the company said at that time it was for Android tablets. Hence the "T", I suppose.
Still how much difference can there be between the 1380 and 1300T series?
Here's what MediaTek said about the 1300T:
The Kompanio 1300T chip is built on TSMC's 6nm process technology and integrates an octa-core CPU with high performance Arm Cortex-A78 cores and power-efficient Arm Cortex-A55 cores. In addition, its high performance nine-core Arm Mali-G77 MC9 GPU provides premium computing performance and supports high frame rates for longer, smoother gaming
Cortex A-78 is the newest and most power-efficient ARM architecture for high-performance cores. So too is Coretex A55 when it comes to churning through less complex tasks.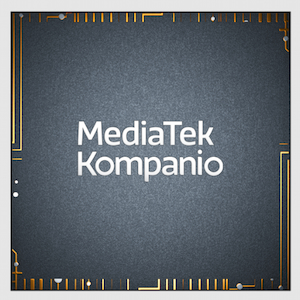 That's important considering even the second-generation Qualcomm Snapdragon 7c uses the Cortex A-76 architecture built on an 8-nanometer process. The newer A-78 inside the 1300T uses a 6-nanometer process. So the transistors are more densely packed, which helps reduce power while also boosting performance.
Without full specifications of the Kompanio 1300 available, we can only make educated guesses on the silicon. It's at least part of the same family of chips as the 1300T.
Still, we do know from Acer's press release that this MediaTek Kompanio 1300 Chromebook has an octa-core chipset, just like the 1300T. Perhaps these aren't the newest Cortex A-78 cores, but surely, they're at least Cortex A-77. Dropping to the A-76 would be a two to three-year regression and not worth upgrading the Acer Chromebook Spin 513 from last year's model.
Oh and that Mali-G57 MC5 GPU is the same one used in MediaTek's Dimensity 1000C processor. Based on that, I see it's a five-core GPU chip capable of powering "ultra-fast 120Hz single displays up to FHD+ resolution". I don't think this new Spin 513 will have a 120Hz display, but that does suggest some decent graphical prowess.
Specifics aside, I expect the new Acer Chromebook Spin 513 brings a noticeable performance jump over last year's model with the Snapdragon 7c. If so, this may be the most powerful ARM-based Chromebook to date, closing the gap between those and the many Intel-powered Chrome OS laptops on the market. More competition between the platforms would be welcome with true desktop-class ARM-powered Chromebooks.