Steam on Chromebook comes to the ChromeOS 117 Stable Channel
Just like everything else in ChromeOS 117, the Steam on Chromebook installer gets a face lift too. And you no longer need to be on the ChromeOS Beta Channel. I powerwashed the Framework Chromebook and updated to ChromeOS 117 Stable Channel. I still had to enable Steam using an experimental flag, but Steam no longer requires the Beta Channel. Here's how to get Steam on Chromebook running if you have a supported device.
Enable Steam on Chromebook with a single flag
Assuming you have a supported device and you're on the just release ChromeOS 117 Stable Channel, head to chrome://flags#borealis-enabledin your browser. Change the setting to "Enabled" and click the Restart button. Note that you may also want to enable the chrome://flags#borealis-force-double-scale option as well. If you don't and the Steam client app is small, this will fix that problem.
With the first flag enabled, search for "Steam" in your Chromebook Launcher. You should now see an option for the Steam installation. Select it to start the process.
Run through the new Steam on Chromebook installation
Here's where the face lift part comes in. All you have to do is watch it happen and click through any prompts.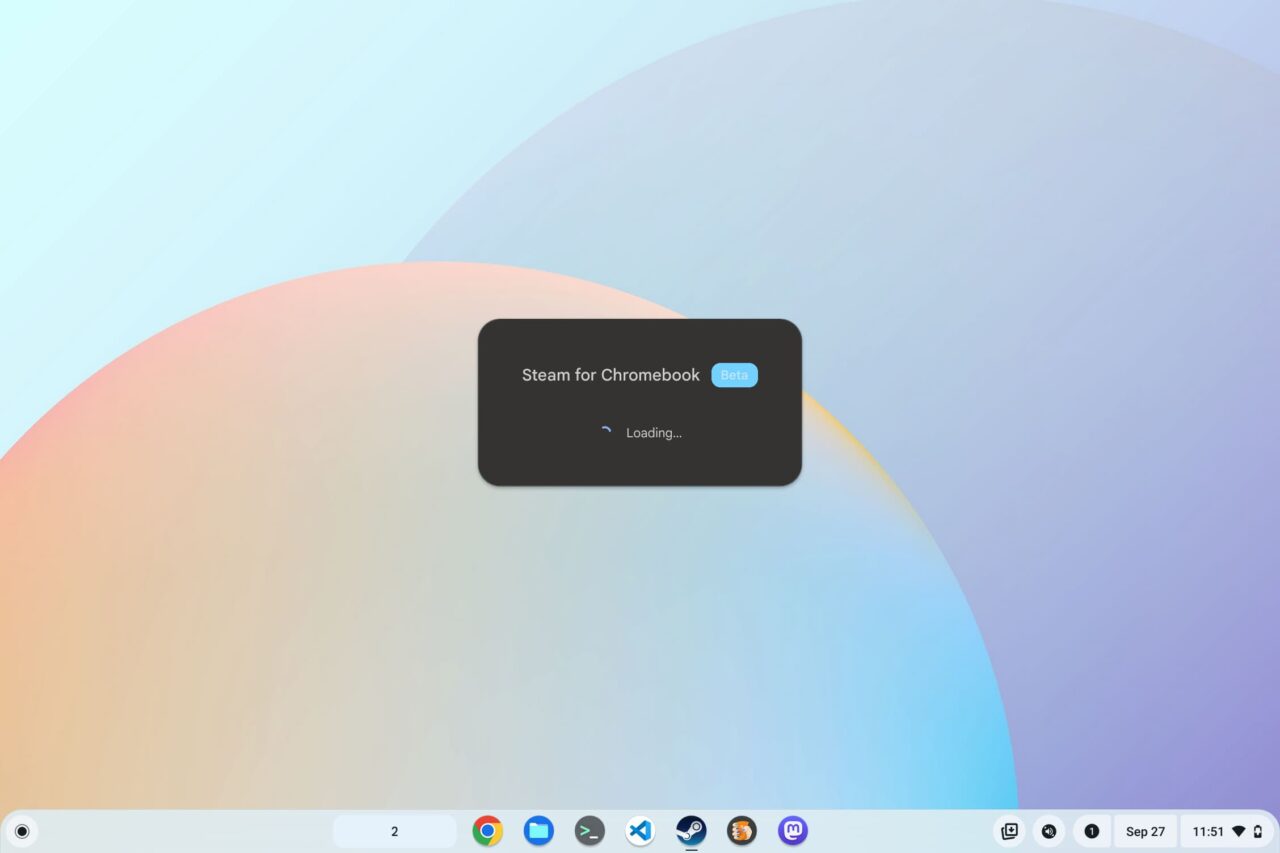 The installation process kicks off with the above information.
All you have to do is wait until the process automatically moves to the next step. You'll know when that happens because you'll be greeted by this screen, shown below.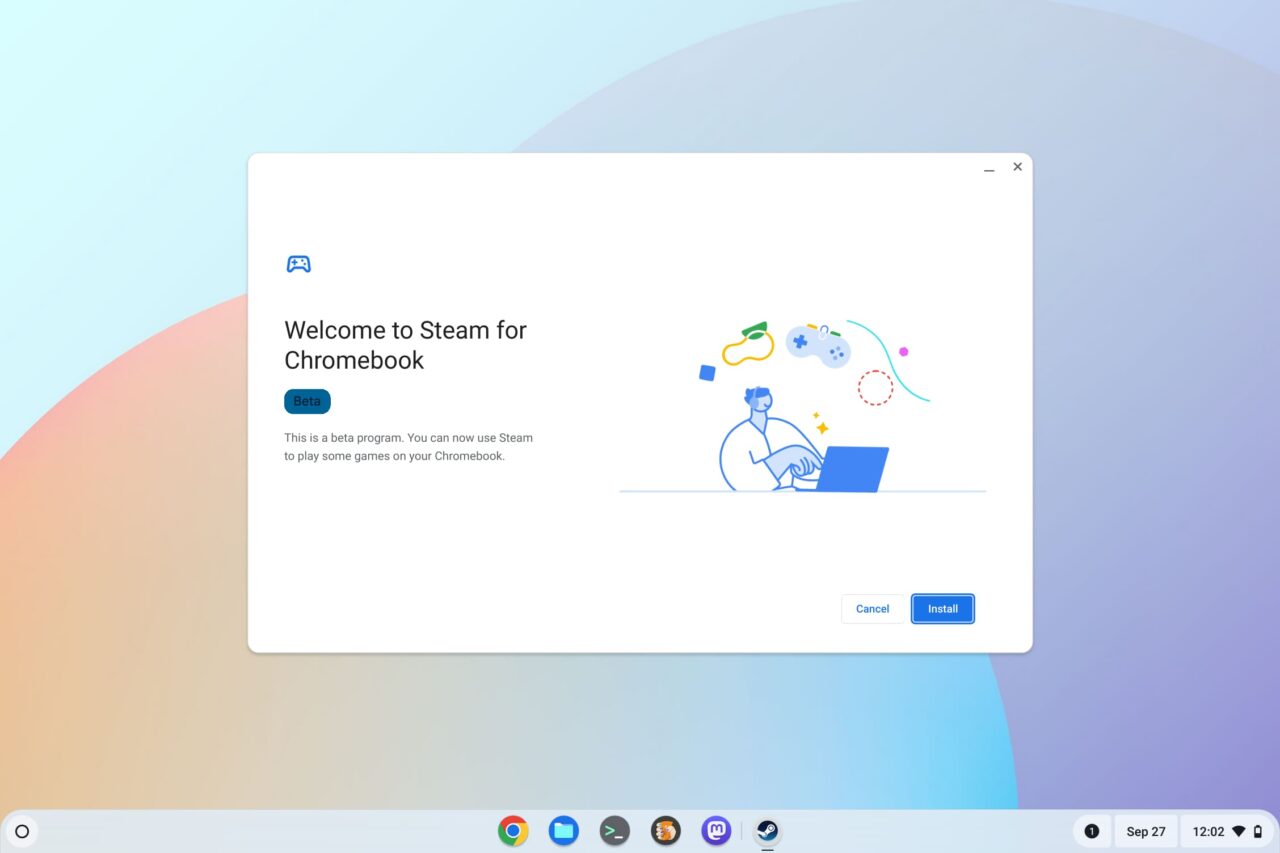 Click the "Install" button to begin the Steam client download process. Once you do, you'll see the download progress: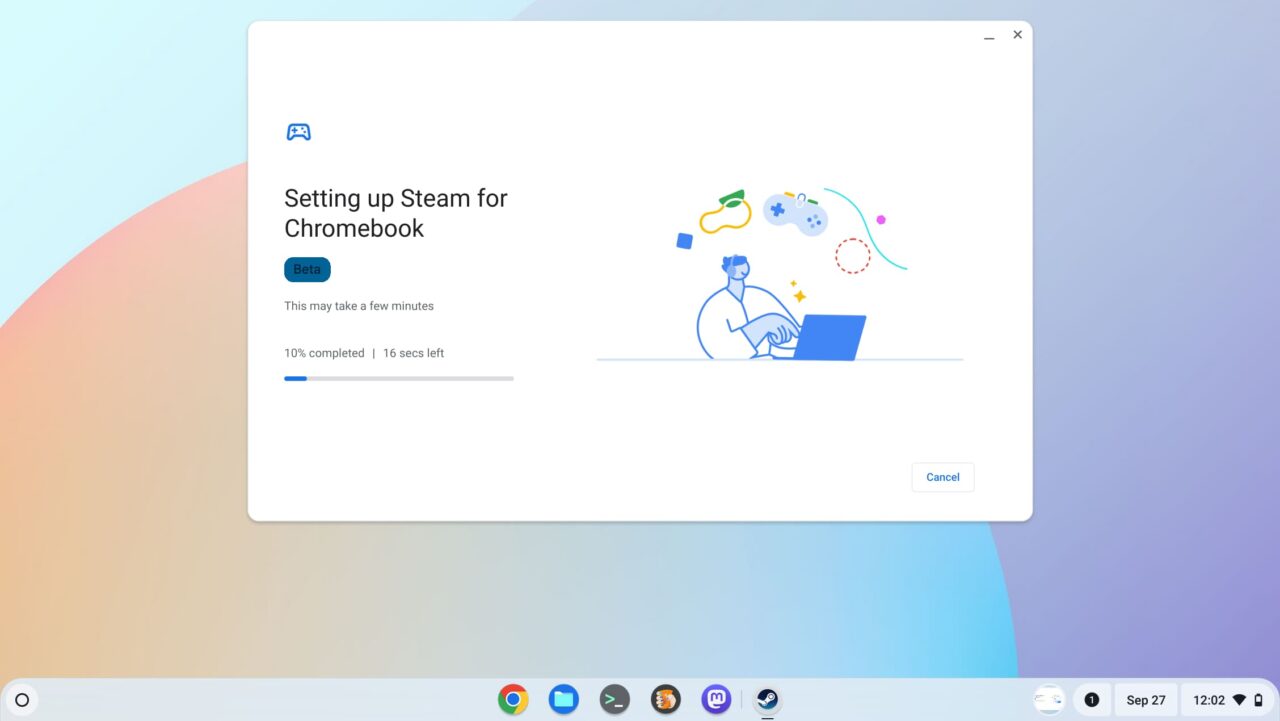 Once the installation process is completed, you'll get a confirmation screen. From here you can click the "Open Steam" button.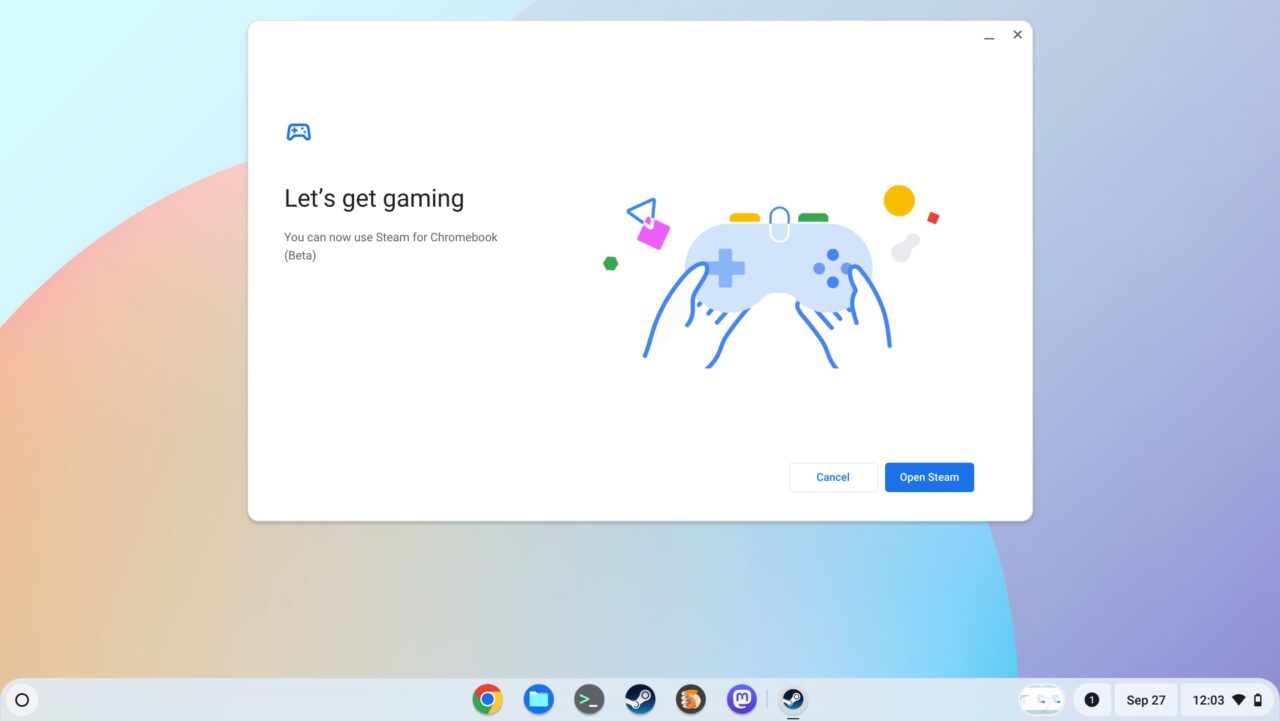 Playing Steam on Chromebook games
From here on out, playing Steam games on a Chromebook is no different than playing them on any other computer. Or the Steam Deck, for that matter, although that device has an custom interface optimized for a small display.
I still maintain that some people may be disappointed by playing Steam games on a Chromebook, depending on the game and their hardware.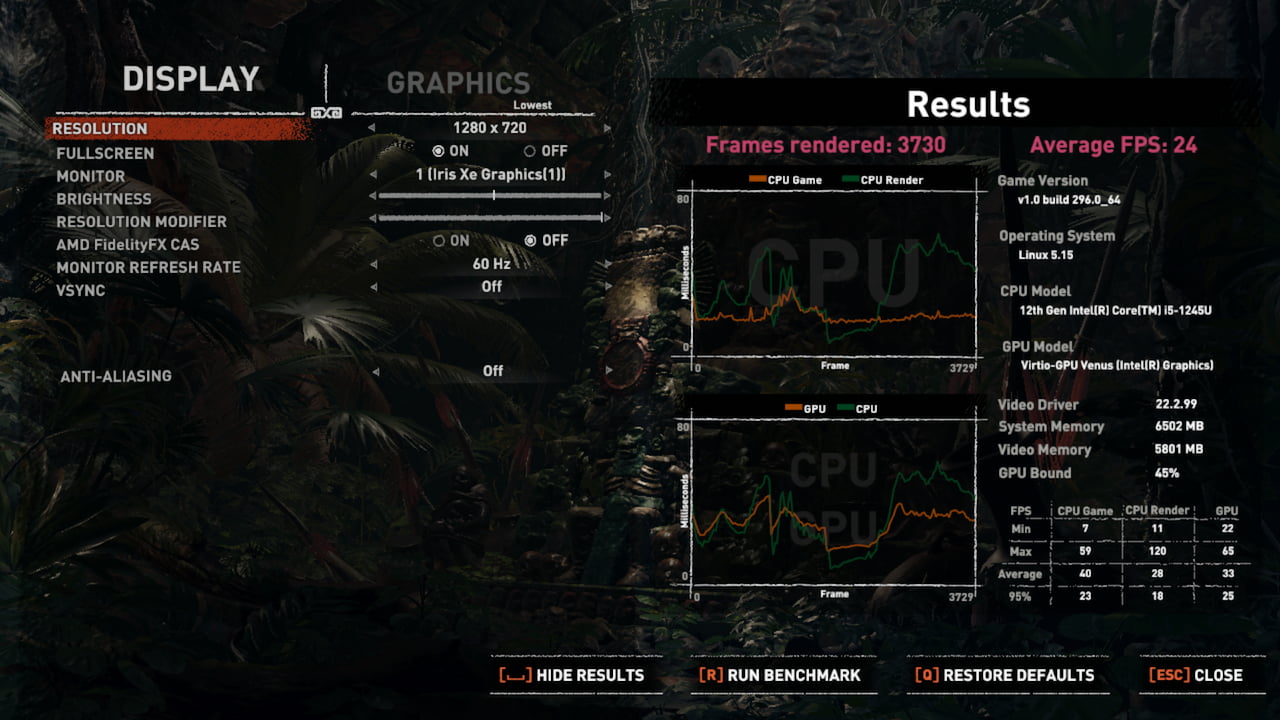 Make no mistake, if you're playing older games that don't require much in the way of graphics support, you'll be just fine. Trying to play the latest AAA titles that require the latest GPUs though? That's not going to be a playable experience from what I've seen so far.
Like I said before: Keep your expectations in check.