This Core i5 Chromebook Plus eligible laptop is down to $569.99
I'm a bit partial to the Acer Chromebook Spin 714 I bought last year as my daily driver. This laptop does appear on the Chromebook Plus upgrade list. In fact, I always run the Beta Channel of ChromeOS on it.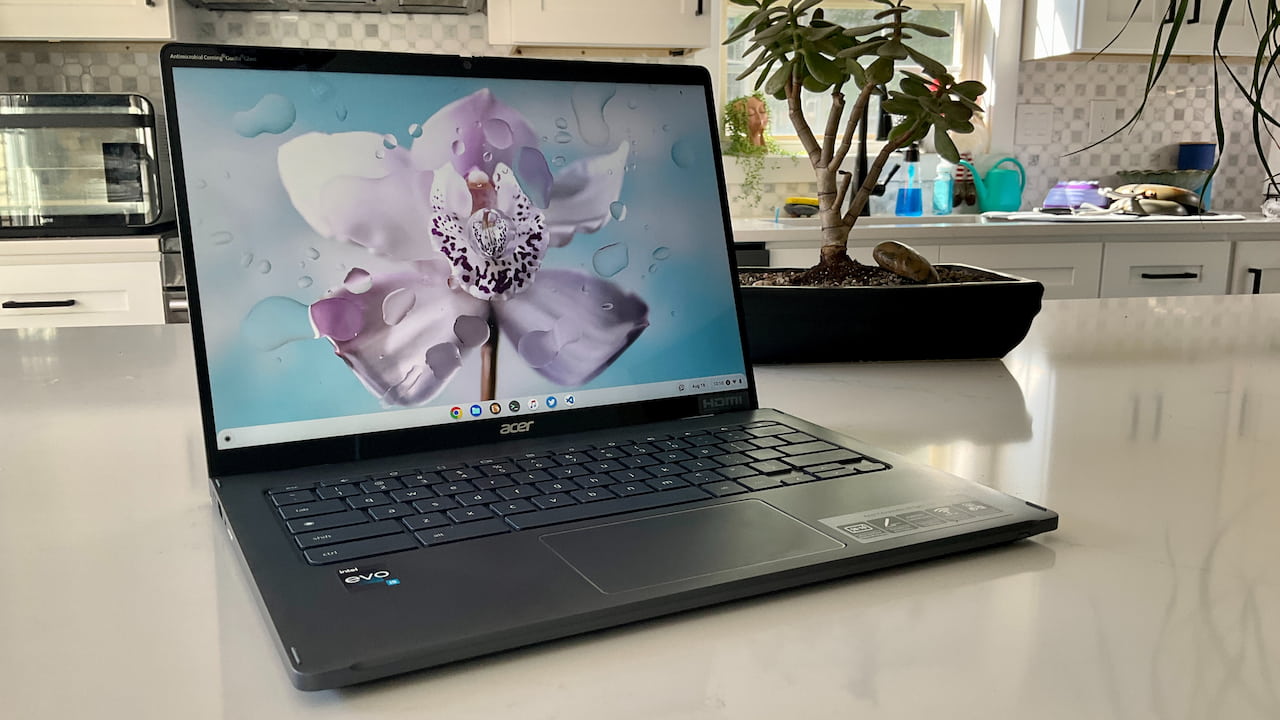 And with ChromeOS 118, I already have the Chromebook Plus software. But there's a newer model that exceeds the CPU and storage specs for Chromebook Plus standards. It's the 2023 Acer Chromebook Spin 714 that's currently discounted by $130.
That means if you want or need a higher performing laptop over and above the Chromebook Plus requirements, you've got a $569.99 option all this week at Best Buy. And that's not much of a premium to pay compared to the new Chromebook Plus models that start with a Core i3 and have 128 GB of storage.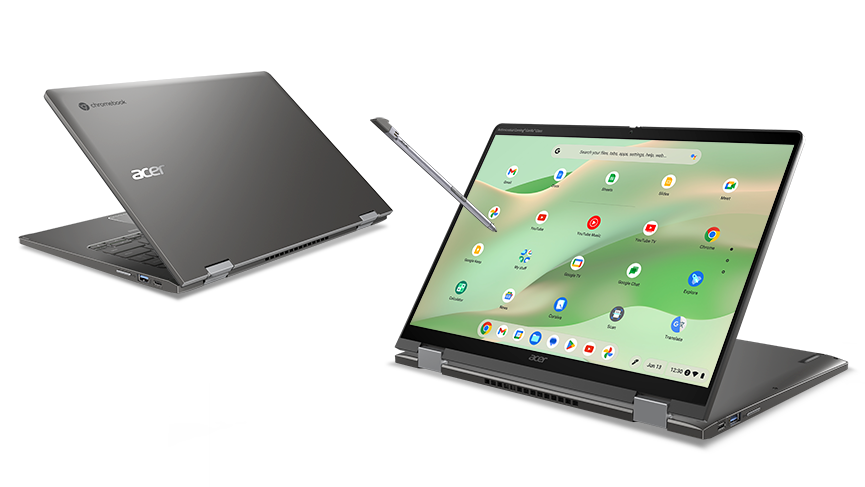 The 2023 Acer Chromebook Spin 714 runs on a 13th-gen Intel i5-1335U CPU with more cores and higher clock speeds.
No, you don't need that for basic web browsing. It will be handy if you run Android or Linux desktop applications though. This model also has a 256 GB PCIe Gen 4 SSD, which is faster storage than most Chromebooks. It also exceeds the 128 GB minimum requirement for the Chromebook Plus upgrade.
Aside from those two key elements, the Spin 714 covers the rest of what you want in a Chromebook Plus device.
The 14-inch touchscreen has a 1920 x 1200 IPS display with 340 nits of brightness, for example. There's 8 GB of memory and the previously mentioned local storage. You don't get a microSD card slot, which isn't present on last year's model either. That memory is dual-channel, which qualifies this laptop to use Intel's slightly better Iris Xe integrated graphics as well.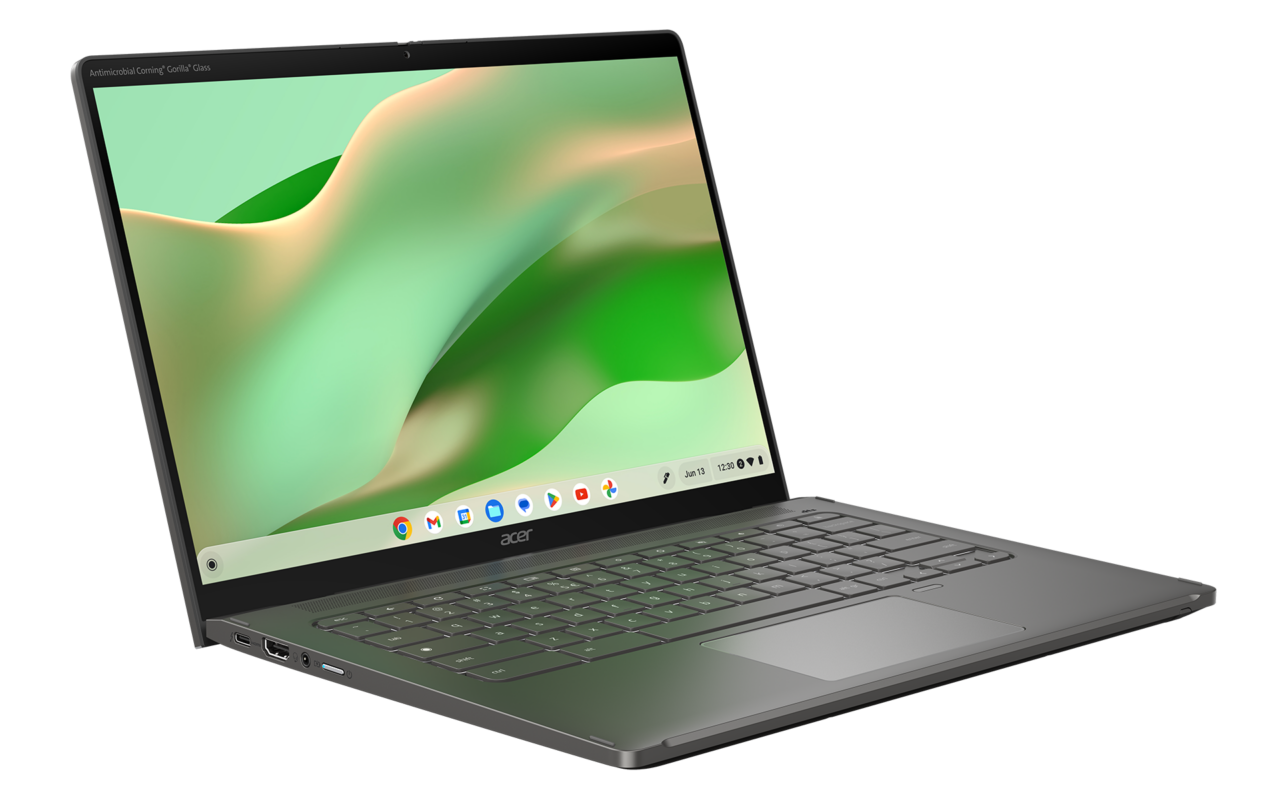 The keyboard is backlit and the 1080p webcam supports temporal noise reduction for cleaner looking video calls. And the port selection is at least average, if not above average.
There's a full-sized HDMI 2.1 jack, a pair of USB Type-C 3.2 ports and a single USB Type A. Surprisingly, the 2023 Spin 714 uses WiFi 6, not the faster 6E standard but that shouldn't be a show-stopper for most people.
Again, this Chromebook is overkill for basic and typical ChromeOS use. I tend to push my Chromebooks to the limit with Linux applications and programming activities. So this deal is right up my alley.
If you're like me, or you just want one of the best performing Chromebooks, I think the discounted price of $569.99 is more than reasonable.