Amazon Prime Day is here and I've already scoured the Chromebook deals. There are a few but one stands out as a great choice for nearly anyone. If I were in the market, I'd spend $359.99 during Amazon Prime day to buy the Lenovo Chromebook Flex 5i.
This convertible Chromebook arrived last year and I reviewed it back in September. At the time, the MSRP was $549.99. Even at that price, I felt it was a solid purchase.
Here's a summary of what I said back then:
There really aren't any major "gotchas" here. The Lenovo Flex 5i Chromebook is a solid device with great performance, a workday's worth of battery life, and a nice combination of display, keyboard, and trackpad. It has all of the ports most users would want. About the only gripe I can come up with is the 720p camera. I appreciate the privacy shutter but I'd appreciate a 1080p sensor even more. It's fine and usable, just not impressive.
For $359.99, you're getting quite a bit in terms of features and capabilities.
The 11th gen Intel Core i3 isn't the newest CPU now that (much more expensive) 12th gen Chromebooks are arriving. But it's still a very capable piece of silicon offering outstanding performance.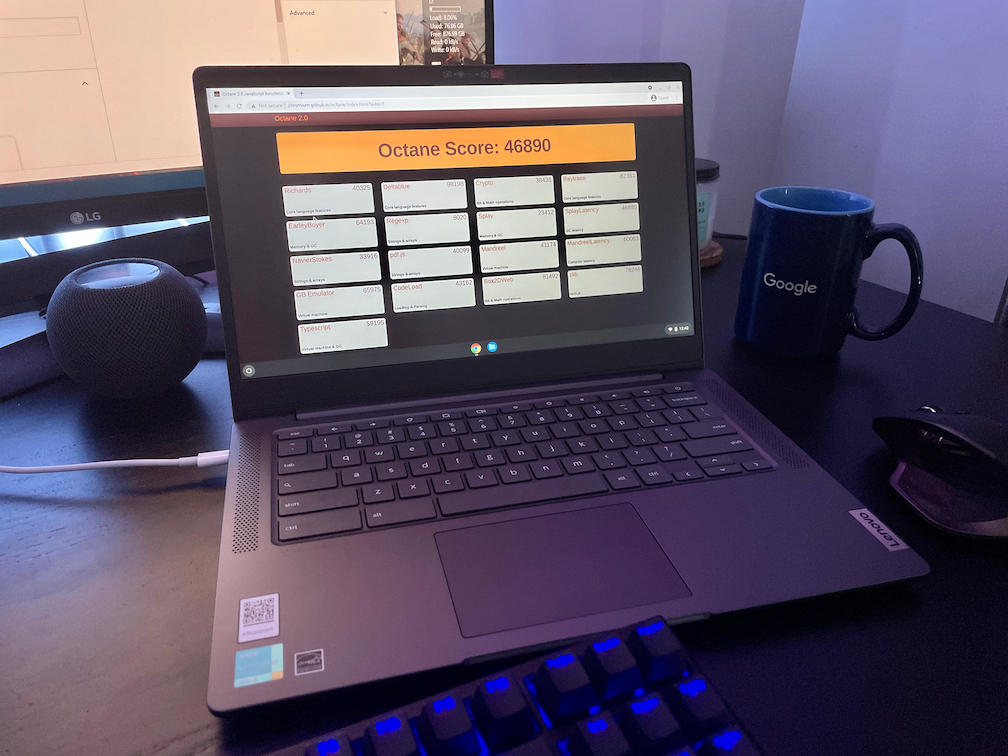 While the 13.3-inch IPS 1920 x 1080 display isn't the brightest, it's perfectly fine for indoor use. You're getting 8 GB of memory and 128 GB of local storage, which is more than enough for most Chromebook scenarios. A pair of USB Type-C ports are included, as is one Type-A. And the Lenovo Chromebook Flex 5i will get Chrome OS software updates through June of 2029.
I found Lenovo's battery life claim of up to 10 hours slightly optimistic. Even so, I used the Lenovo Chromebook Flex 5i for between 8 and 9 hours on a daily basis during my review period.
All in all, this is a nice Chromebook that's worth at least $100 to $200 more than the Amazon Prime Day deal price. It's great for students and everyday Chromebook users.
If I were in the market for a nice mid-range Chromebook, I'd consider clicking that buy button on Amazon. At this price, I don't think you can better value for the money.
About the author
Kevin C. Tofel has covered technology since 2004. He's used ChromeOS since Google debuted the CR-48 in 2010, reviewing dozens of Chromebooks since then. He worked for Google's Chrome Enterprise team from 2016 to 2017, supporting the launch of Android app support. In his free time, he uses Chromebooks to learn software engineering at
Launch School
. In 2019, Kevin joined the CS Curriculum Committee at his local community college.
Liked this content? Subscribe for the free, weekly newsletter