Updated Acer Chromebook 314 landing in May with Pentium Silver N5030 CPU and 8 GB of memory
I was checking something on the Chromium Developer Information page this morning when I noticed a new Acer Chromebook in the list. Well, it's a newly updated model, to be more precise.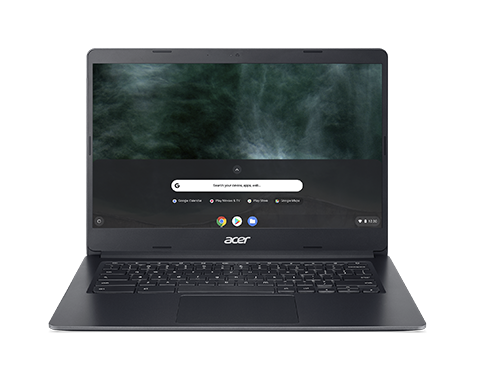 The page shows that another Acer Chromebook 314 is arriving on May 1; that's not an official announcement, of course, so the date could be a moving target.
If you recall, Acer announced several Chromebooks at the IFA event last September. At the time, the Chromebook 314 was one of them but has only been available in a Celeron version as Acer said these would be configured "…with the latest dual-core Intel Celeron N4000 or quad-core Intel Celeron N4100 processors."
The company also said the Chromebook 314 could be ordered with a 1920 x 1080 display, 8 GB of memory and 64 GB of storage, but I haven't seen that model.
It turns out that Intel launched its Pentium Silver N5030 chip in the final quarter of 2019 and that's what's powering this updated Acer Chromebook 314 per the link on the Chromium Developer Information page.
This model also has the 14-inch 1080p touchscreen, the 8 GB of RAM and 64 GB of storage, per the Acer store. I've clicked the "buy now" button but Acer says there are no sellers yet. The MSRP is $429.99.
However, this clamshell is appearing at retailers such as Colamco ($395.08), ShopBLT ($413.79), and NextWarehouse ($416.33), so there could be some discounts available at launch. None of these online retailers have any stock yet.
Here are the full specs, per Acer:
CPU
Quad-core, Intel Pentium Silver N5030
1.1 GHz base rate, 3.1 GHz turbo rate
GPU
Intel UHD Graphics 605
Display
14-inch, IPS, 1920 x 1080 resolution
touchscreen
Memory
8 GB LPDDR4 RAM
Storage
64 GB eMMC storage,
microSD expansion slot
Connectivity
WiFi 5, Bluetooth (no version specified
Input
Keyboard, multi-touch trackpad
Ports
2 USB Type-C, 2 USB Type-A,
front-facing webcam
Battery
Up to 12.5 hours claimed run-time
Weight
3.31 pounds
Software
Chrome OS automatic update software support
through: TBD (should be around 8 years)
I don't believe the Acer Chromebook 314 will have a backlit keyboard but aside from that nit, a quad-core Pentium Silver with double the memory and storage of most devices in this class isn't a bad deal at around $400. The 14-inch IPS 1080p display is another compelling factor.
Stay tuned for what I expect will be an official announcement from Acer in the coming few weeks: If you've been holding off on a Chromebook purchase and have $400 or so to spend, this might be worth the wait.