We don't hear a ton about ARM-based Chromebooks and the chips inside them, relative to those using X86 processors. This week, however, we do. MediaTek's new Chromebook chips will make entry-level ChromeOS laptops more appealing.
The new silicon comes in two flavors: The Kompanio 520 and 528. I'd consider them to be follow-ups to what used to be called the Kompanio 8193. That chip was later rebadged as the Kompanio 500.
The Kompanio 500 is inside the original, popular Lenovo Chromebook Duet. And it offered such a great price-to-performance ratio that it earned my 2020 Chromebook of the Year award.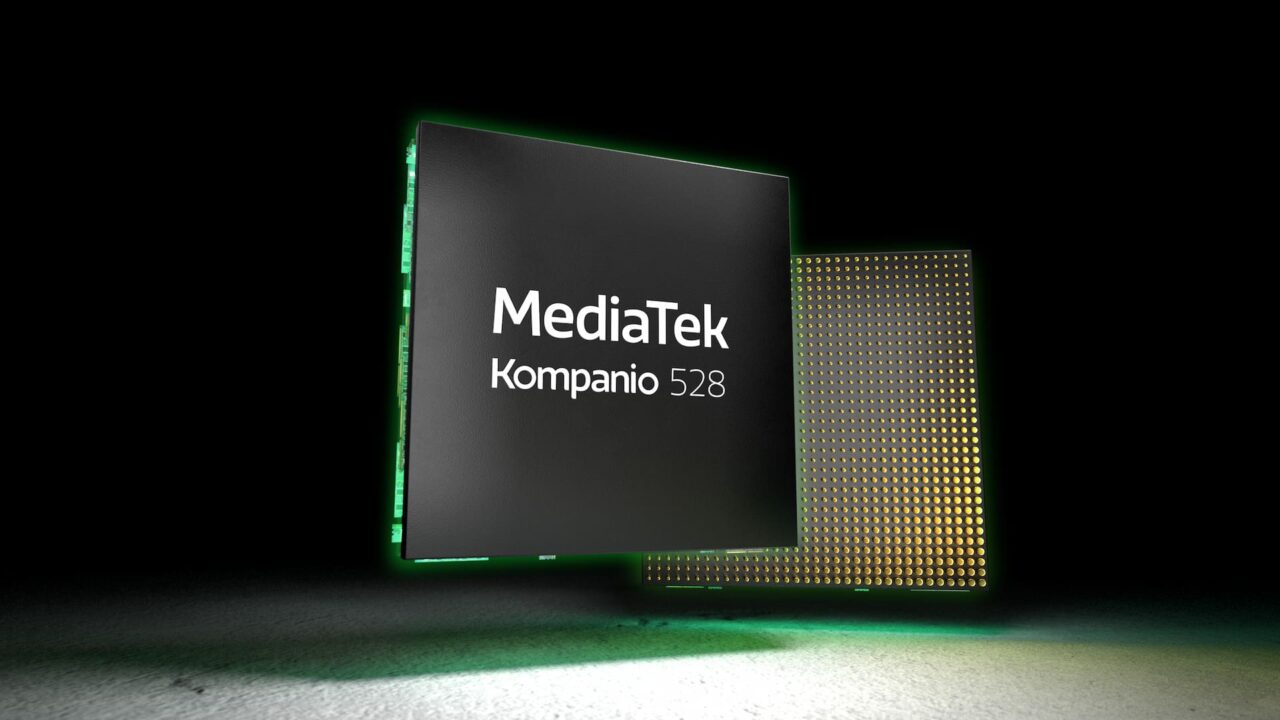 I see two main positives that MediaTek's new Chromebook chips will bring to entry-level ChromeOS laptops: More performance and support for higher-resolution displays.
Let's look at the performance factor first, which can only be done by the specs on paper. There aren't any Chromebooks with these new chips yet, so I can't test the Kompanio 520 and 528 against the older silicon.
A nice boost from the Kompanio 500 for Chromebooks
MediaTek's older Kompanio 500 offers an octo-core processor. There are four performance cores built on Arm Cortex-A73 architecture and four Cortex-A53 efficiency cores. The chip is built on 12 nanometer technology and the clock speeds run up to 2.0 GHz. The Kompanio 500 includes support for Wi-Fi 5 and Bluetooth. Graphics are handled by an Arm Mali-G72 MP3.
The new MediaTek 520 only has two performance cores, but they're built on the much more power-efficient Arm Coretex-A75 architecture. The six efficiency cores use a newer Arm Cortex-A55 design. MediaTek hasn't specified the fab size of the silicon but I'd expect it to be 7nm; that's what the company uses for its higher-end Kompanio 800 series of chips.
Even though the performance cores run at the same 2.0 GHz clock speed, there should be improved performance along with energy savings. Expect a bump in graphics capabilities too, thanks to the dual-core Arm Mali G52 MC2 GPU.
The MediaTek 528 is basically the same package but with top clock speeds of 2.2 GHz for a smidge more performance. Both new MediaTek chips for Chromebooks also bring Wi-Fi 6 along for the ride and support faster, 3373 MHz LPDDR4 memory.
Improved performance and power efficiency are always welcome but keep your expectations in check. These are designed for entry-level Chromebooks. So I wouldn't expect any devices using them to rival the latest Intel Core processors.
And that's OK, provided the Chromebooks using the new Kompanio chips are priced for the entry-level market. Personally, I wish the cores used a newer Arm architecture but I know it takes time to design changes from the base silicon. And this is still a big step forward for MediaTek's product.
Entry-level Chromebooks with higher-resolution displays
There's a second benefit too and I think this will actually have more of an impact. MediaTek's new Chromebook chips can handle display resolutions up to 2560 x 1200 at 60 Hz.
When I think of entry-level Chromebooks, my mind immediately recalls the crappy 1366 x 768, 30 Hz displays on the early ones. That's improved to some inexpensive models using 1920 x 1080 resolution over the past few years. But not even the latest Lenovo Chromebook Duet 3 and its excellent screen tops what a Kompanio 520 or 528 can do. The Duet 3's display is a sharp 2000 x 1280 pixels, for example.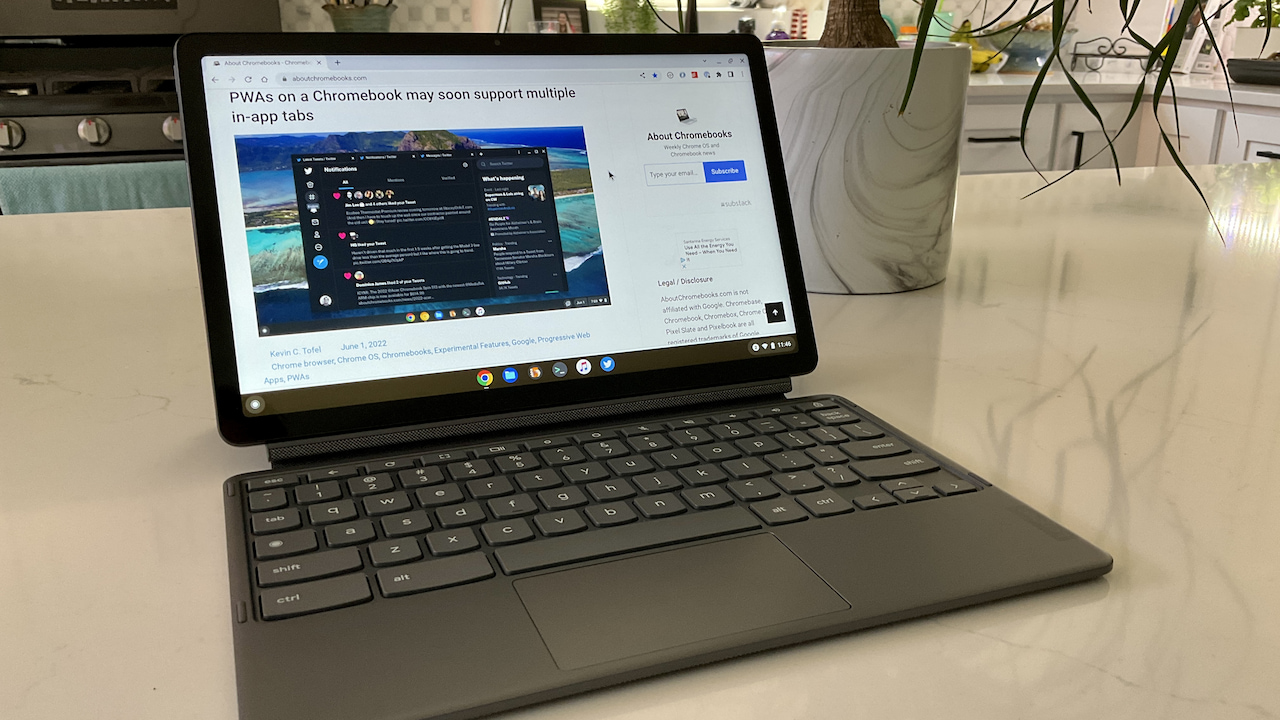 Obviously, we won't know the impact brought by the Kompanio 520 and 528 will bring to entry-level Chromebooks until devices actually launch. MediaTek says to expect some in the first half of 2023. However, I expect at least one new Chromebook with these chips to appear in January at the Consumer Electronics Show.
I'll be there to find out and report back. For now, I have high hopes that this new silicon will not make buying an entry-level Chromebook feel like a letdown.
About the author
Kevin C. Tofel has covered technology since 2004. He's used ChromeOS since Google debuted the CR-48 in 2010, reviewing dozens of Chromebooks since then. He worked for Google's Chrome Enterprise team from 2016 to 2017, supporting the launch of Android app support. In his free time, he uses Chromebooks to learn software engineering at
Launch School
. In 2019, Kevin joined the CS Curriculum Committee at his local community college.
Liked this content? Subscribe for the free, weekly newsletter