4 new Acer Chromebooks for education debut, start at $349.99
Following up on two Chrome OS products for the classroom from other brands last week, Acer announced its own devices. Four new Acer Chromebooks for education debuted on Monday and start at $349.99.
All four are designed to be rugged and durable, which is common (and appreciated) in this sector. Three of the quartet have "mechanically anchored keys that are difficult for inquisitive students to remove, but at the same time, simple for IT personnel to repair or replace." Each has a spill-resistant design as well, with channels to move liquid away from the Chromebook internals. And all of these Acer Chromebooks for education have a trackpad made from recycled ocean-bound plastic waste. Lastly, they all feature WiFi 6 and Bluetooth 5.1 or better connectivity options.
The Acer Chromebook 512 is the first available of the four new laptops, on sale in the U.S. this month. The starting price is $349.99 with a 12-inch display and 3:2 aspect ratio.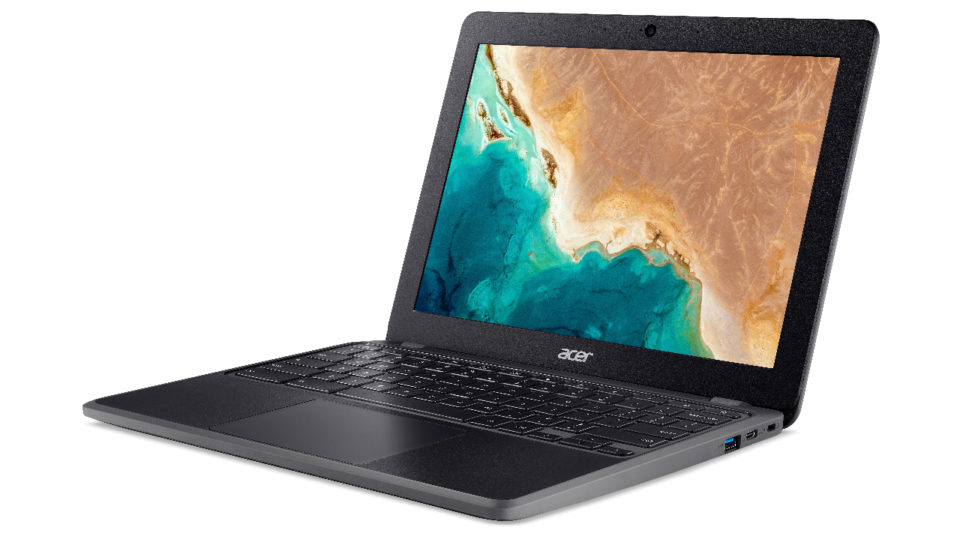 The resolution is only 1366 x 912, but that's adequate for the classroom. And it is an IPS panel with wide viewing angles. Powering the Acer Chromebook 512 are a choice between an Intel Celeron dual-core N4500, Celeron quad-core N5100, or Pentium Silver N6000. Memory options are either 4 or 8 GB while storage is a more limited 32 or 64 GB capacity. Battery life is expected to be up to 12 hours.
That same $349.99 will get you the similar Acer Chromebook 511 when it goes on sale next month.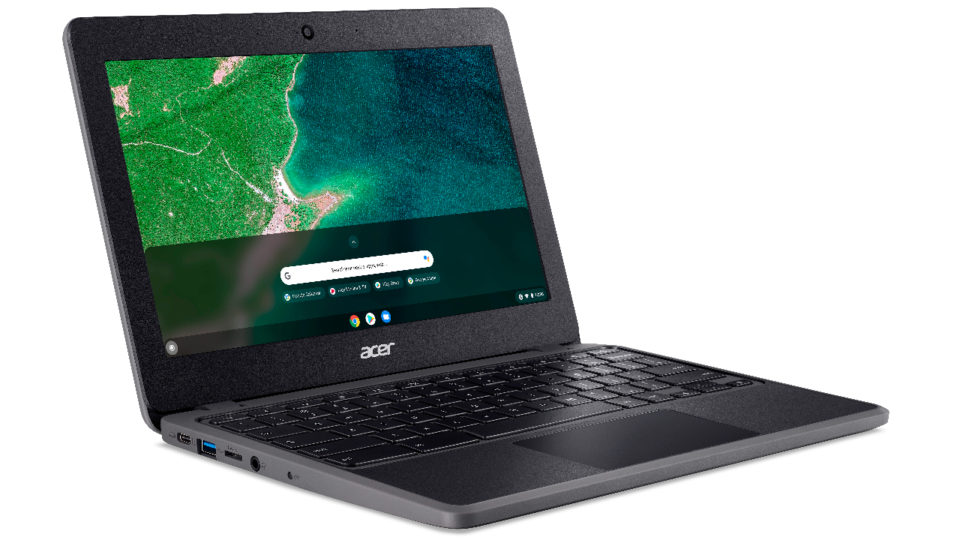 The key difference here is a slightly smaller 11.6-inch display in a 16:9 aspect ratio with a 1366 x 768 resolution to match. And only the Celeron chips from the 512 are options for the CPU. Other than that, these are essentially the same devices in slightly different form factors, allowing schools to choose between a taller display or a wider one.
March will see the Acer Chromebook Spin 311 arrive for $399.99.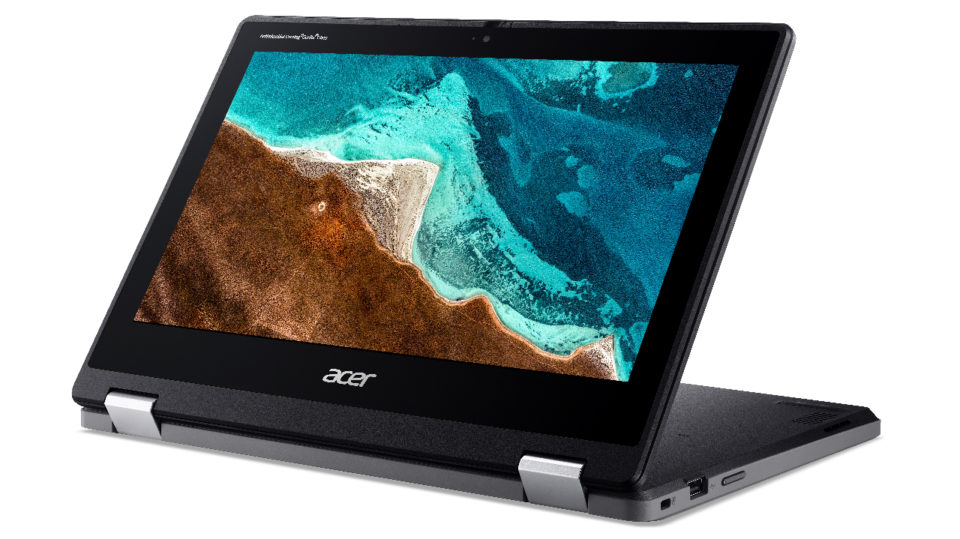 You'd think this is the exact same as the Chromebook 311 but with a 360-degree hinge. But you'd be wrong. Yes, it has the same 11.6-inch display as the non-Spin model but inside is the MediaTek MT8183 processor. Technically, that's now called the Kompanio 500 chip and it's been around in Chromebooks for a few years now. However, that ARM-based chip is more power-efficient, letting Acer claim up to 15 hours of runtime. This model also comes with a touch screen by default, rather than as an option. It's also limited by having fewer USB ports and 4 GB of memory.
Lastly is the arrival of the Acer Chromebook 314 in the second half of this year, with an expected starting price of $429.99. This is a larger version of the Acer Chromebook 511 thanks to the 14-inch 1080p display.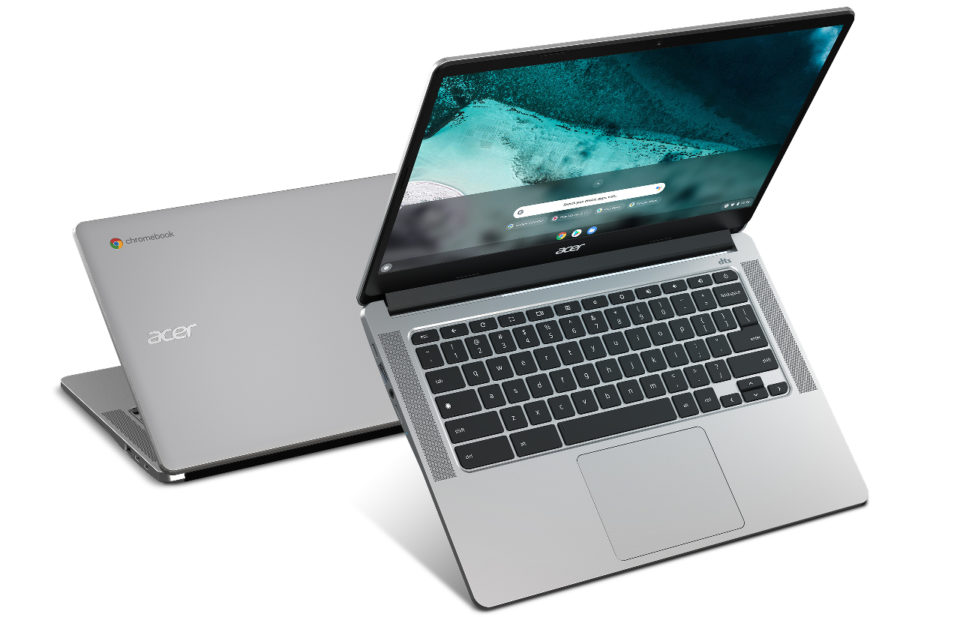 The same trio of Intel processor choices is available from the 512, as is the same memory capacity. There is the option of a storage bump up to 128 GB of eMMC storage though. With the larger, higher resolution screen, however, Acer says runtime is up to 10 hours, so there's a battery hit compared to the smaller options.
All in all, these might not jazz consumers but that's OK. These aren't meant for everyday Chromebook users. These are Acer Chromebooks for education and are designed to meet the needs of students and teachers.