If you thought Chrome OS Flex was going to be the official method to get additional software support on an old Chromebook, think again. According to a Google support page, it's not recommended to install Chrome OS Flex on your Chrome OS device. For now, Chrome OS Flex isn't the solution for Chromebooks past their software support date.
9to5 Google sleuthed out the support page, which reads as follows:
Each Chromebook, Chromebase, and Chromebox has an Auto Update Expiration (AUE) date. On and after the AUE date, devices no longer receive software updates from Google. Google does not support installing Chrome OS Flex on a Chrome OS device that has reached its AUE date. While you might be able to install Chrome OS Flex on Intel or AMD x86 Chrome OS devices, we don't support devices that have reached their AUE date. You might have issues with firmware and hardware compatibility, installation, and updates.
While this could change in the future, it's obviously a disappointment for those with Chromebooks nearing or past their software support date. And, there's no evidence that Chrome OS Flex won't work, or at least mostly work, on an older Chromebook.
But this isn't a long-term, official solution to having a Chromebook that's no longer receiving software updates from Google.
Instead, it's more likely that Google's in-progress effort to separate the Chrome browser from Chrome OS is a better answer. There's no guarantee this approach will extend the life of Chromebooks either, but it's possible.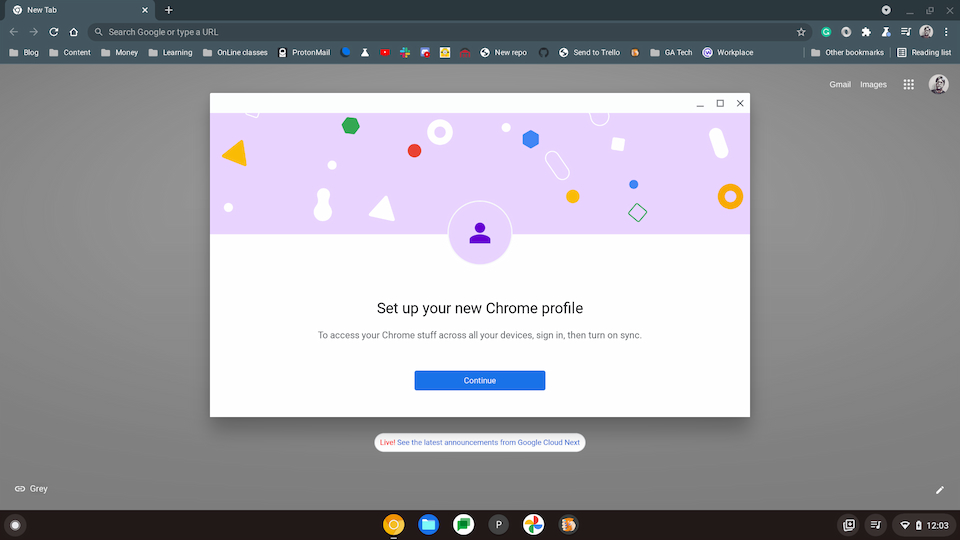 Google is planning for the Linux version of Chrome, internally called Lacros, to be the primary browser in Chrome OS. By pulling the browser apart from the operating system, it can then update either or both at any time. And potentially, that could mean Chrome OS updates beyond the current 8 years of support for new devices.
For now, then, Chrome OS Flex isn't the solution for updates after a set support date. It is intended to be used just as Google said in its announcement: A way to repurpose old PCs and Macs into Chrome OS devices. Unofficially, it may work on old Chromebooks too. Relying on an unofficial solution usually ends up in disappointment, however.
About the author
Kevin C. Tofel has covered technology since 2004. He's used ChromeOS since Google debuted the CR-48 in 2010, reviewing dozens of Chromebooks since then. He worked for Google's Chrome Enterprise team from 2016 to 2017, supporting the launch of Android app support. In his free time, he uses Chromebooks to learn software engineering at
Launch School
. In 2019, Kevin joined the CS Curriculum Committee at his local community college.
Liked this content? Subscribe for the free, weekly newsletter