ChromeOS adding video editing on Chromebooks in Google Photos
After more than 10 years of ChromeOS, native video editing on Chromebooks is near! In a blog post on Wednesday, Google shared the news, along with images of the new ChromeOS video editing feature arriving this fall.
Given that video editing on Chromebooks currently requires either an Android app or some online service, this is huge news. If I had to name the biggest reason people don't consider buying a Chromebook, it's the lack of simple movie creation. And within a few months, that won't be a problem.
How capable will video editing on Chromebooks be? That's another question entirely.
No, I don't think the feature will initially replace a full-featured desktop app. It's a start though, based on the information Google has provided. I haven't yet seen or tested video edits using this tool, so I can only comment on the current information, which applies to this new Google Photos feature:
Whether you start from a theme or a blank slate, you'll be able to trim video clips, or edit them to adjust the brightness, contrast and more. Or you can apply one of the Real Tone filters we added earlier this year – these filters were made to work well across skin tones, so you can choose from a wide assortment of looks to find one that reflects your style. You can also add finishing touches, like music and a title card, to make your movie shine.
A look at the interfaces helps flesh out the feature set. You get to choose the aspect ratio for your video, a soundtrack, and basic editing features.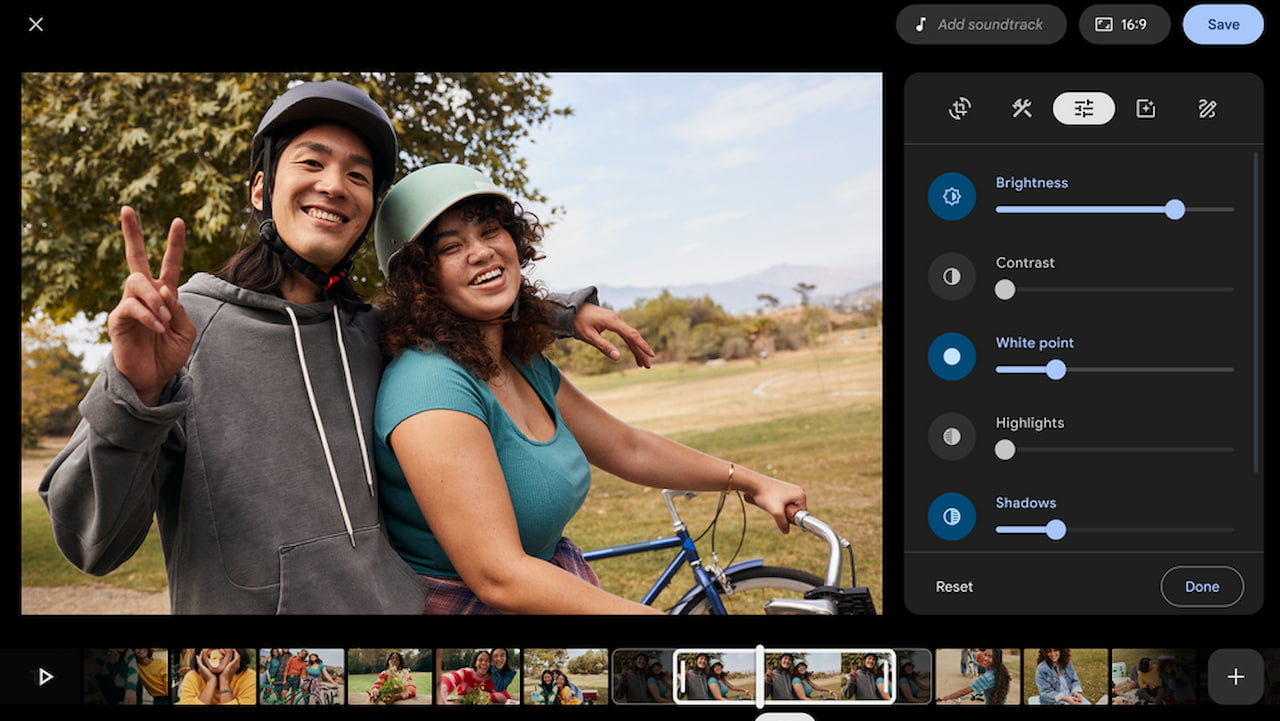 And importantly, you can stitch together multiple video clips into a single movie. That includes trimming out bits of video you don't want in the final product.
Google looks to have made it easy to get started as well. You can select from various themes or ideas, and even choose images or clips by searching your Google Photos content.
Again, the first iteration certainly won't be the best option for full-time video content creators. However, most people don't fall into that category and yet they shy away from ChromeOS because there it isn't easy to do video editing on Chromebooks.
So this begins to tackle that challenge. And I say "begins" because while the feature set may be basic now, I would expect Google to improve upon it. Video editing makes for a nice follow-up to the recently added Screencast functionality.