Google is working on an update to the Chromebook calendar widget in ChromeOS. Aside from possible visible changes, it appears the calendar widget will show web links to online meetings. Work on the Chromebook calendar widget was reported earlier today by Chrome Unboxed.
This update, currently referred to as CalendarV2, is light on visual change details.
Multiple calendar events?
However, this code suggests that events from different calendars may be supported in the Chromebook calendar widget. There are several different color options for events and a mention of the Calendar API. That suggests an upgrade over the current implementation, which only shows events from a single Google Calendar.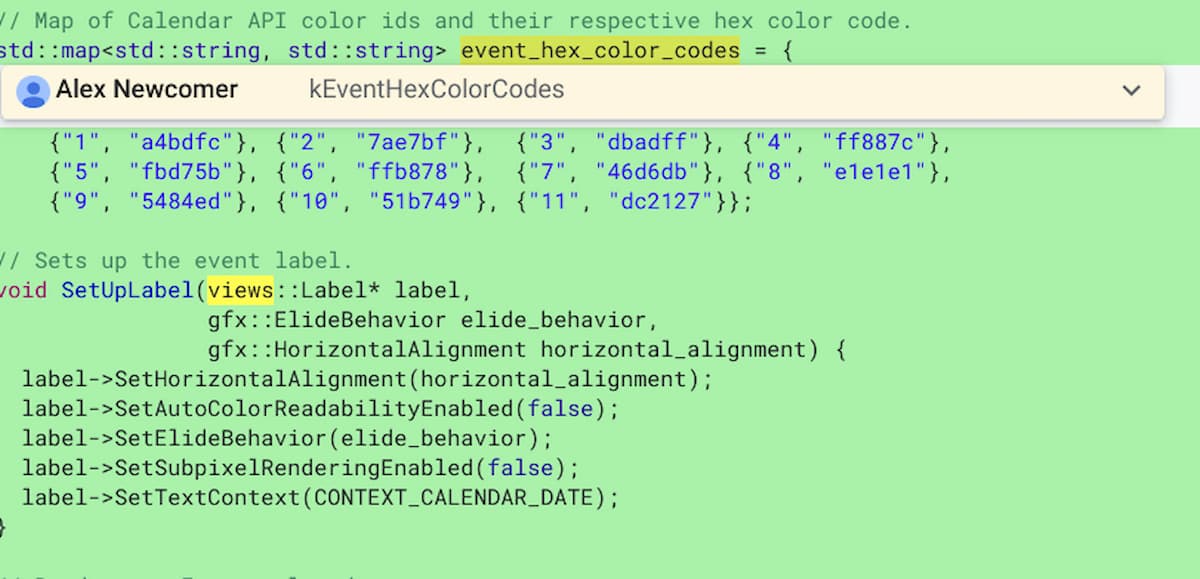 Online meeting URLs for events in the Chromebook calendar widget
Further digging through the code shows that additional event information may be coming to the Chromebook calendar widget. Specifically, the lines below mention "the URL for the meeting event."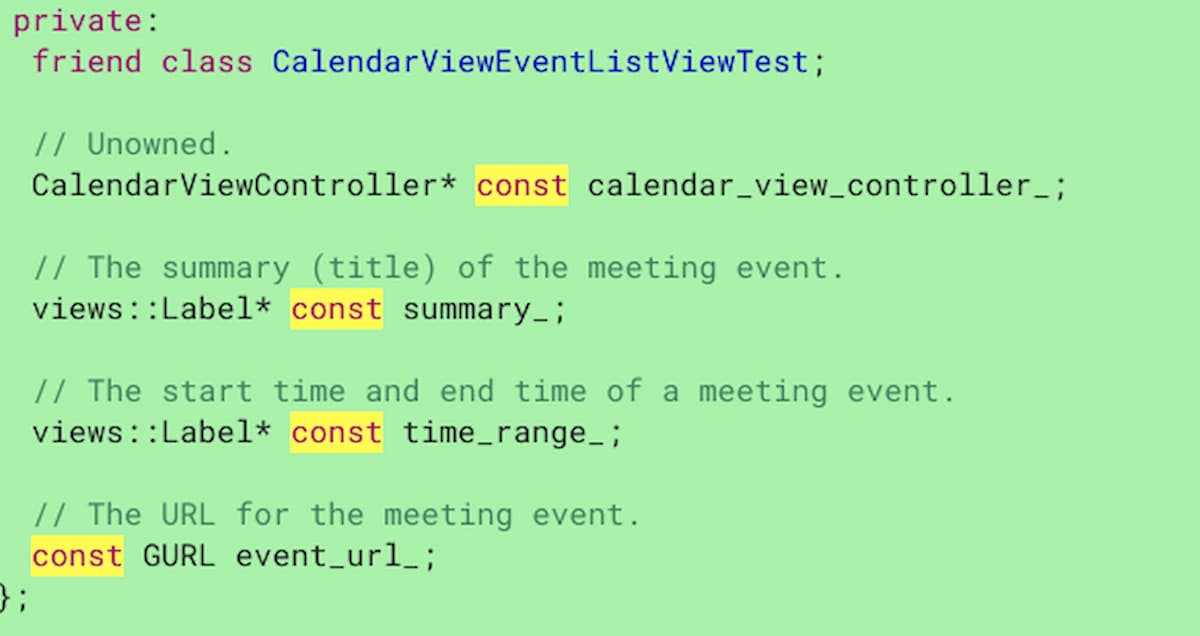 Currently, the Chromebook calendar widget shows an event name and time, along with the calendar's icon color. To see additional details, such as a clickable URL for a virtual meeting requires you to click the event in the widget. That opens the Google Calendar Progressive Web App (PWA) for all of the additional details and any meeting URLs.
Bring these and more, please!
Personally, I would love to see both of these features come to the Chromebook calendar widget. Ever since Google added the widget to ChromeOS 97 as an experimental feature, I've used it multiple times per day. And it's not as if I mind that extra click to see a virtual meeting URL. But if that information can be shown directly in the widget, it's a quicker process to get on the call.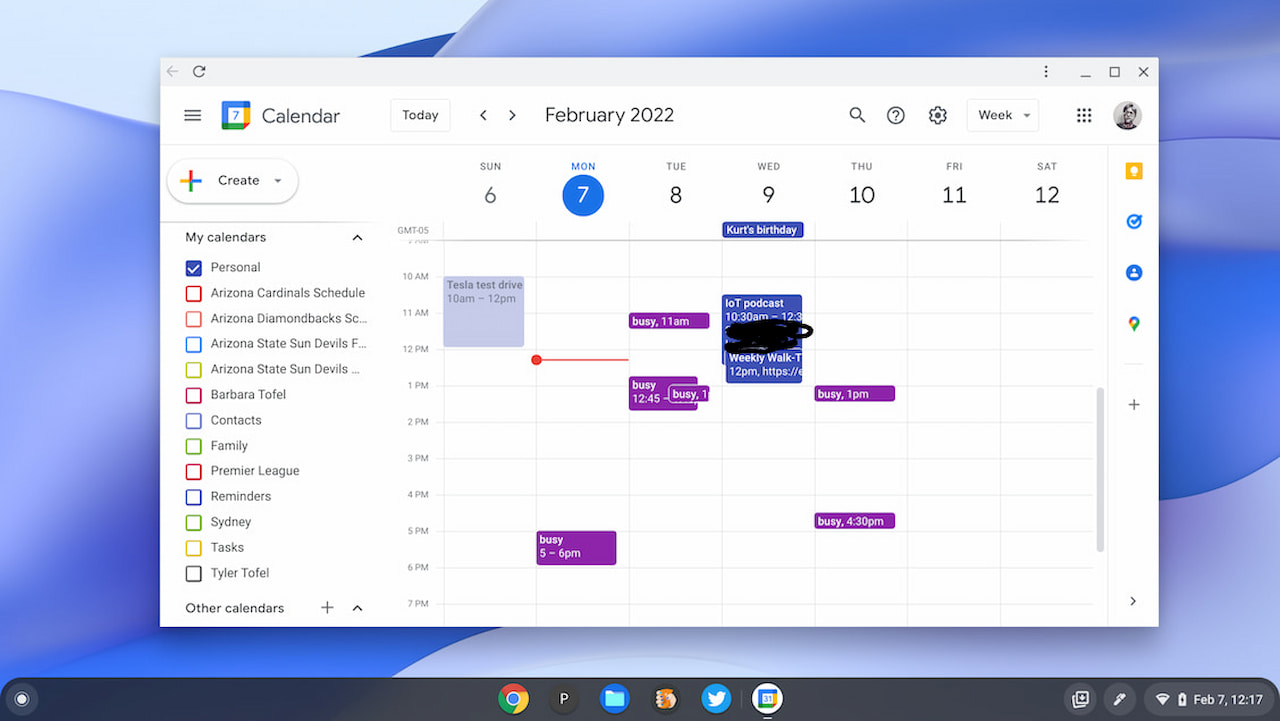 Even more useful would be the ability to see multiple calendar events for any given day.
Each of my family members has their own Google Calendar and we share those with each other. I often check everyone's calendar before booking an event to make sure there are no conflicts or family events scheduled. And I also use calendars for specific efforts. I have one for my work in the Internet of Things field, for example, and another one for JavaScript study groups and online programming events.
Factoring in all of those different calendars makes the Chromebook calendar widget less valuable for my particular use case. While you might not have a calendar for "IoT" or "JavaScript", I wouldn't be surprised if you had shared calendars with family members. If that's the case, and Google does bring support for multiple calendars in the widget, you'll be happy when this feature arrives.
About the author
Kevin C. Tofel has covered technology since 2004. He's used ChromeOS since Google debuted the CR-48 in 2010, reviewing dozens of Chromebooks since then. He worked for Google's Chrome Enterprise team from 2016 to 2017, supporting the launch of Android app support. In his free time, he uses Chromebooks to learn software engineering at
Launch School
. In 2019, Kevin joined the CS Curriculum Committee at his local community college.
Liked this content? Subscribe for the free, weekly newsletter