The latest Xbox app for Microsoft's game streaming service gained a few welcome improvements. Chromebook cloud gaming gets a smoother, higher resolution experience as Microsoft has migrated over to a new streaming technology. You can install the Progressive Web App on your Chromebook for convenience and access.
I can attest to the improvements because I may have spent money I don't have on an Acer Chromebook 516 GE over the weekend. That's just a rumor, based on the evidence below. More to follow in the near future as I investigate this situation.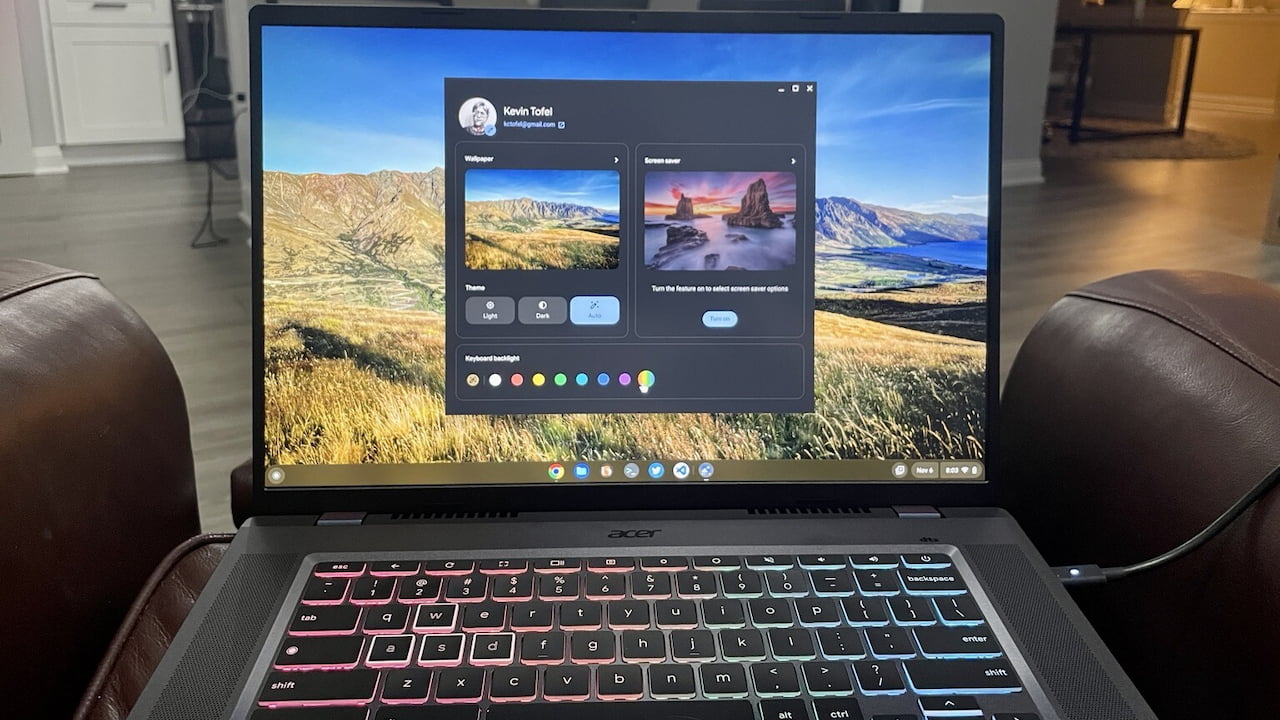 Anyway, on this alleged device, it's easy to see the difference between the old and new Chromebook cloud gaming experience from Microsoft.
The old PWA only supported 720p game streams, while it appears this updated version bumps the pixels up to 1080p. The overall interface and experience are smoother as well; it feels like I'm connected to an actual Xbox console. I don't know what streaming tech Microsoft has switched to, but it's definitely better than the old one. And that wasn't even that bad, to be honest, although I still think Nvidia's GeForce Now service is the gold standard.
Remember, you don't need one of the fancy new cloud gaming Chromebooks to get this experience. Even an older device will work. You just need to have ChromeOS 79 or later on your Chromebook or computer with ChromeOS Flex installed. Then navigate over to https://www.xbox.com/play in your browser. Obviously, you need an account as this is a game streaming subscription service.
I hear those cloud gaming laptops, like the Acer Chromebook 516 GE shown above get three free months of service. (*cough*) However, anyone can try Xbox Cloud Gaming during a free trial period.
If you decide you want the Progressive Web App experience, which gives you an icon to launch or pin the service, click the three-dot menu in your browser when on the gaming site. Then choose the "Install Xbox Cloud Gaming" option and you're all set.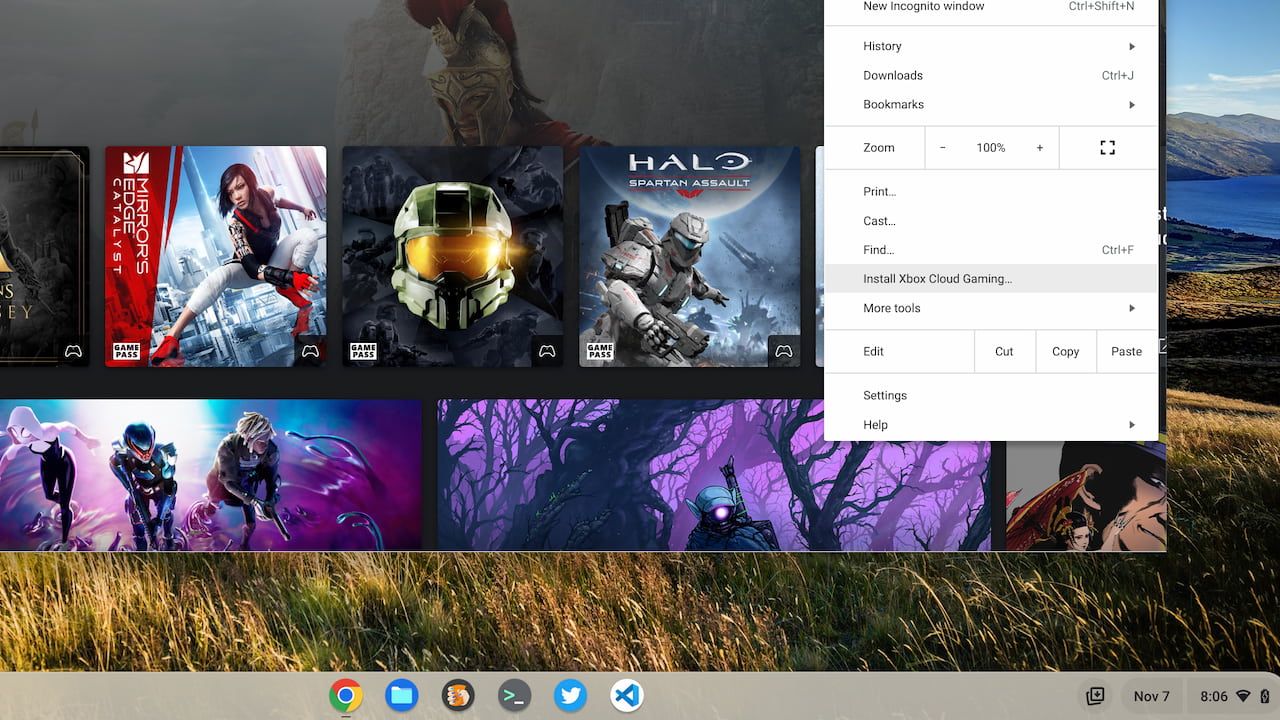 About the author
Kevin C. Tofel has covered technology since 2004. He's used ChromeOS since Google debuted the CR-48 in 2010, reviewing dozens of Chromebooks since then. He worked for Google's Chrome Enterprise team from 2016 to 2017, supporting the launch of Android app support. In his free time, he uses Chromebooks to learn software engineering at
Launch School
. In 2019, Kevin joined the CS Curriculum Committee at his local community college.
Liked this content? Subscribe for the free, weekly newsletter